If business class passengers arriving off long-haul KLM flights seem to have a little extra smirk to their smile, it may be because there's a secret stash of booze in their bags. In addition to amenity kits, the Dutch airline surprises their premium passengers with pocket-sized, hand-painted buildings made of Delft pottery, filled with Bols Genever, a beloved Dutch gin. These are no throwaway amenities, but meant as a keepsake, only gifted to passengers traveling in World Business Class, and only on intercontinental flights; those who book a business seat for the short hops from Singapore to Bali or Kuala Lumpur to Jakarta and hope for a house will be sadly disappointed.
The first KLM Delft miniature house was gifted to a passenger in 1952, and in 1957 more than 39,000 replicas of nine different houses were delivered by distiller Simon Rynbende to KLM as the program picked up speed. In the more than half-century since, these tiny souvenirs have developed a cult following, and they're not going anywhere soon. In fact, the book "Little Kingdom by the Sea" notes that the airline is "inundated by requests from passengers who hope to see Delft Blue replicas of their own houses on board a KLM flight one day."
The selection of the buildings is taken quite seriously, with Bols and KLM trading off years on who gets to make the choice, and even then the president and CEO of the airline must give the final approval. The process begins as early as February, with the grand reveal taking place on 7 October, the airline's "birthday." Thanks to a special run of 15 houses in 1994, the series now aligns with KLM's age as an airline. This October will bring the 98th house, as KLM has been operating for 98 years, a distinction that also makes it the oldest international airline still flying under its original name.
The houses are so popular with KLM passengers – as much a status symbol of flying a premium class as a souvenir of the journey – that the KLM Crown Lounge at Amsterdam-Schiphol recently initiated an exchange, whereby passengers can swap their duplicates for another house from the available selection.
During this reporter's visit in June, I was able to trade house #28, a Rotterdam residence destroyed in 1940, for house #47, the Anne Frank House in Amsterdam. The transaction was formal, with a KLM guest services employee detailing the available tradeable houses and recording the final exchange on paper.
Fighting global warming is a passion of KLM's, despite their being part of an industry that contributes around two percent of global CO2 emissions. For the last 12 years they've been at the top of the Dow Jones Sustainability Index as "Most Sustainable Airline" and they are on track to cut waste by half over the next ten years. The introduction in March of the KLM Media App – a smartphone application allowing passengers to download the newest issues and editions of magazines and newspapers instead of having the physical copies onboard – promises to save 21,000 kg of paper annually while reducing onboard weight and, therefore, fuel consumption on flights. The houses, though, are another matter.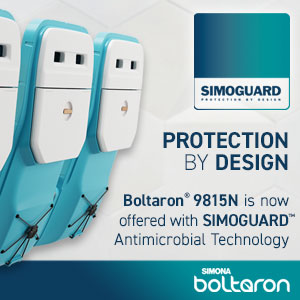 "One kilogram of weight savings in our total operations saves 50 tonnes of CO2 on a yearly basis," says Fokko Kroesen, corporate manager of environmental strategy at Air France-KLM. The weight of the Delft houses, however, is overshadowed by their benefits, as Kroesen tells Runway Girl Network: "I think they are about 2 kg, versus 80,000 total kg onboard [each flight]. They give passengers a feeling of comfort, and we do focus on the customer experience, so [the houses] aren't going anywhere."
When Harriet Baskas reported for USA Today from Rotterdam last year, during the event revealing the 97th house, she spoke with Kees Storm, former chairman of the KLM Supervisory Board. Storm was similarly aghast at the thought of ending the series: "Cutting the shoe horns from the business class amenity kits was one thing. But the houses? Never!"
It's always nice to learn of an amenity *not* being taken away by an airline, and with the following fun facts about KLM houses, you'll be the best informed passenger on the plane:
The houses chosen for the collection include historic structures outside Amsterdam, and even outside the Netherlands. House #85 is a historic building in Willemstad, on the Dutch Caribbean island of Curacao.
The houses are empty of Bols Genever on flights to Middle Eastern destinations, for obvious reasons.
The houses were originally produced in Gouda, but in 1974 the factory moved to Drenthe and, in 1995, to Hong Kong. The houses are still hand-painted and do qualify as Delftware.
All houses are connected, in some way, to the themes or travel or trade. For example, house #75 is a replica of one of KLM's first office buildings, house #95 is the Heineken Brewery, and the most recent house, #97, was headquarters for the shipping and ocean liner company Holland America Line.
Three houses come in special editions decorated with purple ink, instead of Delft blue. They were only handed out in the year 2000, and intended to celebrate the extension of the runway on the Dutch Caribbean island of Bonaire.
Other special, rare editions with values as high as $1,000 include De Waag in Gouda, Huis ter Kleef in Haarlem, Ridderzaal in The Hague, Royal Theatre Carré in Amsterdam, Royal Concertgebouw in Amsterdam, Paleis Het Loo in Apeldoorn, and a Chinese pagoda. In order to add these to your collection, you'll need to be at least one of these things: a head of state, an ambassador or high-level diplomat, a member of the Dutch royal family, a managing director of a partner airline, or a million-miler or "Platinum for Life" level member of the FlyingBlue program. Additionally, if you were a newlywed flying KLM for your honeymoon in 1986, you received a special edition of the Royal Palace on Dam Square in Amsterdam.
The Crown Lounge at AMS has a full collection on display, but King Willem-Alexander of the Netherlands reportedly has at least six full collections of the houses, and some houses (like a larger version of the Royal Palace) are given as exclusive gifts to the royal family. The King is also the very same royal who moonlights as a pilot for the airline.
KLM houses can be purchased, but not from KLM. A secondhand market exists, with respected sellers, including KLM-Huisjes.nl and the Kramer Kunst & Antiek shop at Prinsengracht 807 in Amsterdam. A normal, non-special edition house retails for 10 to 25 Euros.
Passengers can keep track of the houses they have, and have yet to get, via a dedicated app
Related Articles: