Every aspect of the airline passenger experience has changed during COVID-19, including airline catering. Whether it's formerly lavish airlines moving to reduced-contact chilled meals, or sometimes even buy-on-board airlines moving to a basic standard handout offer, we've had more than a year of unpredictable change, accelerating existing trends — but also allowing some space to rethink the role of food onboard.
At the basic level, inflight services concept expert Vassilios Georgakopoulos tells Runway Girl Network that the factors to consider when designing an inflight food and beverage offer include "the maturity of the market, competition, budgets, number of cabin crew on board, regional trends, and passenger mix."
"Not all segments (and markets) can and should be considered the same," Georgakopoulos says. "Food on a AKL-DOH for instance — nineteen-plus hours — is not just IFE but it's a necessity, a brand tool, and an expectation. The same goes for certain carriers, where food service might even justify significant price differences when it comes to completion and it affects airlines' NPS [net promoter score] rates, one of the major key performance indicators in our industry."
Indeed, diving down into the role of food onboard and considering how it applies to an individual airline's passenger experience can be enlightening.
Food can serve as inflight entertainment, it can serve as branding, it can serve as a profit centre, and — almost the least of many airlines' concerns, a cynic might say — it can serve as, well, food, a basic need on longhaul flights.
In many ways, catering has gone beyond that "food as inflight entertainment" model that characterised early jet-age advertising with sizzling roasts rolling down the aisle on a trolley, followed by a mini-keg of beer or sloshing coupes of Champagne. This model evolved into a time where a foil-topped tray of this and a plastic-lidded bowl of that stood next to a tiny plate of the other with a peel-off wrapped pot of yet more next to it, keeping hands large and small busy and engaged at a time when IFE was either on a big screen at the front of the cabin or on a tiny screen in front of you.
Some airlines retain this sort of model, with moreish delicacies reflecting their home country and/or their global network. But for more, dozens of drivers have gradually changed the provision.
These could be operational drivers, like weight constraints, storage space limitations, fewer flight attendants, union agreements, or the shrinking galley space to passenger ratio. Similarly, budgets — whether capital or operational — have only rarely felt flush, and certainly seem unlikely to feel that way for some years post-COVID.
They might be implementation drivers: dropping budgets, long-term catering contracts, a conservative clientele both in terms of airlines and passengers, and the need to ensure that a product can be delivered reliably whether the caterers are at the Singaporean level or the level of, say, New York JFK.
Brand drivers can be complex as well, especially around image concerns, standards, storylines and concepts. These can be implicit or explicit, and require a certain familiarity with the brand and its market positioning. Image issues around sustainability in the flygskam age will only become more pressing.
There are organisational drivers to consider too. Some airlines have an appetite for constant innovation, to be at the bleeding or leading edges of passenger experience.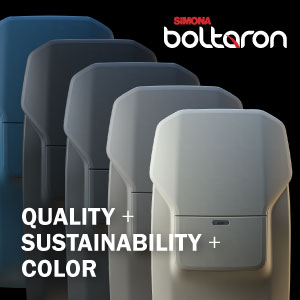 Some, on the other hand, have a reluctance, a conservatism, or a "not invented here" syndrome mentality. Individual decision-making attitudes, schools of thought or long-term corporate mentalities must also be considered. There is a line to be drawn between innate organisational understanding and groupthink, in other words.
And, of course, alignment between upper-level management (boards, chief executives, other members of the C-suite, advisors, or even governments) and operational-level staff is not guaranteed.
Fundamentally, Georgakopoulos says, the discussions on creating food concepts and products are very disparate, and come from a variety of intersections: cultural starting-points, airline brand market expectations, flight length, route, flight time, and more.
"Think like an anthropologist," he recommends. "What might not be important for you might be important for another consumer segment who doesn't perceive flying like travelling, but they see it as a hospitality experience that is intrinsically linked to the cultural DNA of that particular geographical area."
Vassilios Georgakopoulos' views and perspectives are his own, and do not necessarily reflect those of any other organisation.
Related Articles:
Featured image credited to British Airways