Kontron, a leading global provider of IoT/Embedded Computing Technology (ECT), today announced that it has reached a milestone of 400 aircraft installations completed for integrated In-flight Entertainment & Connectivity (IFE&C) equipment for a major Chinese commercial airline.
Kontron is supplying flight hardware for open architecture IFE and IFE&C systems, including ACE Flight Servers, Cabin Wireless Access Points (CWAPs), Removable Storage and Cabin Control Panels. Kontron is also supplying the secure software OS and middleware as part of the integrated onboard solution.
Kontron's regional partners, Kontron China and Kontron Malaysia, are providing local technical, certification and logistics support to the airline customer in China for the program. Aircraft installations in China started in early 2019, and the 400th aircraft was completed in November 2020. Installations are planned to continue through the rest of 2020 and into 2021, until the airline fleet is fully outfitted.
The maturity of the Kontron hardware platforms and integrated software solution allowed an extremely rapid time to deployment. Contract start with the airline was in January 2019 and the first aircraft installation was completed in April 2019, only 4 months later. Kontron worked closely with the Chinese airline engineering department and MRO on the aircraft installation design for the WiFi system, utilizing all Kontron hardware. Kontron also was responsible for the software integration of the airline's Linux based IFE portal with the Kontron secure OS solution, which features virtual machines and container approach.
"Kontron is the leading supplier of open architecture systems, software and LRUs for the global IFE&C market", says Andy Mason, Executive VP of Global Avionics for Kontron. "We anticipate fastest growth for this segment in regional markets such as China, which have large amounts of aircrafts that are not yet WiFi or Connectivity enabled."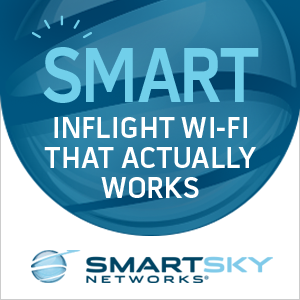 "The Chinese commercial airlines have been much less impacted by the COVID-19 pandemic, with their domestic fleets now operating at something near to full flight schedules", continues Mason. "Over the next two years, we see significant opportunities for the addition of In-flight Connectivity to Chinese airline fleets that have deployed WiFi first, and choose to add satellite or air-to-ground systems later."
About Kontron – Member of the S&T Group
Kontron is a global leader in IoT/Embedded Computing Technology (ECT). As a part of the technology group S&T, Kontron offers a combined portfolio of secure hardware, middleware and services for Internet of Things (IoT) and Industry 4.0 applications. With its standard products and tailor-made solutions based on highly reliable state-of-the-art embedded technologies, Kontron provides secure and innovative applications for a variety of industries. As a result, customers benefit from accelerated time-to-market, reduced total cost of ownership, product longevity and the best fully integrated applications overall. For more information, please visit: www.kontron.com