Spatial, a global manufacturing leader in aviation training equipment, has recently announced its relocation to a bigger facility in RAKEZ.
The newly acquired 12,775 m2 land is 73% larger than its previous location, in which the company is set to increase its production capacity by more than 50% and to serve its global customer base, including blue-chip airlines such as Lufthansa, Singapore Airlines, Qantas and British Airways.
The new facility will be fully operational by the end of Q1 2021.
"We take pride in servicing global aviation leaders from our base in Ras Al Khaimah; specifically, in RAKEZ. The transport of our goods in and out of the facility has been made quick, easy and cost-effective; and the accommodating team at RAKEZ made our expansion decision an easier one," said Marc Van den Broucque, Managing Director.
"With this new expansion, we are well placed to satisfy the increase in demand for our products, which has persisted through the pandemic, as well as to cater for future expansion. We are optimistic to what the future holds for Spatial, and we are certain, we are on track to hold a larger market share within the aviation training industry."
Commenting on the expansion, Ramy Jallad, Group CEO of RAKEZ said: "We are thrilled to witness this phase of development for Spatial. For over a decade, their products have been supplied to some of the world's biggest aviation brands, all manufactured from their facility here at RAKEZ. The decision to increase their space is the natural next step to the company's ambitious plan to double their production capacity."
"At RAKEZ, we have taken it as a mandate to facilitate the growth of all our valued clients. Our efforts are geared towards offering an environment that's easy to do business in, second-to-none services, seamless processes, and state-of-the-art facilities and infrastructure, to support our ever-growing multinational business community," he added.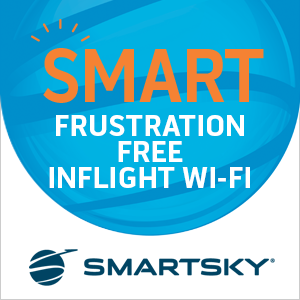 About Ras Al Khaimah Economic Zone (RAKEZ):               
RAKEZ is a powerhouse business and industrial hub established by the Government of Ras Al Khaimah in the United Arab Emirates. It currently hosts over 15,000 companies coming from over 100+ countries and operating in more than 50 industries.
RAKEZ offers entrepreneurs, startups, SMEs and manufacturers a wide-range of solutions, including free zone and non-free zone licences, customisable facilities, and first-class services provided in a one-stop shop. Furthermore, RAKEZ has specialised zones that are tailored to specific needs of investors: Al Nakheel and Al Hamra Business Zones for commercial and service companies; Al Ghail, Al Hamra and Al Hulaila Industrial Zones for manufacturers and industrialists; and an Academic Zone for educational providers.
A leading economic zone, RAKEZ aims to continue attracting diversified investment opportunities that will contribute to the economic growth of Ras Al Khaimah.
About Spatial Composites Solutions:
Spatial Composite Solutions in an ISO9001 certified provider of cabin crew training equipment, specialising in the manufacture of cutting edge emergency evacuation, cabin service and door trainers. Additionally, the company provides consultancy services in relation to the design and fit-out of cabin crew training facilities.
Spatial is focused on pushing the boundaries of cabin crew simulation through the production of hyper-realistic training solutions which include full motion with paired visuals, smoke simulation, equipment failure simulation and accurate cabin interiors together with functions to ensure efficient training through the deployment of portable instructor operating equipment with true-to-life scenario provision and the ability to record and review training exercises.
Spatial is known for its use of composite technologies and the integration of the latest electronics solutions available to produce training devices which provide exceptional ease of use whilst being able to withstand the rigours of the training environment. The quality of its devices is evidenced through the long list of repeat customers for its devices, which includes Emirates, Singapore Airlines, Qantas and many others.