The COVID-19 pandemic has changed the way we plan for travel. Lockdowns, border closures and COVID-19 testing requirements must all be considered. In the future, health passports and vaccines seem set to further color the experience.
Scheduled to travel with my wife on 1 February from New York to the US Virgin Islands, I ventured over to the USVI Travel Screening Portal. The portal is very straightforward — travelers are required to have a negative COVID-19 test result, received less than 72 hours before departure to the islands. The results must then be uploaded to the portal, where they will be reviewed and confirmed. We received confirmations within 10 minutes.
On the weekend before our trip, it became increasingly clear that there was a big Nor'easter on its way. Our Delta Air Lines flight to St. Thomas' STT airport was scheduled for 8am on the Monday out of New York JFK. On Sunday afternoon, we were informed of its cancellation. Delta automatically booked us out on a Wednesday flight, which would have cut our trip in half and meant that we needed to take another COVID-19 test.
Determined to make it to our destination, we used the new fee-free change facility and booked a Delta flight via Atlanta out of Newark. Subsequently, our new flight was also cancelled. This time, Delta shifted us from the 6.35am service to the 8.35am, which seemed odd as the storm was forecast to intensify through Monday morning. We made it to Newark in worsening conditions on Monday and were thrilled to see our flight preparing for departure.
The airport itself resembled a ghost town with both the pandemic and snowstorm contributing to the light traffic.
We quickly boarded the Boeing 737-800 which was as full as possible, given Delta's continued commitment to block middle seats. Four seats per row were filled, instead of six. A lot of the passengers were stranded Delta crew being relocated to their Atlanta base.
Service on board our first leg was excellent. Delta's crew were efficient and friendly, serving us a zip-locked bag of snacks and water in accordance with the pandemic service pattern marketed as "Delta CareStandard".
Passengers were informed of the need to wear their masks at all times and the flight went by without incident apart from the required de-icing at Newark and some light turbulence as we flew through the storm up into clear skies. The aircraft felt clean and sanitized.
In contrast to the excellent service, the IFE was a let-down. The screen was laggy and the system had a reduced selection of entertainment compared to our previous Delta flights. In the midst of the COVID-19 crisis, Delta warned passengers to expect fewer content choices.
Alas, the moving map showed us on the ground at EWR for the duration of the flight.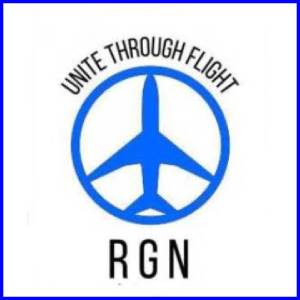 The second flight of the day, Atlanta-STT, featured the same excellent quality of service, and an identical snack bag.
The Boeing 757-200 seemed to have a newer generation IFE system, which was refreshing to see. However, my screen decided to give up mid-way through a movie, forcing me to use the neighboring screen from the empty middle seat. The flight was smooth, and we arrived on time.
Delta sets a very high standard of service. A combination of good cleaning practices, empty middle seats and friendly staff contributed to a comfortable experience that may have otherwise been nerve-wracking.
On arrival, we were greeted by government staff who checked our travel documents and negative COVID-19 test results. This process took less than 30 seconds and added to the impression of efficiency as experienced with the USVI website.
Related Articles:
All images credited to the author, Karun Mukhi