US start-up Breeze Airways has taken delivery of an Embraer E190 —  the first of 15 aircraft on lease from Nordic Aviation Capital (NAC) – and divulged a few tidbits about what passengers can expect on board.
The E190 (N90NA), which was first spotted in Breeze's signature blue livery in December 2020, "represents a significant vote of confidence in the E190 and in NAC's TrueChoice Flight Hour agreement with GE for the CF34-10E engine", says Breeze in a statement.
An ex-Azul Airlines E195 was delivered to Breeze from a different lessor in January.
A spokesman for the ultra-low-cost carrier tells Runway Girl Network that Breeze's E190s will feature 108 seats, whereas the E195s will carry 118 seats.
Extra-legroom seats will be on offer at the front of the twinjet comprising "about 40% of the aircraft", he says.
Breeze will also offer wireless entertainment to passengers, the Breeze spokesman confirms to RGN, without divulging specific details.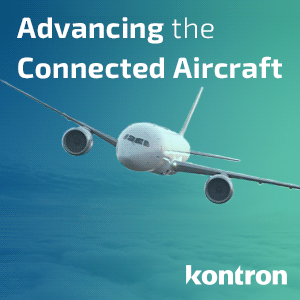 Founded by serial airline entrepreneur David Neeleman, who also founded Azul and JetBlue, Breeze will offer point-to-point, low-fares flights from smaller secondary airports, bypassing hubs for shorter travel times. It will operate a mixed fleet of leased Embraer 190/195 aircraft, and ultimately brand-new Airbus 220-300 aircraft, of which it has 60 on order.
E190/195 service is expected to launch in the coming months.
Breeze CCO Jim Murphy in a statement says the carrier's acceptance of its first E190 "coincides with significant interest in the E190 worldwide. Regional aircraft like the E190 were the first to be returned to service as they are ideally suited to serve post COVID demand. This aircraft type is once again experiencing a resurgence as it allows airlines to continue to profitably service all of their pre-COVID markets and retain pre-COVID frequency."
Neeleman adds: "We couldn't be happier with our partnership with Nordic Aviation Capital and to take delivery of our first Embraer E190 from NAC. We look forward to a long and mutually-beneficial relationship together as well as the next 14 aircraft."
Related Articles: