Diehl Aerospace, a unit of the leading aircraft component supplier Diehl Aviation, has secured a contract extension from Boeing for the delivery of the interior lighting system for the Boeing 787 Dreamliner. The initial contract for the development and serial production of LED interior lighting for the Boeing 787 Dreamliner had been agreed in 2005.
Diehl has continuously improved its interior lighting product on the aircraft type and is now in the position to provide a new generation of LED solutions, offering significant cost reductions while maintaining its outstanding quality performance and optical appearance.
The cabin lighting system for the Boeing 787 Dreamliner has been the first all-LED mood-lighting system for the civil aviation market, designed and developed back about two decades ago by Diehl. The current contract expires by end of 2022. The two companies agreed on a prolongation into the next decade. .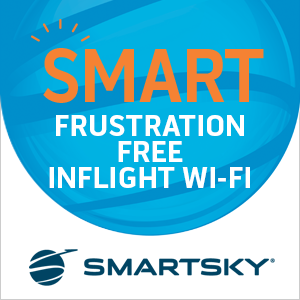 Diehl has a long-standing and successful relationship with Boeing for decades, supplying cabin interiors and aircraft systems parts since the early 1990s. The company also provides services via its representations at Boeing's final assembly lines in Everett (WA) and North Charleston (SC), as well as after-sales services to all customers in the region via a customer services center (CSC) for the Americas based in Sterrett (AL).
Diehl Aviation is a division of Diehl Stiftung & Co. KG and combines all aviation activities of Diehl Group under one roof. In the aviation industry, Diehl Aviation – including Diehl Aerospace (a joint venture with Thales) –
is a leading system supplier of aircraft system and cabin solutions. Diehl Aviation currently has around 5,500 employees. Its clients include leading aircraft manufacturers Airbus (both airplanes and helicopters), Boeing, Bombardier and Embraer, as well as airlines and operators of commercial and business aircraft.