Whether people are traveling now or planning a trip in the future when they feel more comfortable, Pittsburgh International Airport wants travelers to know that public health, safety and security are always its top priorities. That's among the reasons why it has joined several airports around the world in providing an optional COVID-19 testing service, in partnership with testing provider TACKL Health.
"What this optional service does is help to increase traveler peace of mind and makes it easier for passengers to comply with various travel requirements," says Christina Cassotis, the CEO of Allegheny County Airport Authority who oversees developments at Pittsburgh International Airport (PIT).
Giving people the confidence to travel helps recovery, she notes. "Certainly, testing is an important part of mitigating the spread of the virus and we've seen that in other countries."
But what's really going to be key to industry recovery is the vaccine, she tells Runway Girl Network.
I view things as up-until-vaccine and post-vaccine. Right now, most people have not been vaccinated and until that happens, we're not going to see true recovery.
Launched on 21 December 2020 inside the airport's Airside Terminal in Concourse A, the COVID-19 testing service is available to departing and arriving passengers.
Optional testing
For travelers choosing to be tested, TACKL Health offers both polymerase chain reaction (PCR) and rapid antigen testing, administered by trained and licensed healthcare professionals in accordance with US HIPAA requirements. Rapid antigen test results are available within 15 minutes. PCR test results are available between 24-48 hours, on average.
She tells RGN that the airport has seen more than 1,200 people use the service since it started. The testing site is capable of administering up to 500 tests per day.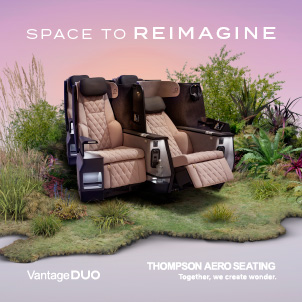 If vaccinations are required for travel in the future, can the TACKL service be expanded to become a COVID-19 vaccination site?
"We will follow guidelines set forth by the CDC and our state and county health departments. Right now, those agencies are guiding the vaccination regulations. That said, we would be happy to play a role if we can," says Cassotis.
The optional testing service is part of Pittsburgh International Airport's Safe Travels Program, which features a number of new health and safety measures implemented in response to the pandemic.
Among the measures, the airport has been using a phased approach to reopening concessions. "Slightly more than half of our shops and restaurants are open," says Cassotis. Most parking lots are open, but the extended term lot at PIT remains closed.
ULCCs make gains
PIT finished 2020 down 62.7 percent in traffic compared to 2019. However, leisure routes, specifically to Florida, have continued to see success during the pandemic. And PIT has seen ultra-low-cost carriers – Spirit and Allegiant – make large gains in market share as travel has shifted to leisure passengers.
"Pre-pandemic, one in 10 passengers traveled on a ULCC. That has increased to one in five," says Cassotis.
"Additionally, December 2020 air cargo was up 10 percent when compared to December 2019. December saw an exceptionally strong holiday shipping season with integrator carriers like FedEx and UPS operating extra flights and larger aircraft to accommodate demand. Cargo was strong across the world as Air Cargo News noted that worldwide air cargo demand increased 8% in December vs. the prior year. As passenger traffic slowed during the year, we were able to quickly pivot to cargo where we have seen international freighter service from Qatar Airways Cargo, Cathay Pacific, and National in the past year."
Montreal, Canada; Punta Cana, Dominican Republic; and Cancun, Mexico are international destinations presently served from PIT by commercial operators. But international travel options from the airport have been negatively impacted by the COVID-19 crisis. Condor dropped its seasonal flight to Frankfurt, and British Airways opted not to restart flights to London. Cassotis says we'll see international service return to PIT when borders reopen.
"International travel has taken a hit around the world. Airlines and airports are faced with travel restrictions globally amid the ongoing pandemic and we appreciate that airlines, specifically carriers flying internationally, will likely continue to adjust dates due to evolving government travel restrictions and other pandemic effects," she notes.
"That being said, we know our market is strong and our routes to Canada, Mexico and the Caribbean as well as our transatlantic routes were doing very well pre-pandemic. We anticipate service to return when the timing is right for the airlines to be successful."
Going forward, Cassotis believes the focus on public health will be sustained into the future, including at PIT. "Our Safe Travels initiative is going to continue, and we are always going to look to partner with companies to develop the latest innovation for the passenger journey. For example, we partnered with Pittsburgh tech company Carnegie Robotics to deploy autonomous, floor scrubbers with UV attachments, a first for US airports. We continue to work with that company, and others, to examine how that technology can be expanded, and that's just one example."
An ambitious transformation is also planned for the airport to make the passenger experience more efficient. And, despite the challenges of the COVID-19 crisis, PIT recently forged a two-year lease agreement with airlines which will help ensure the $1.1 billion modernization plan continues apace.
"We convened a public health panel to look at how we could focus even more on public health in our new terminal," reveals Cassotis.
"We aim to be the first post-pandemic terminal to open in the US. The terminal modernization plans got a vote of confidence with the newly signed operating agreement with the airlines that keeps the project moving. The agreement authorizes $150 million to finish the design, a major step in the project, and commits the airlines to cover the airport's operating costs."
Related Articles: