British Airways today announces that it will begin trialling a new travel health app, VeriFLY, with customers who are eligible to travel between London and the US from February 4.
The new digital health travel passport, which can be downloaded to a mobile device, is designed to offer peace of mind before travel by checking customers meet the entry requirements of their destination by providing digital health document verification and confirming eligibility. Use of the VeriFLY app will be optional and customers will also continue to be able to evidence they meet the US entry requirements at check-in.
The trial follows the recent announcement that American Airlines, British Airways' joint business and oneworld partner, now allows all customers to use VeriFLY when they are travelling to the US from all international destinations. Since American became the first airline to use VeriFLY in November for selected routes*, thousands of customers have travelled using the app, with many providing positive feedback to the airline on its ease of use.
British Airways is the first airline in the UK to trial the use of a mobile travel health passport for customers travelling from London. It will also be the only airline outside the US to offer its customers the opportunity to trial VeriFLY.
Sean Doyle, British Airways' CEO said: "Although flying is currently restricted, it is essential we do as much as we can now to help those who are eligible to fly and prepare to help our customers navigate the complexities around changing global entry requirements when the world re-opens.
"We remain focused and committed to finding user-friendly, evidence-based solutions to make journeys as seamless they can be. Through these trials, we hope to provide travellers and governments on both sides of the Atlantic with the tools and the reassurance they need to make safe travel possible."
Robert Isom, American Airlines' President said: "We are pleased to be working hand-in-hand again with our partner, British Airways, to make transatlantic travel as seamless as possible for those who are permitted to fly by utilising the latest in digital technology."
VeriFLY has been pioneered by private software company, Daon, which also works with some of the world's leading banking and credit card companies. The software will allow people to combine travel verification documents and Covid-19 test results in one place, ensuring travellers are fully compliant with the entry requirements for their destination before leaving home. Certified customers will be fast-tracked through the airport where specially designated desks will be available for check in.
VeriFLY can be downloaded to a customer's mobile device with ease from the iOS App Store or Google Play Store. After creating a secure profile, the platform prompts customers to confirm their flight information, upload details of a negative Covid-19 test result and any other essential documentation. The software confirms the test matches the country's regulations with a simple 'Pass' or 'Fail' message. VeriFLY will also provide users with reminders once the credential has expired.
The British Airways VeriFLY trial will begin from February 4, 2021 for customers travelling from London to all US routes currently operating** and will be updated to ensure conformance with the latest UK government requirement for a declaration around the reason for travel once the airline has clarity on the legislation.
Phase two, which will follow in the near future, will extend to cover customers travelling to the UK from the US across both carriers. This will make British Airways and American Airlines the first transatlantic partners to offer a digital solution for eligible customers flying to the UK.
British Airways is also simultaneously conducting a testing trial with American Airlines and oneworld on some routes from the US to the UK. The results of the trial will be shared with Oxford University, the academic partners and with governments on both sides of the Atlantic.
*American Airlines US routes originally trialling VeriFLY were: Jamaica, Chile, Colombia, El Salvador, Honduras and Guatemala to Miami. From January 23, 2021 this was extended to any international destination to the U.S.
**British Airways US routes currently operating are New York JFK, Los Angeles, San Francisco, Boston, Chicago, Dallas, Miami, Washington, Houston and Seattle.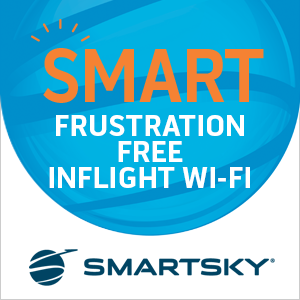 About a mobile travel health passport
The use of a mobile travel health passport is optional for customers, and will not be a mandatory requirement. British Airways does not determine what entry requirements are but assists customers
in demonstrating eligibility to travel.
About Daon
Founded in 2000, Daon operates across six continents. Daon's award-winning identity assurance technology successfully performs 100M+ authentications each day for iconic companies around the world protecting individual's life savings, banking accounts and other consequential transactions. The company features a design philosophy that emphasises inclusion, privacy and ease of use.  This empowers Daon's customers and their users to best meet their needs and preferences.
Some of the iconic and innovative brands across the world, such as NatWest, Sumitomo Mitsui Financial Group, Standard Chartered Bank, Softbank, PNC and Atom Bank use Daon products for mission critical areas of their business, such as customer authentication. Many other companies and governments, such as Experian, Australia Post, New Zealand Government RealMe program, and Capitec in South Africa, use the Daon platform.
It was Daon's pioneering methods of deploying digital identity solutions for border security agencies and high street banks that led to the creation of VeriFLY.
Daon is ISO certified for ISO 27001:2013 the international standard for information security management and the 27018:2019 extension for the management of Personally Identifiable Information (PII). The company is subject to rigorous security tests and privacy audits by some of the largest governments and commercial organizations globally on a monthly basis
With global headquarters in Washington, DC, Daon maintains offices in Dublin, Belgrade and Canberra, Australia.
About VeriFLY
VeriFLY is developed and managed by the biometric authentication and identity assurance solutions provider, Daon. VeriFLY offers travelers a secure and simple way to confirm their destination's COVID-19 requirements. After creating a secure profile on the VeriFLY app, Daon verifies that the customer's data matches a country's requirements and displays a simple pass or fail message. This simple message streamlines the check-in and documentation verification process at the airport before departure. The app also provides travelers with reminders when their travel window is coming to a close or once their credential has expired.
How do travellers use VeriFLY?
After creating a secure profile on your mobile device, the VeriFLY app will prompt you to confirm the details of your trip, including a) flight information, b) a negative COVID-19 test that fulfills your travel destination's requirements, and c) any required documentation. As you verify each required element for travel, the app verifies that your test matches your destination country's requirements and displays a simple pass or fail message. A traveller will thus have confidence that they meet the destination's COVID-19 requirements before they leave their homes. This simple message will also help streamline the check-in and documentation verification process at the airport before your departure. The message also provides you with reminders when your travel window is coming to a close or once your credential has expired