Airbus and Boeing late last year separately announced plans to play a more meaningful role in bringing wireless entertainment to aircraft. Wireless IFE can be used to engage and inform passengers. It also facilitates onboard retail programs, the type of functionality that is seeing fresh momentum amid the COVID-19 crisis.
First out of gate with an announcement in November, Boeing springboarded off of its relationship with Spanish firm Immfly to offer Boeing Digital Direct, described by the US airframer as a "wIFE" and digital services platform that can be offered as an all-in-one-server positioned in the overhead bin (and powered by the aircraft) or integrated into an existing wireless network. Boeing Digital Direct will initially be offered to the retrofit market, but Boeing said it is eyeing linefit options.
For its part, Airbus in early December made good on its long-ago promise to offer in standalone form the onboard wireless part of its Airline Network Architecture (ALNA) for content streaming. As part of its optional new Open Software Platform (OSP) program, the European airframer provides the "Airbus embedded servers, routers, Wi-Fi access points and operating software" for its "W-IFE"-positioned solution, and then software/content providers are invited to interface with the Airbus hardware.
Leaders in the aircraft retrofit modification market welcomed the news that airlines will have more options, but they cautioned that operators should still consider pricing out their options before simply ticking a box for factory-fit systems.
"First of all – every option in linefit is a win to the customer. Especially a platform framework which aims to offer different provider options leaves customers a way better choice than before," said Nicole Noack, head of the Independent Aircraft Modifier Alliance, which advocates and supports member companies in the aircraft retrofit modification market.
"Still, the selection of a system or platform should not only be done depend[ent] on linefit or not – there might be better suitable technologies or commercial offers depending on the airline's fleet and business case."
Founded by Eclipse Technics, Envoy Aerospace, Etihad Airways Engineering and Lufthansa Technik – and having since added CarlisleIT, Fokker Services, and Angelus Corporation – IAMA boasts immense collective proficiency in developing supplemental type certificates (STCs) for nose-to-tail aircraft content.
CarlisleIT, alone, holds more than 200 STCs from regulators globally. The majority of these are for primary avionics systems and equipment. But CIT also holds about two dozen STCs for satcom or air-to-ground (ATG) connectivity, TPED, and WiFi networks, reflecting the importance of these systems to airlines.
Lufthansa Technik, where Noack originates, lays claim to being the world's only maintenance, repair and overhaul enterprise that offers its own aviation-approved tangible product lines for commercial aviation as well as for individual VIP, government, executive and business aircraft. Hundreds of jets fly with Lufthansa Technik's cabin management and inflight entertainment systems. And the company is adept at installing high-speed connectivity solutions. Lufthansa Technik is also now working with South Korean multinational technology conglomerate LG to bring an open IT platform to aircraft, to improve the passenger experience.
IAMA's network of modification suppliers has a broad range of own IP to re-use where suitable "always paying attention to competition compliance and law of course", assured Noack.
Does Noack believe the airframers' move to bring standalone wireless IFE proverbially in-house (Airbus initially) will affect retrofit business in a meaningful way?
Not necessarily.
"Retrofit starts with transfer of title – an aircraft will see multiple modifications throughout its life-cycle then to update to new customer demands, new technologies or customize for a new operator," she noted to Runway Girl Network. "The emerging platform solutions for IFE – no matter if equipped from linefit or retrofit – will change the way to modernize IFE to even more software-oriented updates (but still modifications to approve)."
IAMA resumed discussions with potential new members at the end of last year. "Due to the current crisis, potential members of course needed time to focus and adapt to the new situation. Also IAMA adapted with its planned content for Q1 and Q2 2021 e.g. by preparing information about the handling of STC which might lose its STC holder due to the crisis," said Noack.
In the context of airframers' new involvement in wireless IFE, Noack's observation is particularly astute. The COVID-19 crisis has created massive challenges for industry, and several stakeholders have opted to restructure their operations under Chapter 11. If an STC holder goes out of business, it creates untold headaches for airlines and aircraft lessors.
All the more reason, perhaps, why airframers suddenly see a role to play in wireless IFE.
Next steps for IAMA
In the aftermarket, IAMA continues to believe that a cooperative approach between modifiers, customers and the OEMs is the best way to streamline processes for all stakeholders. And it is eager to iron out the various challenges.
For example, if an airline opts to use a third-party STC, there may be questions about how the modification affects the warranty of the aircraft. And if the aircraft is leased, then the lessors' requirements need to be taken into consideration, as all retrofit decisions affect the asset and must be tracked.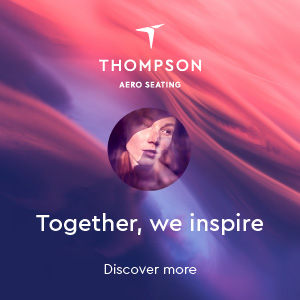 For 2021, IAMA's Standard Working Group, which focuses on STC standardization, will continue developing and refining the group's so-called Rulebook, which outlines IAMA's rules and guidelines for creating consistency and improving the quality of STCs in industry.
Version 2 of the Rulebook will be released in the first half of the year. This version will contain rules on topics such as foreign STC validation as well as additional IATA best practice links on cabin modifications. IAMA will also open up the Rulebook and its educational campaigns to the business aviation community.
"While the initial release of the Rulebook answered demands of aircraft operators, the second release of the Rulebook as well as educational content was targeted to pains of aircraft owners and lessors. Although Business Aviation follows different business models, the pains regarding modifications and operator changes are very similar. Also our members provide solutions for both communities and were approached with questions," explained Noack.
"That is why we [are] officially open to Business Aviation operators and owners who can subscribe to IAMA and use the information complimentary. The focus remains on large aircraft, although the Rulebook does also provide valuable insights for operators/owners of CS23 aircraft – where the landscape of providers is even more scattered."
Last year, IAMA finalized a paper on reciprocal acceptance of minor design change approvals that was shared with the FAA and EASA. This year, its Certification & Authority Affairs Working Group will continue to focus on parallel FAA/EASA STC project approvals – an area in dire need of addressing.
"IAMA values the Bilateral Agreement between the US and EU (FAA and EASA) and will continuously contribute to its further development," IAMA senior advisor, authority relations Andreas Gherman told RGN.
"The deficiencies we have outlined are recognized by both authorities but will require further time and effort on their side until pertinent changes will be implemented in the so-called Technical Implementation Procedures to the Bilateral Agreement. FAA and EASA have welcomed IAMA's input to these procedures and we will closely monitor further developments."
Related Articles:
Featured image credited to IAMA