When the Boeing 737 MAX returns to service, will you feel comfortable flying on the airplane? That's the question that prominent aviation journalist Jon Ostrower posed to his Twitter followers on 16 November, two days before the US Federal Aviation Administration rescinded the order that grounded the MAX twenty months ago following two fatal crashes.
Ostrower's audience likely has more insight into the nuances of the MAX saga than the average flyer, as one commenter noted. But the results of his poll are nonetheless worth highlighting. Of the 3,231 Twitter users who voted, a total 60.4% said 'yes', they'd be comfortable flying the MAX, while 39.6% said 'no'.
Revisited for a fifth time. Simple, but important, question: When the 737 Max returns to service, will you feel comfortable flying on the airplane?

— Jon Ostrower (@jonostrower) November 16, 2020
Travel analyst Henry Harteveldt asked a similar question of his Twitter followers on 18 November, after FAA Administrator Steve Dickson formally signed the order (PDF) that paves the way for the MAX to return to commercial service once key design changes are made and training requirements are met.
Would you fly on a 737 MAX in the next year, assuming the airline, fare, and schedule are acceptable? he asked. Of the 651 respondents to his poll, 53.6% said 'yes', 37.3% said 'no', and the remaining 9.1% ticked the box for 'I don't know'.
Like Ostrower, Harteveldt's Twitter following includes aviation enthusiasts and tech-savvy travelers. But that is precisely what makes these two polls so interesting. Nearly 40% of respondents — many of whom might be considered "friends of aviation" — are reluctant to fly the MAX.
The oft-cited reasons for their hesitation include fears about the airworthiness of the type and a broader lack of trust in Boeing, after a string of shocking email and chat exchanges revealed a corporate culture problem at the US airframer.
Echoing the sentiments of others, an engineer on LinkedIn said: "I will not feel 100% comfortable flying on it until it has passed at least two years without other reported incidents. No question about the MCAS, since it was completely scrutinized in the redesign process and I trust both Boeing and the certification agencies took care of it. However, I am afraid about other hidden design flaws caused by the toxic development culture which apparently ruled the aircraft design and that may not have been unearthed during the recent redesign effort."
On the flip side, many individuals who express full confidence in the MAX note that the MAX will hold the distinction of being one of the most heavily scrutinized airliners in history when it takes to the skies again.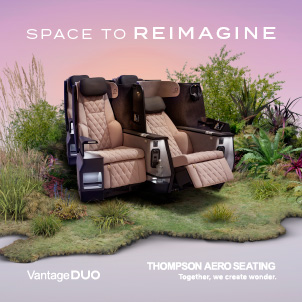 To address the unsafe conditions that led to the grounding of the MAX in the first place, the FAA has issued an Airworthiness Directive that outlines various required design and training changes for operators, including key alterations to the Maneuvering Characteristics Augmentation System (MCAS) flight control law that played a central role in the 29 October 2018 crash of Lion Air flight 610, which killed 189 people, and the 10 March 2019 crash of Ethiopian Airlines flight 302, which killed 157 people.
In the past, MCAS could be triggered by a single erroneous angle of attack sensor (AOA) event. Now, MAX operators will have to install new flight control computer software, as well as updated cockpit display system software that effectively compares input from two angle of attack sensors as opposed to one.
Explaining some of the changes in layman's terms, Gary Kelly, the CEO of MAX operator Southwest Airlines, noted that "the aircraft only responds if data from both sensors agree and only activates once per event; and pilots always have the ability to override the aircraft's input."
A number of US operators appear to be moving quickly to ensure their MAX fleets are in compliance with the Airworthiness Directive to accommodate a near-term relaunch of MAX services.
American Airlines is expected to become the first US carrier to fly the MAX on 29 December, between Miami and New York LaGuardia. The carrier has a head start in meeting the AD requirements. According to its pilots' union, American's MAXs are already equipped with two AOA displays, one for each pilot.
MCAS can be triggered by single erroneous Angle of Attack event. "The two dozen 737 MAX aircraft in the American Airlines fleet are the only ones equipped with two AOA displays, one for each pilot, providing an extra layer of awareness and warning." APA on why AA MAXs are unique https://t.co/MO0pvnkx26

— Runway Girl Network 🏳️‍🌈 (@RunwayGirl) March 13, 2019
Alaska Airlines and United Airlines, meanwhile, are eyeing a first quarter 2021 reentry, while Southwest doesn't expect to reintroduce the MAX before the second quarter of 2021, according to Kelly, who assured that he will fly the MAX before Southwest returns it to service.
"We know that restoring our customers' confidence in this aircraft will come with time and importantly, transparency and flexibility," said American Airlines chief operating officer David Seymour in a message to the carrier's employees.
"If a customer doesn't want to fly on the 737 MAX, they won't have to. Our customers will be able to easily identify whether they are traveling on one even if schedules change. If a customer prefers to not fly on this aircraft, we'll provide flexibility to ensure they can be easily re-accommodated."
Seymour's message anticipates the inevitable. While infrequent travelers may not pay much attention to the aircraft type they're scheduled to fly on, a percentage of those who do pay attention — including some frequent flyers — will refuse to fly on the MAX and will actively book around it.
Seeking to assuage lingering fears, FAA administrator Dickson in an interview with CNBC went so far as to say the design and training changes that operators will adopt for their MAX twinjets make it "impossible for the airplanes to have the same kind of accident that unfortunately killed 346 people".
Passengers and indeed industry stakeholders are counting on Dickson to be right.
Related Articles:
Featured image credited to istock.com/the_guitar_mann