KLM has picked Viasat inflight connectivity for "a majority of its European fleet", Viasat revealed today in a fiscal 2021 second quarter earnings report.
Noting that it secured "a new commercial IFC contract" during the three-month period ended 30 September, Viasat management explained in a letter to shareholders that: "KLM selected Viasat IFC to deliver inflight Wi-Fi service on a majority of its European fleet."
The company is staying mum about the exact number of aircraft covered in the deal, but tells RGN it entails a mix of Embraer and Boeing types. "We're not disclosing specifics of the deal; however, our contract covers the majority of KLM's European domestic fleet. This is for a mix of aircraft types in their fleet—Embraer and Boeing, with flexibility for future aircraft types," says a Viasat spokeswoman, adding that initial installs will begin in 2021.
KLM operates a fleet of Boeing 737-700s, -800s and -900s in Europe, as well as E190s via its Cityhopper regional subsidiary. It also has 21 E195-E2s on order. Legacy 737s are scheduled for retirement in the coming years.
Carlsbad, California-based Viasat's IFC offering in Europe is presently supported by capacity from the KA-SAT Eutelsat/Viasat joint venture Ka-band satellite. Israeli carrier El Al was the first to tap into this solution, offering inflight connectivity to passengers in Europe and the Middle East. Other European airline customers include Finnair and SAS.
But Viasat is also building out a near global, next generation ViaSat-3 Ka-band network. KLM's connectivity hardware will talk to the KA-SAT satellite but be forward compatible with ViaSat-3, confirms the Viasat spokeswoman to RGN.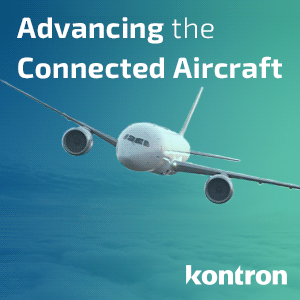 The flag carrier of the Netherlands, KLM is owned by Air France-KLM.
Air France has been rolling out Global Eagle's Ku-band inflight connectivity system across its medium-haul fleet of Airbus A320 family aircraft.
For longhaul routes, Air France-KLM has been fitting its twin-aisle aircraft with Gogo's 2Ku IFC solution.
For the fiscal 2021 second quarter, Viasat's revenue was down 6% year-over-year largely due to the dramatic decrease in US commercial airline traffic during the COVID-19 crisis, but up 4.5% sequentially.
Viasat told shareholders that while IFC results will likely remain challenging near-term, the company remains "optimistic about gaining meaningful market share coming out of the crisis, as supported by the recent KLM win".
Featured image credited to KLM