Diehl Aviation is cutting jobs in Germany and undertaking an innovation campaign as it works to weather the current COVID-19 storm and position itself for future growth.
Driving its decision to downsize the workforce is the expectation that Diehl will face a long-term slump in sales as a result of the global pandemic, which has brought the aviation industry to its knees.
"Airlines and aircraft manufacturers assume that it will take years to get … back to pre-crisis levels," notes Diehl.
Indeed, the German interiors and aircraft systems specialist expects its own business volumes in 2022 to be only "slightly more than half of 2019 sales levels". It believes it can return to profitability in 2023, which is in line with some other estimates for overall industry recovery.
To accomplish this goal, and have an economically sustainable cost structure going forward, Diehl will slash up to 1,400 jobs in Germany by 2022, while retaining all of its German sites. It says it is seeking to avoid layoffs as much as possible by offering partial retirement, volunteer programs, an intra-group jobs portal and other measures.
It aims to conclude labor talks with its work councils – and commence restructuring measures – in 2021.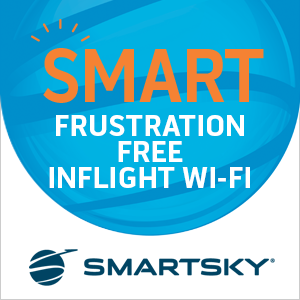 Part of Airbus' growth story, Diehl today provides big work packages for all Airbus programs.
The company also supplies Boeing with cabin lighting products for commercial aircraft, including the Boeing 787 Dreamliner family, as well as cabin lining packages and supporting sub-structures for the 787-10 variant. It has been expanding its presence in Charleston to support the delivery process of interiors shipsets to Boeing's Interiors Responsibility Center in the South Carolina city, where 787 interiors work will be consolidated in 2021.
Even so, Airbus and Boeing have scaled back production of their twinjets amid the pandemic, and Airbus is ending A380 production.
Diehl is among the leading voices of the touchless cabin revolution, which is on an accelerated trend due to COVID-19. The firm is concentrating much of its efforts on touchless lavatories and other technologies aimed at helping airlines adapt to the new normal.
Our Portable Clean Light will function independently of aircraft type or platform and can be integrated into all kind of lavatory layouts. For disinfection the portable handheld unit is quickly and easily attached to a mounting plate. Discover more🔎: https://t.co/N44Ltz8JVM. pic.twitter.com/EvLySRqfb6

— Diehl Aviation (@diehlaviation) November 12, 2020
Diehl is also entering the Urban Air Mobility (UAM) market segment as well as taking part in the multi-national military Future Combat Air System (FCAS) project in Europe. It says it remains committed to the development of sustainable lightweight materials as well as systems for flying with zero emissions.
"Diehl Aviation is determined to meet the current challenges with its concept for the future and to consolidate and further expand its role as a leading supplier in the aviation industry," it says in a statement.
"The company aims to remain the preferred manufacturer of cabin interiors and aircraft systems for civil and military aircraft and helicopters in the future as well."
Related Articles: