Farewell to Lufthansa's much-derided complimentary economy class half-sandwich: from spring 2021, the airline group is moving to a buy-on-board menu from LSG stablemate Retail inMotion for all full-service flights on short- and medium-haul routes aboard Lufthansa, Swiss and Austrian, with the latter as the first airline to roll it out.
The move comes four years after British Airways decided to go buy-on-board for shorthaul, but unlike BA, Lufthansa has not released new example imagery to suggest what might be on offer.
"Based on their respective brand identity, Retail inMotion designed individual product concepts together with the airlines," says the retail specialist. "The common denominator will be the emphasis on fresh, regional highlights, as well as a carefully selected and curated assortment of snacks and drinks. The new concept will be introduced consecutively by each airline and replace complimentary snacks."
But details of the concept are scant. Guinea pig airline Austrian's picture shows its longhaul economy offering and what appears to be a business class pastry, while Swiss shows the $17 charcuterie plate it currently offers on shorthaul flights from its Geneva mini-hub.
Indeed, the programme is a good example of Lufthansa's strategy to try out new service concepts on its subsidiaries. Swiss moved to a buy-on-board menu for Geneva shorthaul flights in 2018, offering $12 club sandwiches and $17 charcuterie plate, eyewatering even for passengers used to prices in Switzerland. Brussels Airlines, meanwhile, offers the equivalent for roughly half that price.
The Lufthansa Group can just about make the claim that they have made the decision based on customer feedback, thanks to Swiss' Geneva model, and indeed Brussels Airlines' BOB menu.
"In Geneva," Swiss' chief commercial officer Tamur Goudarzi Pour says, "we already offer our customers the opportunity to select their preferred snacks and drinks themselves under our 'SWISS Saveurs' programme. We've been getting very good feedback on this quality product from the guests concerned. So we've decided to extend the programme to our flights from Zurich, too."
Austrian's model will start off based on flight time. "On flights lasting up to 180 minutes, passengers will be given an 'Austrian Signature Treat', a sweet present," the airline says. "Moreover, travelers will be offered an extensive premium range of high-quality food and beverages for purchase within the context of the 'Austrian Melangerie' which the passengers can select from in accordance with their individual needs."
It will be interesting to see how the situation changes on Austrian flights longer than three hours, and whether there is some adjustment around the meal window timings for the other carriers.
Moving back to the menu, Austrian plans to include local classics like Apfelstrudel, Schnitzel, Kaiserschmarren or Brettljause, essentially a Tyrolean cured meat and cheese plate, as well as "primarily regional beverages" round out the idea. Almdudlers all round, one hopes.
There will be no change to Austrian's business class or to the Austrian Holidays charter flights, although it will be fascinating to see whether other airlines follow Swiss' business lead on shorter flights.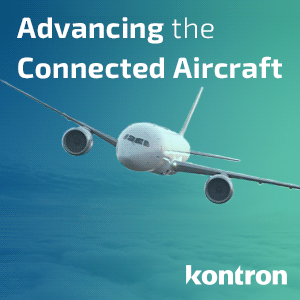 On Geneva flights of less than one hour, business passengers are given free rein from the Swiss Saveurs menu, while on longer flights they get the more usual plated option.
Notably, the German version of the press release says that, on Lufthansa and Swiss, a free bottle of water will be served, while the English version makes no mention of it.
Fundamentally, though, the devil will be in the details. Once British Airways went buy-on-board in 2016, the writing was on the wall for complimentary refreshments, and indeed despite ongoing provisioning issues BA's items from Marks & Spencer (a partnership that has now finished) weren't half bad.
But for the Lufthansa Group, there are opportunities — especially when the industry restarts after COVID-19 — for #PaxEx innovation too: around real regional surprise and delight, around ancillary bundling, and around digitalisation.
Main image credited to Swiss.