Even as the vast majority of business travelers remain grounded, airlines continue to improve their services and offerings. The latest effort comes from American Airlines in the form of a revamped inflight Wi-Fi subscription to match its new unified log-in portal.
Like many other airlines with large fleets, American has tapped multiple inflight connectivity vendors to provide its onboard Internet services. Its regional aircraft, and a small number of mainline narrowbodies, are equipped with various Gogo IFC systems – a mixture of air-to-ground (ATG) and satcom-based solutions. The balance of American's narrowbody fleet carries Viasat Ka-band satellite-supported connectivity, and nearly all of its widebodies sport near global Ku-band connectivity from Panasonic Avionics.
This hodgepodge has, at times, created confusion and loss of value for frequent travelers. For instance, customers of Gogo's legacy monthly access plan were able to connect with their credentials on Viasat-fitted flights but not on Panasonic-installed flights.
Now American is selling monthly Wi-Fi subscriptions directly, matching the pricing of the outgoing Gogo plans. A single device plan runs $49.95, while a two-device plan costs $59.95.
To buy a monthly plan, you must be a member of American's AAdvantage frequent flyer program; have an email address saved in your AAdvantage account; and have a credit card with a US billing address saved in your AAdvantage account.
American is marketing these monthly plans as providing access to the Internet "on most Wi-Fi enabled American flights" and facilitating concurrent savings.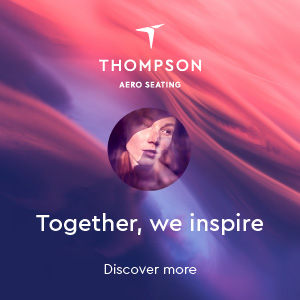 Notably, while the outgoing Gogo subscription had a stated limitation of coverage over the US, Mexico and Canada, the new plans offered directly by American add the Caribbean and Central America to the mix, but stop short of offering a global solution.
Longhaul passengers will still have to shell out whatever is the asking price on a flight-by-flight basis. "Panasonic international Wi-Fi services are not included in the American Airlines Wi-Fi subscription plan," states the airline.
Even so, the new Wi-Fi plans should come as welcome news to American frequent flyers, as the airline has shifted more widebody aircraft onto domestic routes as the COVID-19 pandemic continues to make international travel all but impossible in many cases.
Certain high-profile routes, such as New York JFK and Chicago to Los Angeles, are now being operated by a Boeing 777-200 widebody with Panasonic Wi-Fi installed, which previously would not have been covered by American's Wi-Fi plan.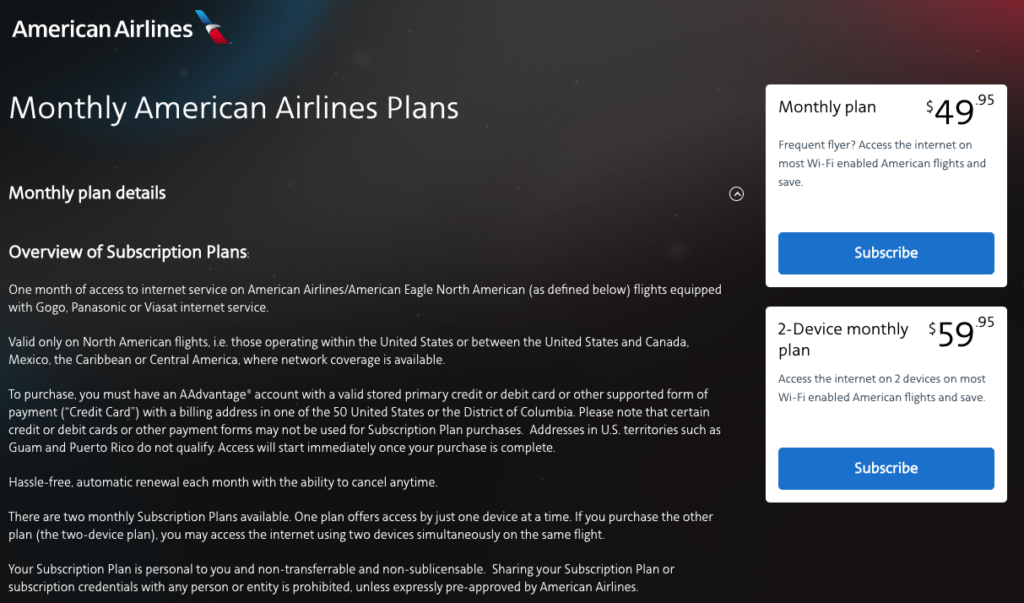 Graphic credited to American Airlines
Related Articles: