Corrected to clarify that this project "will only consist of Airbus aircraft". STS originally said the project included Boeing and Airbus types.
STS Mod Center, a division of STS Aviation Group and a leading MRO provider to the global aviation industry, kicks off a major aircraft connectivity project in Melbourne, Florida that will call upon the team to install Thales Wi-Fi systems on more than 100 commercial aircraft over the next 12 months.
"The first aircraft to be a part of this program, an A321, arrived a few days ago and installation work is already underway." said Mark Smith, President of STS Aviation Group.
It takes the STS Mod Center team about three days to complete the nose-to-tail installation of a Thales Wi-Fi system on narrowbody aircraft and about four-to-six days when working on widebody aircraft.
"Between three and six days is our target turnaround time for every aircraft Wi-Fi installation package that we do," said Chris Smeets, Senior Vice President & General Manager of STS Mod Center.
"And in my experience, we've almost never missed that target thanks to the incredibly efficient work-flow system and quality audit processes we have in place at our Melbourne facility."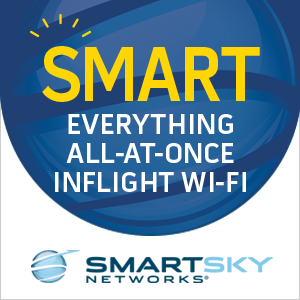 If you would like to learn more about STS Mod Center and the aircraft MRO solutions it provides to the global aerospace industry, please visit: www.stsaviationgroup.com
About STS Aviation Group:
Founded in 1986, STS Aviation Group is a one-stop service provider to the global aviation industry. With headquarters in Jensen Beach, Florida and offices around the world, STS delivers nose-to-tail solutions with unmatched results and expertise. To learn more about STS Aviation Group and what makes it the company with "Solutions to Keep You Flying," please visit  www.stsaviationgroup.com or call 1-800-800-2400.