A string of directives and clarifications issued by civil aviation regulators in India during the COVID-19 crisis has created confusion and challenges for airlines and passengers alike.
The latest example – passengers were restricted from taking in-cabin photographs without permission – had to be quickly clarified by the Ministry of Civil Aviation's Directorate General of Civil Aviation (DGCA), following outcry from aviation enthusiasts. Inflight photography has been allowed in India for several years.
The use of seatback IFE was prohibited by the Ministry until 25 November to minimize passengers' touch of aircraft surfaces, as was the launch of inflight connectivity. But regulators opted to permit the use of both services once airlines receive clearance.
A suspension of international flight operations was extended until 30 September, but travel to certain countries was sanctioned on a case-by-case basis under 13 bilateral air bubbles. This sent airlines into a scurry to plan routes and apply for slots.
Vistara is among the carriers to receive dispensation. On 29 August, the Tata/Singapore Airlines-owned operator launched thrice-weekly Boeing 787-9 flights between Delhi and London Heathrow. On 18 September, it switched on the Panasonic Avionics seatback IFE and Ku-band satellite connectivity aboard the aircraft, after "contractual obligations" were satisfied, according to sources.
In so doing, Vistara became the first Indian airline to offer inflight Internet and mobile data to passengers. International airlines flying into and over India began turning on their inflight connectivity systems earlier this year.
Mobile voice functionality is disabled on Vistara.
There are stipulations to offering seatback IFE to passengers. The equipment must be disinfected before each departure. And the airline must also provide disposable or reused disinfected earphones to every passenger, according to Vistara chief commercial officer Vinod Kannan.
Food service is also now permitted following a May ban. Cutlery and beverage containers must be disposable. Even in business class, wine is served in disposable cups by crew who wear a fresh set of gloves for every meal. The Ministry of Civil Aviation's specific operating guidelines (SOP) for domestic air travel reflect the guidance being followed by full-service carrier Vistara concerning IFE and onboard dining (PDF:SOP domestic updation).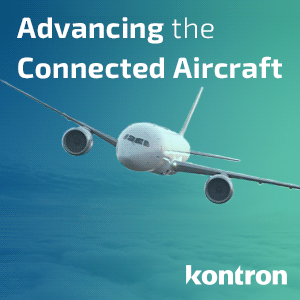 Industry analyst Vishok Mansingh reckons regulators have reacted in a "knee-jerk" fashion. "The regulators first release SOPs in a hurry and then end up having to turnaround decisions, which is highly inconvenient particularly during this time of crisis when airlines are concentrating on surviving," he told Runway Girl Network.
But it's also true that regulators are in an unenviable position, given the unique challenges posed by the COVID-19 crisis.
For Vistara, the ability to offer seatback IFE to passengers on its new Delhi-London flights is a welcome move. Kannan noted to RGN that IFE on long flights "helps the customers to remain in their seats and minimize movement in the cabin".
He said Vistara customers on flights to London "have been enjoying specially curated, wide-ranging content on the latest technology".
Vistara's new inflight safety video, FlyCalmer, was recently released on its international flights. The video introduces passengers to India's exotic tourism sites through Yoga postures.
While Vistara's inflight connectivity service is being offered for free initially, the carrier is gathering information about system functionality, and seeking customer feedback about the overall experience. "We will announce the tariff plans in due course," Kannan said.
Offsetting costs with advertisements is another consideration.
Vistara has also partnered with ancillary revenue platform Plusgrade. A new Plusgrade-powered upgrade program is expected to play a major role in building passenger confidence and loyalty in the long term, said Kannan.
The carrier ordered six 787-9s, with the third -9 expected to arrive shortly. IFE and connectivity has also been installed on its A321neo.
Main image credited to Vistara.
Related Articles: