Europe's low-cost carriers are a fascinating breed, from cheap-and-sometimes-nasty Ryanair to cheap-and-cheerful easyJet, "friendly low fares" Jet2 and numerous others. In the middle, almost as if it were heading a category marked "satisfactory", is Vueling, the original LCC from International Airlines Group, which also owns British Airways, Iberia, Aer Lingus and newer LCC sibling LEVEL.
But what's fascinating is that, with the spread of increasingly space-saving slimline seats, Vueling's passenger experience keeps feeling better and better.
Partly, it's the seats: if airlines are going to have 220 seats on an A321, they should definitely be slimlines that don't recline to make the most of the little space that LCCs like Vueling — and even the notionally premium carriers — provide.
But it's also predictability: it's just better #PaxEx to promise a generic, average, non-exciting flight and deliver that than it is to be a legacy national airline leaning on its caviar-and-chateaubriand heritage to promise the moon and failing to deliver it.
Fundamentally, Vueling is very average indeed, and apart from the yellow headrests it could legitimately be the parody Blah Airlines that Virgin America (RIP) used to differentiate itself. These days? That feels like an experience design win.
As Europe looks to recover from the COVID-19 crisis, Vueling says it is "warming up the engines" to return to a more regular operation in July, serving 180 routes in Spain and the rest of Europe.
"Our main priority will continue to be the application of the highest safety and hygiene standards on all flights, following the recommendations from the European Aviation Safety Agency (EASA) and the European Center for Disease Prevention and Control (ECDC)," says the airline in an online statement.
On a pre-pandemic flight earlier this year, a late evening departure with a relatively low load meant that social distancing happened naturally. I didn't have to queue for bag drop, and could enjoy the simple pleasure of waiting for my flight at an uncrowded gate area.
On board, the Recaro slimline seats provided a substantial amount of space. These appear to be the SL3510 model, and proved remarkably spacious even halfway down the plane. Fortunately, this model is "pre-reclined", which means that even taller passengers don't have to worry about having someone crunching backwards into their kneecaps.
Inflight wireless connectivity was notionally on board but, alas, was not activated on the flight. The inflight power, via USB-A sockets in this section of the plane, was decent, and worked well enough to keep a tablet with recorded Netflix topped up.
The slightly smaller table than previous generations isn't a real downside for most travelers, given that it doesn't prevent using a tablet. But the LCC-style seat pitch means using a laptop is generally out of the question in any case.
Interestingly, the seats felt notably narrow and the aisle notably wide, so it may well be that Vueling has chosen the Airbus option of widening the aisle to get passengers on and off the plane more quickly, with the commensurate narrowing of each seat by about an inch.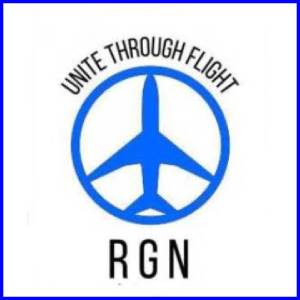 On the soft product side, Vueling is pretty average too, both in terms of the crew and the onboard offerings. There's nothing wrong with the crew, they've just never seemed especially motivated to be there. In fairness, after a long day of flying travelers to and from a holiday island, that was pretty excusable on this flight, and indeed on a late evening trip a crew that keeps the announcements to a minimum so you can read, watch something on your PED, or have a snooze isn't a downside.
The food and beverage is also OK: there's a nice lemonade and ginger drink, but that's all that's notable. The menu is pretty generic: so generic, in fact, that there's even a club sandwich on there. It is, at least, a little under the average on inflight LCC buy-on-board pricing: 2.10€ for a bottle of water, 2.80€ for a can of soft drink, 3.60€ for a beer and 5.60€ for a split of wine.
The entire Vueling experience is all just… okay. Nothing to write home about, nothing to complain about. And sometimes, that's the passenger experience you want and need.
Related Articles: