In addition to masks, sanitizing stations and plexiglass barriers, temperature screenings will likely be the new normal at North American airports.
As is now common in many Asian airports since SARS and Ebola, your temperature may be automatically scanned by a thermal camera you hardly notice. Or someone may train an electronic thermometer at your forehead.
Whatever the technology, given the continuing impact of COVID-19 on society, travel temperature checks at North American and at more overseas airports are coming.
Some "hot or not" screenings already here
Before entering a full-body disinfecting unit being tested at Hong Kong International Airport (HKG), passengers receive a temperature check.
At Rome's Fiumicino Airport, imposing 'smart helmets' equipped with portable thermal scanners check the body temperature of passengers.
E' appena arrivato a Fiumicino lo Smart Helmet: il termoscanner portatile. Il dispositivo, impiegato per la prima volta in un scalo europeo, permettere agli addetti aeroportuali di controllare e misurare la temperatura corporea di passeggeri a distanza, camminando nell'aeroporto pic.twitter.com/mpUSosDT5R

— Aeroporti di Roma (@AeroportidiRoma) April 30, 2020
And just before the TSA checkpoint at the passenger terminal at Paine Field (PAE) in Everett, WA, north of Seattle, all passengers are now screened by a thermal camera that reads body temperature.
"Passengers flagged as having a temperature will be offered secondary screening and if a fever is confirmed, the passenger and the airline will determine their ability to travel," the airport says in a statement.
From May 15 through at least June 30, 2020, all Air Canada passengers will undergo non-invasive infrared temperature checks before all the airline's flights. Toronto-based WestJet is also conducting temperature checks at some airports, according to the CBC.
Frontier Airlines begins pre-boarding temperature screenings for all passengers on June 1, using touchless thermometers. Anyone with a temperature of 100.4 degrees Fahrenheit or higher will be denied boarding, the airline says in a statement outlining the plan.
And commissioners at the Port of Seattle have asked its staff to come up with a plan, by June 9, for formal temperature checks and health screenings at Seattle-Tacoma International Airport (SEA), with a priority on screening passengers arriving on international flights.
Who determines who is 'hot or not' is a hot potato
While emphasizing that temperature screening is just one piece of biosecurity, global airline trade association IATA says that where temperature checks are implemented, "they need to be carried out by personnel who have appropriate training and personal protective equipment (PPE); it should not be the role of airline staff to carry out such screening."
Airline trade group Airlines for America (A4A), which represents Alaska Airlines, American Airlines, Delta Air Lines, Hawaiian Airlines, JetBlue Airways, Southwest Airlines, United Airlines and others, wants a government agency, such as the Transportation Security Administration, to take on the task.
"As all screening processes for the traveling public are the responsibility of the US government, having temperature checks performed by the TSA will ensure that procedures are standardized, providing consistency across airports so that travelers can plan appropriately," A4A says in a statement.
Membership organization Airports Council International-North America says its member airports not only want to ensure that any passenger health screenings are backed by medical evidence and national standards, but are "performed by Federal government officials, and minimize the impact on airport operations."
For its part, TSA says so far: "No decision has been made regarding specific health screening measures at airports." However, the Wall Street Journal is reporting that officials are preparing to begin checking passengers' temperatures.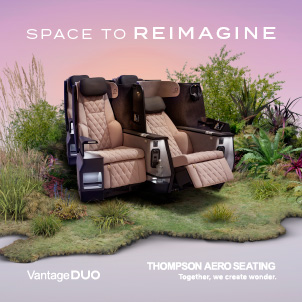 Aviation security expert Jeffrey Price, of Leading Edge Strategies, suggests it would be a "nightmare scenario" if TSA officers do end up being tasked as temperature takers.
"The more responsibilities we add to security personnel the less focused they are on security," says Price. "This also opens up Pandora's box. It will allow other agencies who have needs or desires to test or inspect passengers for whatever reason, to ask that those responsibilities also be placed on the TSA."
Going forward, many temporary COVID-19 protocols at airports will likely become permanent and change the passenger experience.
Thermal imaging at airports "will become more 'silent' and less visible," says Luis Vidal, president and founding partner of luis vidal + architects, which designs aviation and healthcare buildings. "If we must begin to gauge body temperature upon departure and return, it should be done in a comforting and ultimately inviting surrounding."
Related Articles:
Featured image of Honeywell ThermoRebellion temperature monitoring solution credited to Honeywell