For many years of my life, I lived in the shadow of one of the busiest airports in the world. Draw a straight line from the house I grew up in and you end up on JFK runway 22L in roughly two miles. Arriving aircraft glided across the sky mere seconds before landing, while departures roared directly overhead. When people ask me "why are you so into aviation?" my answer should be "the real question is what took me so long?"
JFK airport and the aircraft that come and go are a daily, unavoidable fact of life in the area. Sure, my town once put up a very vocal fight against the Concorde back in the day, but now the local Trader Joe's has murals of 747s on the wall.
When the world is not fighting a pandemic, most people in the area are so used to A380 super jumbos flying at 500ft over their backyard that they don't even notice.
For many years of my life, I was one of the many people who never looked up. DC8s, 727s, 707s, Concorde, all the classics you might now find in a museum were all right over my head, but I just never looked up. It hurts me to think of what I missed back then, which was so mundane but which I would kill to see today.
I grew up flying JetBlue, shuttling between New York and Florida to visit family. In fact, my first flight on JetBlue was so early in its existence that the seatback TVs weren't even installed yet. I still have the voucher for free TV on my next flight as an apology. That voucher expired in February 2001, and JetBlue never started charging for live TV. I always found flying fun, but my interest in flying ended once I would leave the airport.
It wasn't until I moved away from home to college and elsewhere in the late 2000s that I realized something was missing in my life. Where were the airplanes?! The flights I would take between school and home were interesting and fun, and I started to read up more on the industry. Only when I moved back home after nearly a decade away did I really embrace the aviation awesomeness right in my own backyard.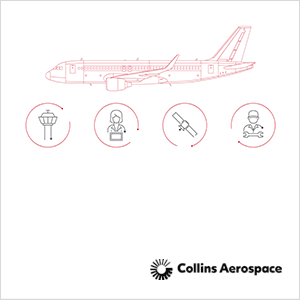 Upon return to my New York home in the 2010s, I became a full blown #AvGeek, with a particular interest in the #PaxEx sector. I live and breathe the aviation industry every day, and it has become not only my hobby, but my profession.
What began as a sudden urge to get into "plane spotting" at various locations around JFK – sometimes right in my own backyard – ended up putting me on a path to making commercial aviation my livelihood. That high pitched whining I heard when I opened the window? That wasn't just background noise anymore. That was the GE90 engines on a Cathay Pacific 777-300ER spooling up for a departure on runway 22R.
While my plane spotting days are largely over since moving deeper into New York City, I still look out my window at aircraft on the expressway visual approach to LaGuardia's runway 31. The traffic is a lot lighter these days, given the impact of COVID-19 on air travel. But I'm here for it when it returns. Moving into an apartment with that view was a pretty happy accident.
A version of this article originally appeared on Airline Reporter. Image at top credited to the author.
Related Articles: