Hygiene and safety are at the forefront of everyone's mind in commercial aviation right now. That's why Inflight Dublin has tailored its product offering to help airlines communicate important COVID-19 related messages to passengers in-flight, as industry gradually begins the road to recovery. The Irish inflight entertainment and wireless solutions provider has also forged a unique new partnership to assist airlines in conducting pre-flight temperature screenings.
Some carriers already use the dropdown and embedded IFE systems on their aircraft to make FAA/EASA-mandated passenger service and safety announcements to passengers. Inflight Dublin's new communication services package consists of pre-recorded announcements in any language, certified embedded safety cards, and animated videos "to help passengers clearly understand new hygiene guidance and COVID-19 related protocols", it says. The company's in-house design team can create bespoke messaging to meet an airline's specific brand guidelines and IFE system specifications.
Indeed, Inflight Dublin has just finished up a new safety video for German budget operator Condor, which will be launching in July. A company spokeswoman tells Runway Girl Network:
With many of our clients already in discussions with our team regarding these services (as their operations begin to ramp up and the need for these types of communication services increasing) we are now putting it out to all airlines as we feel it is something that will be very important to the passenger experience in the coming months.
In an interesting new development for the IFE firm, Inflight Dublin has also partnered with Ventilux, a fellow Irish company, to offer an Intelligent Temperature Detection System (ITDS-200) to airlines that want to conduct pre-flight temperature screenings of crew members and passengers.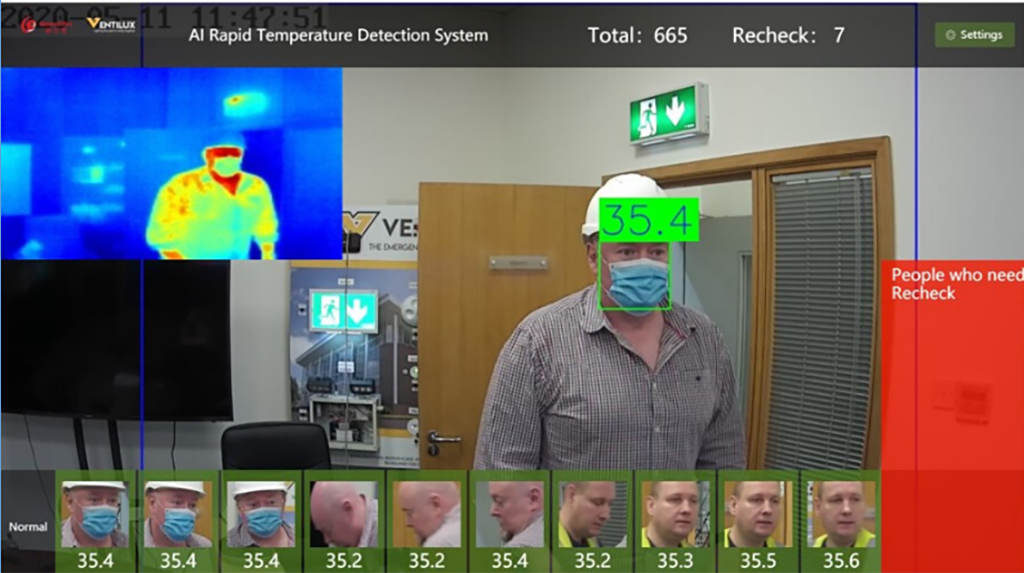 Temperature screening is just one piece of biosecurity in aviation. The non-contact, non-invasive ITDS-200 system offers real-time intelligent identification and tracing of people with abnormal temperatures, according to Inflight Dublin.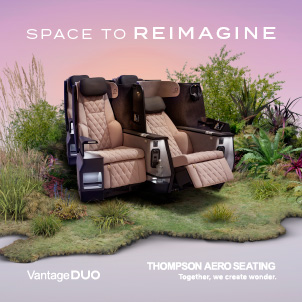 Should screening be conducted at check-in, security checkpoints, or at the gate? "The deployment of the system is completely up to the airline and its protocols, along with the airport it is operating in," said the Inflight Dublin spokeswoman. "We recommend at the check-in desk but with online check-in being the most popular, using it at security or the airline's specific gate can also be an option."
She added: "The great USP [unique selling proposition] of this system is that it is easily deployable due to its innovative technology and does not require a trained medic/professional; it is straight-forward for airline employees to operate."
In the United States, major US airlines are eager to see the Transportation Security Administration assume responsibility for temperature screening. The TSA has not yet committed to doing so, with the agency telling RGN this month: "No decision has been made regarding specific health screening measures at airports."
For the last few decades, inflight entertainment and connectivity stakeholders like Inflight Dublin have played an increasingly important role in air safety. These suppliers stand at the ready to aid their airline partners in imparting new inflight protocols to passengers that stem from the COVID-19 crisis.
"Keeping pre-flight and in-flight protocols up to date in the current climate is very important, as well as minimizing touchpoints and introducing new technologies to protect both passengers and crew," said Inflight Dublin CEO John White in a statement.
"We are happy to help make the passenger experience as safe as possible."
Related Articles: