This is an Op-Ed contribution from Tamara Bullock, founder and CEO of aerospace communications firm Altitude Strategies, and Jim Faulkner, managing director USA, Altitude Strategies. 
What will it take to convince customers and aviation staff that it is safe to take flight as we emerge from a global pandemic?
While speaking with our clients around the world – especially in the United States – we are often asked about how airports and airlines will convince people to travel again once the world starts flattening the curve of COVID-19. Fortunately, there has been some encouraging news recently from across the airline industry. Forbes reported that United Airlines "has loaded flights to Beijing, Chengdu, Hong Kong and Shanghai starting on May 4. Flights from Newark and Los Angeles to greater China are not bookable, while flights from Chicago and San Francisco are mostly open to full fare bookings. Depending on regulatory approval and demand, flights could resume even earlier." The Economist reported that some European countries are beginning to switch their economies back on while leaders face a grim trade-off between economic health and public health.
In these days of abandoned gates, parked aircraft and empty ticket counters, that is indeed  positive news. As airports think about returning customers and the wide range of employees – from aircraft mechanics to Starbucks baristas – many questions will be on the mind of industry leaders. How will social distancing impact the boarding process moving forward? How will aircraft cleaning and disinfecting affect ground operations at airports around the world? How will concessions and food service be impacted in a COVID-19 world? The International Air Transport Association, IATA, says that long-haul travel will take the longest time to recover as customers will choose to vacation as close to home as possible. It may well be a long time before airports see passengers roaming the concourses.
In spite of all the unanswered questions, the story of United reinstating some service to China is a good reminder that airports, as well as all businesses, should start planning for the return of customers, staff and concession partners. There is no time like the present to leverage some of the so called "golden rules" that we communicators practice during crisis response planning. Two important ones include focusing on empathy, especially if unavoidable furloughs are needed, as well as visibility of the C-Suite when presenting the unprecedented changes in business. This is no time for ambiguity or false hope. Maybe the word that best fits current circumstances is solidarity.
While we can all agree that IATA's predictions of losses and massive drops in commercial traffic volumes are grim, we need to plan ahead for some more hopeful news. As airports think about welcoming passengers back, it will be important to lead all communications efforts with a high degree of understanding for the health and safety concerns of travelers. Leaders throughout the aviation industry have done an excellent job of leading with compassion the past few weeks. No doubt, there will be significant changes at airports. Some possible scenarios include changes in boarding procedures because of social distancing requirements, processing health checks of arriving international customers, just like the one recently launched in Dubai, and serving food from concessions, just to name a few. Explaining the nature and rationale for all these changes will take a joint effort of airports, airlines and organizations like the Association of Airport Executives, IATA and International Civil Aviation Organization. The often used phrase "the only certain thing is change" has never been more true in our industry.
Leadership will need to pay special attention to one of the most understated but heroic groups – front-line airport and airline staff, including the government agencies employees working alongside them. Infusing C-suite visibility and communications with themes of compassion will engage the wide range of employee groups that are connected to airports. Senior leadership will need to convince their staff and contractors that management is doing everything possible to ensure their safety by constantly reminding them of that message in a variety of creative ways. Everyone from the check-in agent through the jet-bridge maintenance staff  to the business traveler flying to London will need to know that the airport has his or her safety and security top of mind.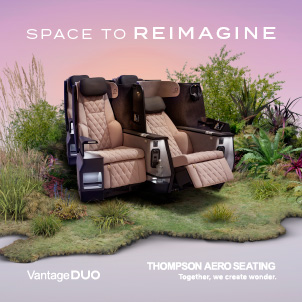 Finally, as airports and the entire airline industry prepare to open its doors again, it is imperative that communicators present information with no room for misinterpretation. This is and will continue to be a challenge during these unique times, but it should always be the primary goal. Procedures will change daily. Rumors will flourish during a time of re-opening. The information that leaders thought was true one day may need to be retracted the next day. A key rule of thumb in crisis communications is to be both transparent and informative. Always.
Many tools exist these days – from social media platforms to mobile apps to print and broadcast media – that will be vitally important to airports when they welcome people back. For example, an airport with a mobile app that has engaging content, easy layout and good functionality would allow the organization to let employees and flyers know about everything from flight status updates to terminal openings. Frequently updated apps can prove to be cost beneficial and just one of many important tools for staff and customers.
Between the two opposing opinions, one being that the travel industry will soon return to normal and the other that commercial aviation will never be the same, the truth is probably somewhere in the middle. The good news is that we will travel again. How travel will be re-shaped by the effects of  social distancing as well as the need for significant investments in health and safety on the ground and in the air remains to be seen. Leaders will need to practice a lot of patience and provide consistent and empathetic messaging as a new and uncertain future emerges for the industry. With emerging awareness about the importance of social distancing and other mitigating behaviors, the  aviation industry will soon be connecting our world again, and airports will be transporting cargo and welcoming passengers new and old onboard.
About the authors: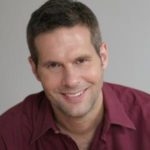 Jim Faulkner serves as managing director USA at Altitude Strategies. Faulkner brings more than 20 years of in-house marketing communications and PR experience, mainly in aviation. He managed communications strategy and content for major American and European airlines including Air France, American Airlines, Northwest Airlines. TWA and others. Through the years he has worked with amazing colleagues, partners and stakeholders across the United States. He also serves as an advocate and mentor for youth with DC-based Horton' s Kids and performs improv at Washington Improv Theater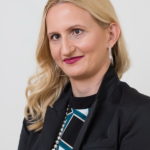 Tamara Bullock serves as founder and CEO at Altitude Strategies. Bullock is an experienced C-Suite communications and public affairs leader with a rich emergency and crisis management background in aviation and defense industries.
She crafted strategic communications and advocacy programs for major airlines, airports and OEMs in the US and around the world. Member of Women in Aviation International and AAAE.
Related Articles: