As the airline industry prepares for recovery from the coronavirus pandemic, there is an opportunity to examine digital touchpoints in the design of the inflight passenger experience and explore where the industry's innovations could better support a return to service.
We've been studying aircraft interiors ideas submitted for Crystal Cabin Awards (CCAs) which could aid recovery, including cabin cleanliness enhancements and aircraft seat design. Now let's look at the digital touchpoint that is inflight entertainment (IFE).
There have been a number of impressive innovations in this field in recent years, with airlines embracing their passengers' home content consumption habits.
JetBlue's Multi-Screen Experience, developed in cooperation with Thales, Spafax, Viasat and Astronics, allows passengers to watch films, surf the web and communicate without interruption, whether on the in-seat IFE system, their own personal electronic devices (PEDs) or both at the same time. As JetBlue wrote in its 2020 Crystal Cabin Award submission for the Multi-Screen Experience (now a finalist in the contest),
To be 'connected' means living at the intersection of productivity and entertainment at all times. The multiple screens we own and interact with throughout the day don't serve a single function – we work, watch, listen, play, and communicate, often times simultaneously.
As passengers return to the air after weeks in isolation, working from home and streaming entertainment including new movies that would usually first see a theater release, these habits will likely be magnified.
Innovations which allow passengers to use their own PEDs to enjoy entertainment directly, or to connect and control their embedded inflight entertainment system using their PEDs could prove advantageous. Passengers would have less need to touch embedded screens or use seat controllers. And many will crave a more contactless experience.
Going forward, airlines that see value in seatback IFE would be wise to double-down on the message that touchscreens have been thoroughly cleaned, as Delta Air Lines is already doing.
Airlines could also help passengers connect to inflight entertainment via Bluetooth, using their own headsets, rather than relying on audio jacks and airline-supplied earbuds. This year's CCA entires saw two interesting submissions in this category. In addition to offering damage resistance for plug-in headsets, IFPL's 3.5 mm Long Life audio jack also offers Bluetooth connectivity with high signal strength that boosts connections by proximity.
Safran, meanwhile, submitted its RAVE Bluetooth Audio solution, which qualified as a 2020 CCA finalist. It tackles signal congestion, allowing the entire aircraft to be connected at the same time, without interfering with other passengers' Bluetooth connections or with the Wi-Fi signal on board.
Not all passengers will have Bluetooth headsets on their person, but airlines could upgrade onboard sales to include these devices. Ancillaries will need to evolve during this recovery, moving away from fees and towards value-added products and services.
A retail-centric mindset applied to IFE will also support recovery, including in content delivery and sponsorship. As some airlines move away from printed magazines and newspapers, it will be more important to make digital press reader services – which can be dowloaded ahead of the flight or accessed in-flight – part of the content mix.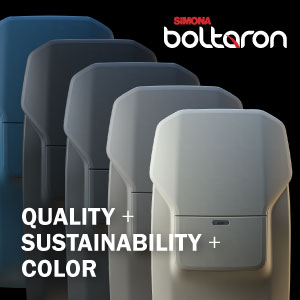 Airlines will be working on limited revenue until a full industry recovery, so they will also want to manage costs and make the most of their content investment. Analytics platforms like SpafaxIQ, submitted by Spafax and Air Canada for a CCA this year, may prove useful.
The system gives airlines a unified view of passenger engagement data across all reportable IFE and connectivity systems, including category and item performance, media and advertising performance, and cost per engagement. These types of systems can also help improve revenue, allowing airlines to make more strategic advertising partnerships that are supported by user metrics.
Immfly's 2020 CCA-shortlisted submission – the Immfly Active Remote & Dynamic IFE & Services Management system – would enable rapid content delivery and a refresh of content while also allowing airlines to gain greater insights into customer needs. IFE content, notifications, surveys, and targeted media campaigns can be deployed immediately from the office, and data on things like IFE systems performance, retail KPIs, and ad engagement can be collected in real-time on aircraft with inflight connectivity systems.
Fortunately, enough progress has been made in the IFE space during the previous decade of growth in the airline industry that there are really plenty of tools available for airlines to keep passengers engaged and entertained during the recovery years ahead.
It will take a bit of adjustment to the IFE model, focusing more on cost-savings and revenue generation, but the industry's suppliers will have solutions to offer on that front too.
Related Articles: