Collins Aerospace Systems, a unit of Raytheon Technologies, recently announced Troy Brunk has been named president, interiors, reporting to Collins Aerospace president Stephen Timm.
Brunk succeeds Dave Nieuwsma, who was recently named president, avionics, for Collins Aerospace Systems.
In his new role, Brunk leads a broad portfolio of aircraft interior systems for seating, lighting, galley, oxygen, passenger service, evacuation, de-icing, lavatory, waste and potable water for commercial and military customers around the globe.
Brunk's 27-years with Collins has included leadership roles of increasing responsibility. Most recently he served as vice president and general manager for the Communication, Navigation & Guidance Solutions portfolio for the company's Mission Systems business. In this role, Brunk oversaw a broad portfolio of military applications and solutions, ranging from communication and navigation, to actuation and guidance, and health and fuel sensing systems.
Brunk also served as vice president and general manager for Airborne Solutions, where he oversaw the avionics and flight deck solutions for military fixed-wing aircraft and helicopters.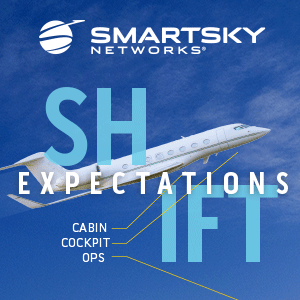 About Collins Aerospace Systems
Collins Aerospace Systems is a leader in technologically advanced and intelligent solutions for the global aerospace and defense industry. Collins Aerospace has the capabilities, comprehensive portfolio and expertise to solve customers' toughest challenges and to meet the demands of a rapidly evolving global market. With 2019 net sales of approximately $26 billion, the business has 78,000 employees across more than 300 locations globally. It is one of the four businesses that form Raytheon Technologies.
About Raytheon Technologies
Raytheon Technologies Corporation is an aerospace and defense company that provides advanced systems and services for commercial, military and government customers worldwide. It comprises four industry-leading businesses – Collins Aerospace Systems, Pratt & Whitney, Raytheon Intelligence & Space and Raytheon Missiles & Defense. Its 195,000 employees enable the company to operate at the edge of known science as they imagine and deliver solutions that push the boundaries in quantum physics, electric propulsion, directed energy, hypersonics, avionics and cybersecurity. The company, formed in 2020 through the combination of Raytheon Company and the United Technologies Corporation aerospace businesses, is headquartered in Waltham, Massachusetts.