International passengers waited up to eight hours over the weekend to enter the United States and pass through enhanced health screening in response to the coronavirus pandemic.
These long waits were predicted not last week when the US announced entry restrictions, but all the way back in 2015 when the Government Accountability Office found shortcomings in US aviation's ability to respond to a communicable disease outbreak.
The GAO recommended a national aviation preparedness plan, but it was never made. The plan fell victim to bureaucracy as three-letter agencies disagreed on who was responsible for making it.
When the GAO conducted its review five years ago, it studied the response plans at the 14 US airports most likely to have large international arrivals. Eleven of the 14 airports had disease-related information across multiple documents, and not in a single plan. As the plans are not legally required, the US government does not track them. The GAO also reviewed three unspecified US airlines carrying the most number of international passengers (this infers American, Delta and United). The GAO never saw the airlines' actual plans since they were deemed "proprietary."
The GAO also considered impacts to certain workers. There was no agreement on balancing privacy with public health awareness if a crew member became infected (an American Airlines pilot now has contacted coronavirus). GAO said that unions wanted safeguards against identifying employees while airlines said it was impractical. There are no laws protecting against airline employee identification in such a scenario, the DOT told GAO officials at the time.
The GAO found that, at best, "elements" of a national aviation plan were present in various crisis management plans at different agencies, airlines, and airports. But uncoordinated agency efforts would have been remedied, or at least reduced, under a national plan.
Years earlier, in 2007, ICAO mandated every country have such a framework. Multiple US government agencies agreed on the need for it. The problem? "That hasn't happened through two administrations. It hasn't happened and now it's a little late," US Representative Peter DeFazio, D-Oregon, said at a House Transportation hearing in early March.
Larger US efforts against the coronavirus may have been stymied by the Trump administration's decision to dismiss the National Security Council directorate that oversaw pandemic preparation. Former White House National Security Advisor John Bolton has defended that decision.
GAO report proves ominous
The GAO's report was taking stock after the Ebola outbreak, which saw passengers "funneled" through certain airports with enhanced health screening and medical facilities. Passengers over this weekend from most parts of Europe were funneled through select airports, as has been done for arrivals from China and Iran.
Funneling during the Ebola outbreak did not have "unreasonable impact" to US aviation, GAO found. But it warned:
This may not be the case if the communicable disease threat were to come from China, for example, or another region with large numbers of passengers or flights to the United States.
In contrast to the 25,000 passengers that arrived in the US from Ebola-affected countries in all of 2014, the US received on average 100,600 passengers every day from Europe in April 2019, according to DOT figures.
The GAO's concerns about funneling passengers were echoed by three of the four airports it spoke to, as well as representatives for Airports Council International. These concerns were based on a scenario of funneling passengers through 30 airports.
"Funneling all arriving international passengers to 30 airports and screening them was unrealistic due to the resource requirements it would impose on airports and delays that could ripple across the national airspace system," GAO said in 2015. It did not propose an alternative, but highlighted the basic need for inter-agency coordination: the DOT was not involved in the decision during the Ebola outbreak to funnel passengers.
In practice this weekend, there were only a dozen-odd airports receiving passengers from coronavirus-affected countries, including New York JFK, Chicago O'Hare, Seattle-Tacoma, and others as outlined in US Department of Homeland Security guidance. Screening procedures include a review of each traveler's medical history, an examination of symptoms, and instructions for self-quarantine. After the new procedures began, reports about massive crowds and hours-long waits at customs emerged from travelers at some of the designated airports.
"I am concerned that this chaos is not only adding to the public anxiety about coronavirus, but endangering public health by forcing large groups into close proximity with potentially infected individuals," wrote Senator Edward Markey in a letter to US Customers and Border Protection (CBP) and the Centers for Disease Control and Prevention (CDC). "I therefore request details about both of your agencies' enhanced screening procedures, as well as the actions you are taking mitigate and prevent the spread of this dysfunction at our airports."
The GAO report in 2015 highlighted the need for a plan to address if or how to do airport temperature screening. Methods vary, accuracy can be low, and airports were often ill-equipped. In the coronavirus outbreak, temperature screening globally has become common for inbound and outbound passengers, but GAO said there were questions if the US could legally implement exit screening.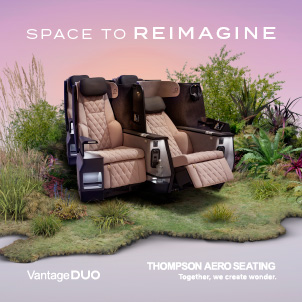 The GAO's conclusion in 2015 has proved ominous: "With the anticipated growth in international air travel, the recurring threat of communicable diseases from abroad, and the potential economic cost of disrupting air travel, it is imperative that the US aviation system is sufficiently prepared to help respond to any communicable disease threat."
The delays over the weekend will subside, if only because the volume of passengers will rapidly fall. The GAO did not consider that – or the impact of travel restrictions – because its goal was to minimize impacts to the US aviation system while making it safe during a disease outbreak.
The abrupt decrease in passengers will not see the issue go away. Health screening will likely continue once passengers resume travel. There may be future health outbreaks where human-to-human transmission is lower and passengers can continue traveling, but will need screening.
Any future incidents will hopefully be covered, at long last, by a national preparation plan.
Related Articles: