Aircraft interiors refurbishment firm AIRE says it is collaborating with Spanish leisure charter operator Wamos Air to modify and refurbish Stelia Aerospace-made business class seats on two Airbus A330s.
AIRE in 2018 enjoyed a successful collaboration to refurbish first class seats on a single Boeing 747 operated by Wamos Air, an AIRE spokesman tells Runway Girl Network. For that project, it developed a customized solution based on feedback from first class flyers and cabin design experts. The seats featured a new high-performance cushion with soft leather.
The overall 'scope of work' of the latest A330 modification project for Wamos Air required cooperation among several stakeholders, according to AIRE. And all project milestones have been endorsed in a supplemental type certificate (STC) carried by Airbus Interiors Services.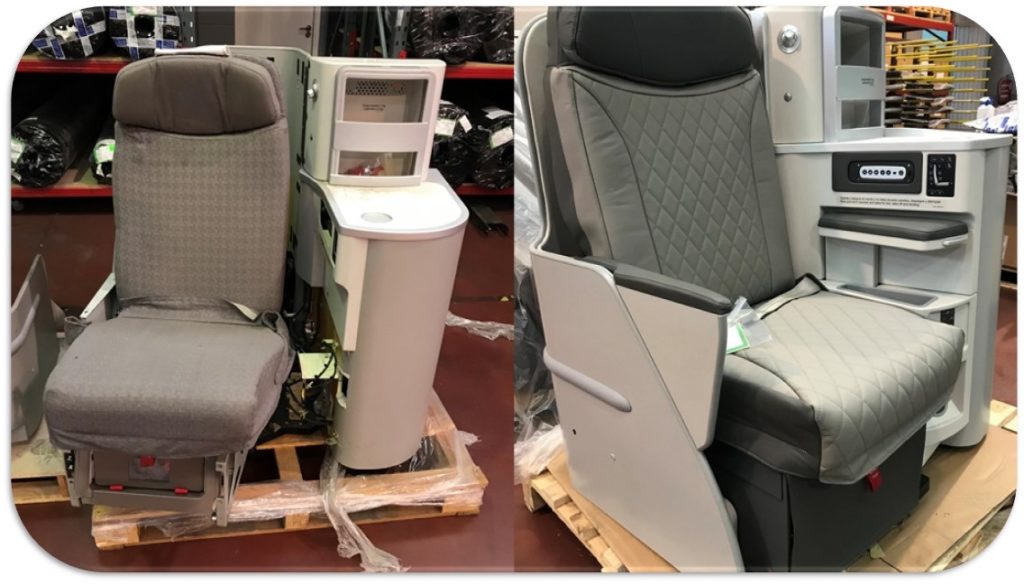 During the first stage of the project, Wamos Air defined a business class layout to accommodate the seat with a 44" pitch. This required a modification to the seat plinth (adapter plate) and centre front row monument, which was carried out by the AIRE Part 145 team, AIRE says in a statement.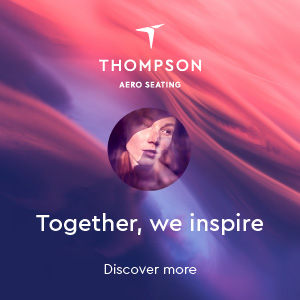 Other modifications were undertaken, including replacing the IFE system from the pre-mod Panasonic Avionics system to a new Safran RAVE IFE solution. AIRE also added a leather seat cover with diamond geometry to ensure a uniform design for the operator's fleet.
Work was performed at AIRE facilities in Madrid, ensuring timely completion. Javier Camara, production director at AIRE, says the Wamos Air project gave the company the opportunity to use all its capabilities as a design, production and maintenance organization for cabin interiors. Financial terms of the deal were not disclosed
Wamos Air has a diversified business model, offering service to sun destinations, charter operations and wet lease operations. Given the COVID-19 pandemic, Wamos Air says any passenger who has suffered a flight cancellation can make a change free-of-charge until 30 November.