Airlines have typically argued against giving economy passengers more room, reckoning passengers simply will not pay for it: having spacious seating is not a perk but a competitive disadvantage. But as airlines increasingly differentiate with punctual operations, consistent performance and better product distribution, is it time to reconsider giving passengers more room in economy?
That question was put to Delta Air Lines, which out-performs peers in the domestic US market with its higher unit revenues.
Competitors might caution about macro figures, saying they reflect different hubs and connecting traffic. But assuming passengers will pay a premium to fly Delta, would they accept an even higher fare if they knew Delta had lower load factors?
"I can't see us ever wanting to fly with empty seats," Delta president Glen Hauenstein said. He was responding during Delta's fourth quarter results briefing to an analyst's question about lowering load factors to boost unit revenue – an old question but in a changed market now more cramped than ever.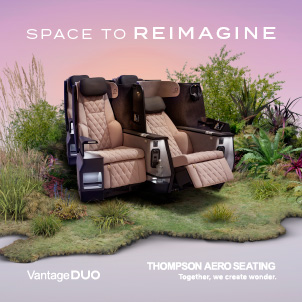 Delta ended 2019 with an approximately 87% domestic load factor. That is 18 points higher than the 69% load factor American Airlines had in 1999 when it was planning its "More Room Throughout Coach" initiative. American launched it in early 2000, taking out about two rows of seats to give more legroom. American planned to remove 6% of capacity by taking 7,200 seats out of 707 aircraft, it said at the time. 58% of economy seats would have at least 34" pitch. It failed. American started adding seats back in 2003.
It is difficult to market load factors given their inconsistency, but the point persists about monetizing empty space for a better passenger experience. That is of interest to Delta's Hauenstein.
"Let's say we invented Comfort+ in the domestic arena," he said of what Delta effectively brands extra legroom economy seats that are not a distinct premium economy cabin. "We might create more of that on existing fleets, which would take the density out." That would give Delta "more premium even than we have today." He noted that adoption and demand would have to build over time before Delta makes any changes.
There are other ways to monetize inevitably empty seats while improving the passenger experience for some. If a flight is predicted to have empty seats, passengers may be given the option to purchase a blocked seat next to them, as offered by IT vendor Optiontown.
Airlines may automatically block seats next to certain high-status frequent flyers. It can be an unofficial benefit but passengers catch on. Qantas frequent flyers refer to an accompanied block seat as a "platinum shadow".
Delta's focus on having a premium advantage and even one day expanding Comfort+ prompted another question: does Basic Economy become not only incongruous but dilutive to Delta's brand? Hauenstein does not think so. Basic Economy is here to stay as a gateway to have passengers move up the yield curve.
"That's the entry point and once they see the quality of service," Hauenstein said, "they stay with us throughout their entire life cycle and that's an important product for us to continue to maintain."
American Airlines may provide the density-for-revenue experiment the industry is looking for. American and Delta's 737-800s both had 160 seats, 16 in first/business and 144 in economy. American's latest Project Oasis retrofit will add two rows to economy to boost seats to 156 and overall seating to 172. It is Delta which, copyright issues aside, could claim "More Room Throughout Coach".
Related Articles: