There's no shortage of small, niche carriers out there – airlines that fly a handful of routes with a handful of airplanes, sometimes on only a handful of days per week.
Then there's Air Antwerp. The Belgian airline not only serves just a single route, connecting the port city of Antwerp and London City Airport, it also has only one aircraft in its entire fleet: a single Fokker 50 turboprop.
During a recent trip to Europe, there was no question about it: I had to fly it.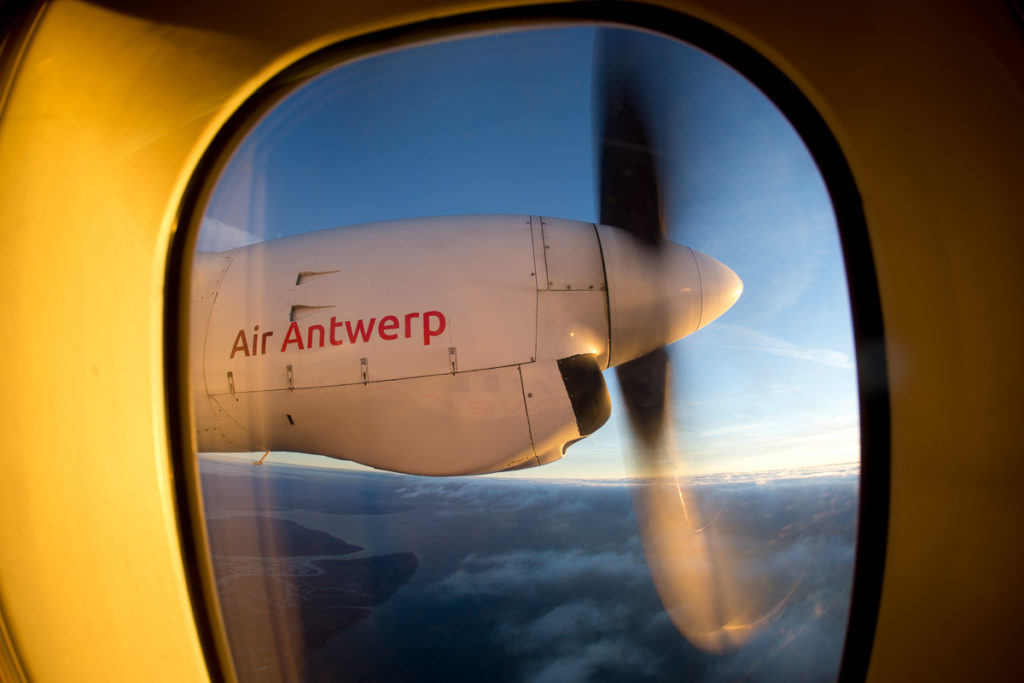 I purchased a one-way basic economy ticket on the airline's website for €114. Refundable and flexible tickets are available for ~€60 more, the only difference between the two fare buckets. Both include hand and checked baggage, making "basic" a misnomer to me.
One can also purchase tickets via KLM.com, with whom Air Antwerp has a codeshare agreement. Fares are often substantially cheaper via KLM, something I wish I had known at the time.
Several months later, the appointed time arrived. I walked to the London City Airport from a nearby hotel in the cold, pre-dawn air. The check-in area of the close-in airfield was packed to the gills with fliers headed out on early morning flights across Europe. Except for the Air Antwerp desk, which was empty.
A friendly agent processed my ticket, and sent me on my way through a fairly efficient security line. Watching the little Fokker land on the runway and pull into the gate shortly thereafter was exciting: the plane looks and sounds so different from anything else on the ramp. From what I can tell, it is the only passenger F50 left in regularly scheduled service today.
Boarding began on time, split into two sections: front of the plane, and back of the plane. London City doesn't have jetbridges, instead sending passengers down a flight of stairs and on a walk onto the tarmac. The forward door of the F50 also functions as a set of stairs, and all 15 of us quickly climbed aboard and settled in.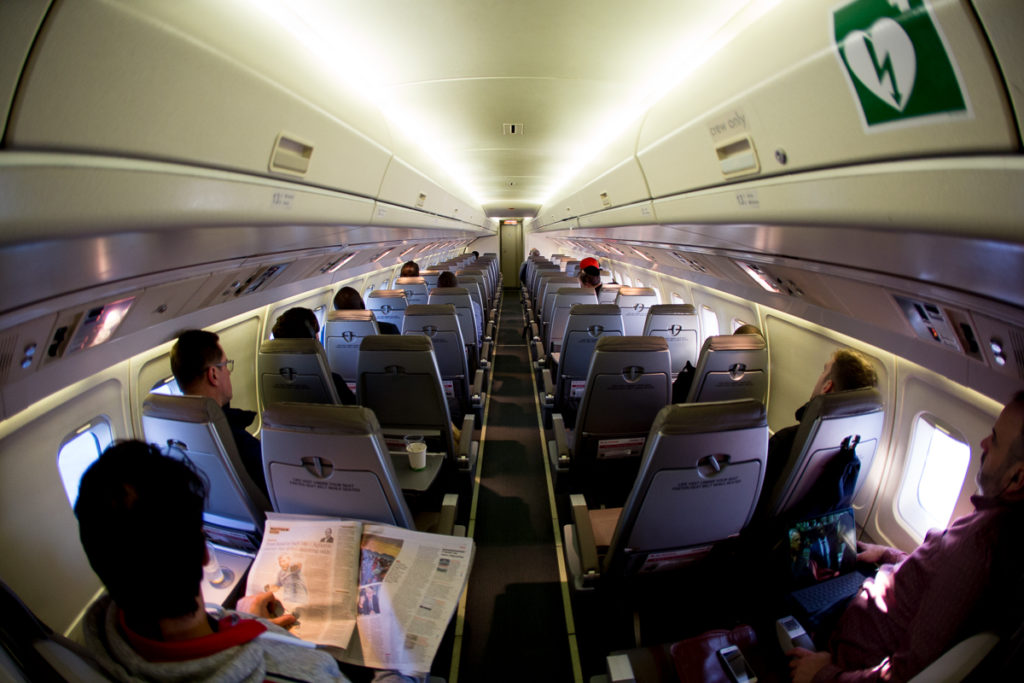 The airplane seats 52 in an all-economy configuration. Today's load was, as mentioned, well under that. I settled into seat 2A, my American-sized roller bag barely squeezing into the tight overhead bins. Built in 1989, and quite possibly not seriously updated since, the overhead panel had a delightfully retro feel – from the large filtered light to the 1980s graphic design on the buttons to the massive air vent. I rather liked it.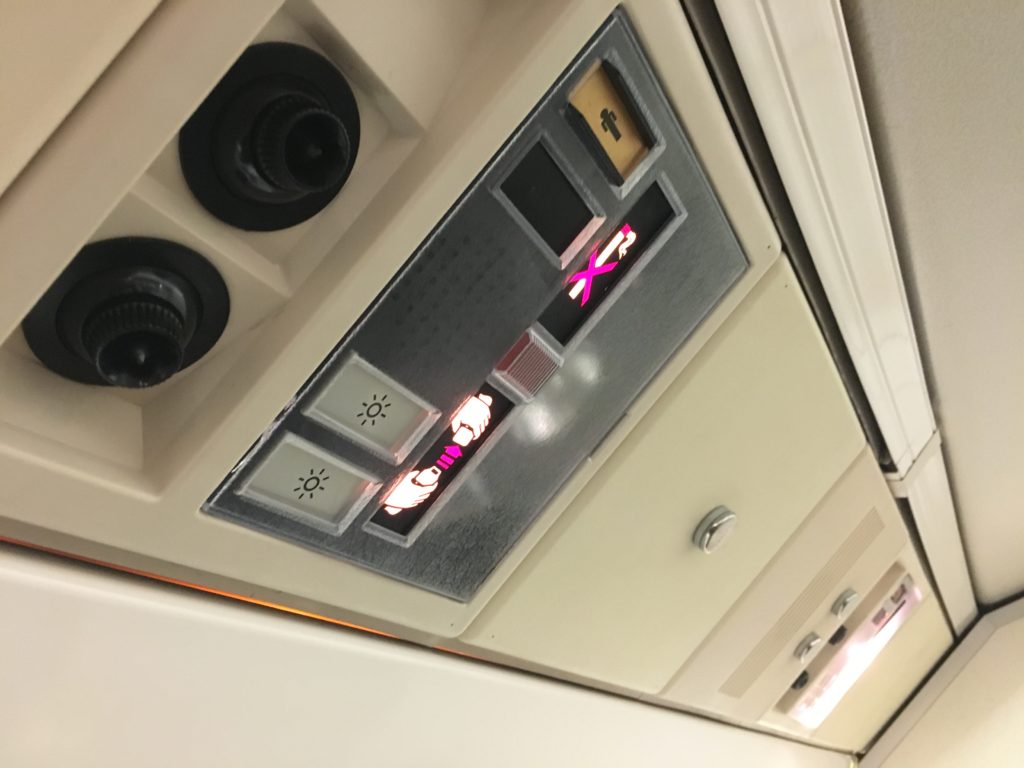 The seats recline with the touch of an odd button on the armrest. It functioned like a cradle, with the entire seat rolling back a smidge. Mine was broken, though the empty seat next to me wasn't. The airline doesn't publish pitch anywhere, but I'd guess somewhere around 30-31 inches. Each seat has a fold-down tray table.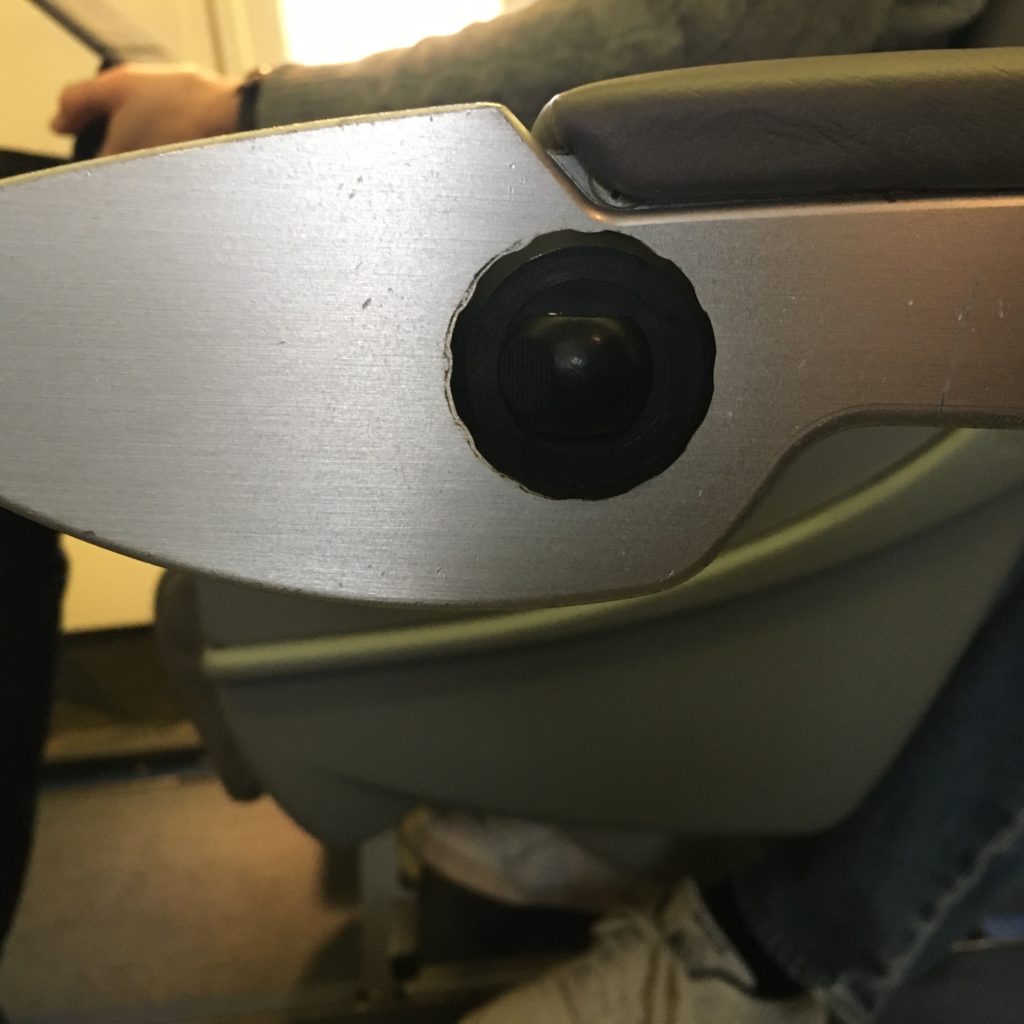 The rest of the airplane is utilitarian. Lavatory up front, small galley with flight attendant jumpseat in the rear. You get what you see.
Departures from London City are super fun; the short runways combined with noise requirements overflying downtown London require powerful, full throttle takeoffs. The Fokker 50 didn't have a problem getting up quick, and not long afterward a rightward turn displayed early morning London in its full glory.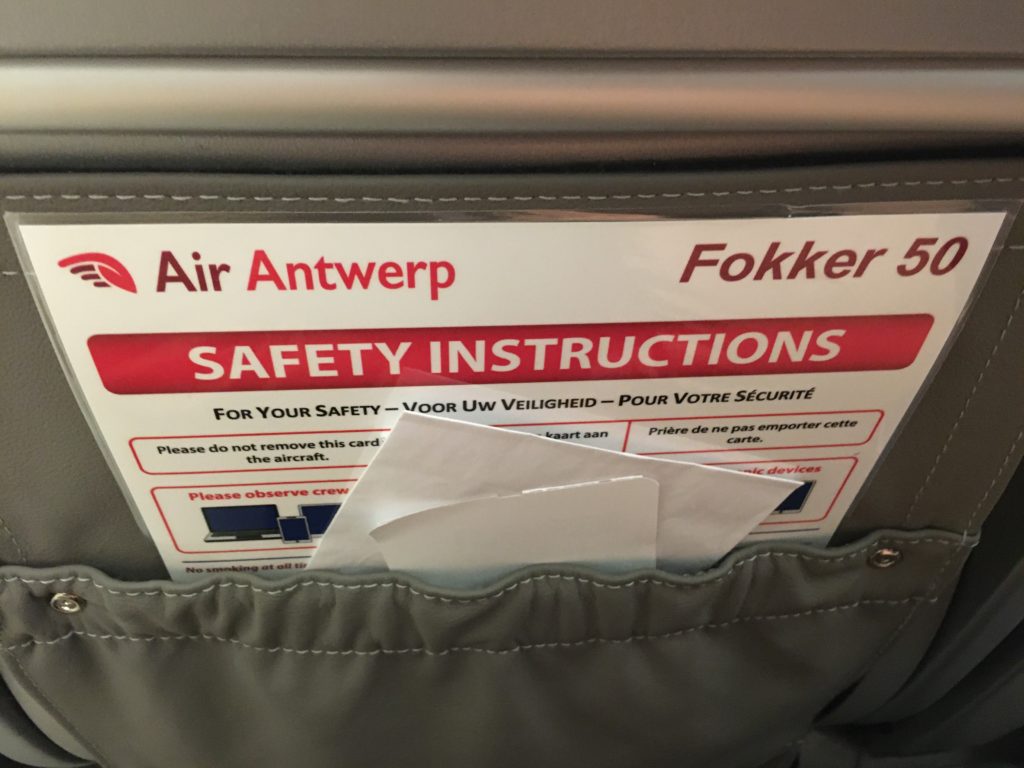 Ten minutes into the flight the lone cabin crew member came through with a drink cart offering snacks and beverages. I got a full can of apple juice, a package of cute airplane crackers, and a short bread biscuit.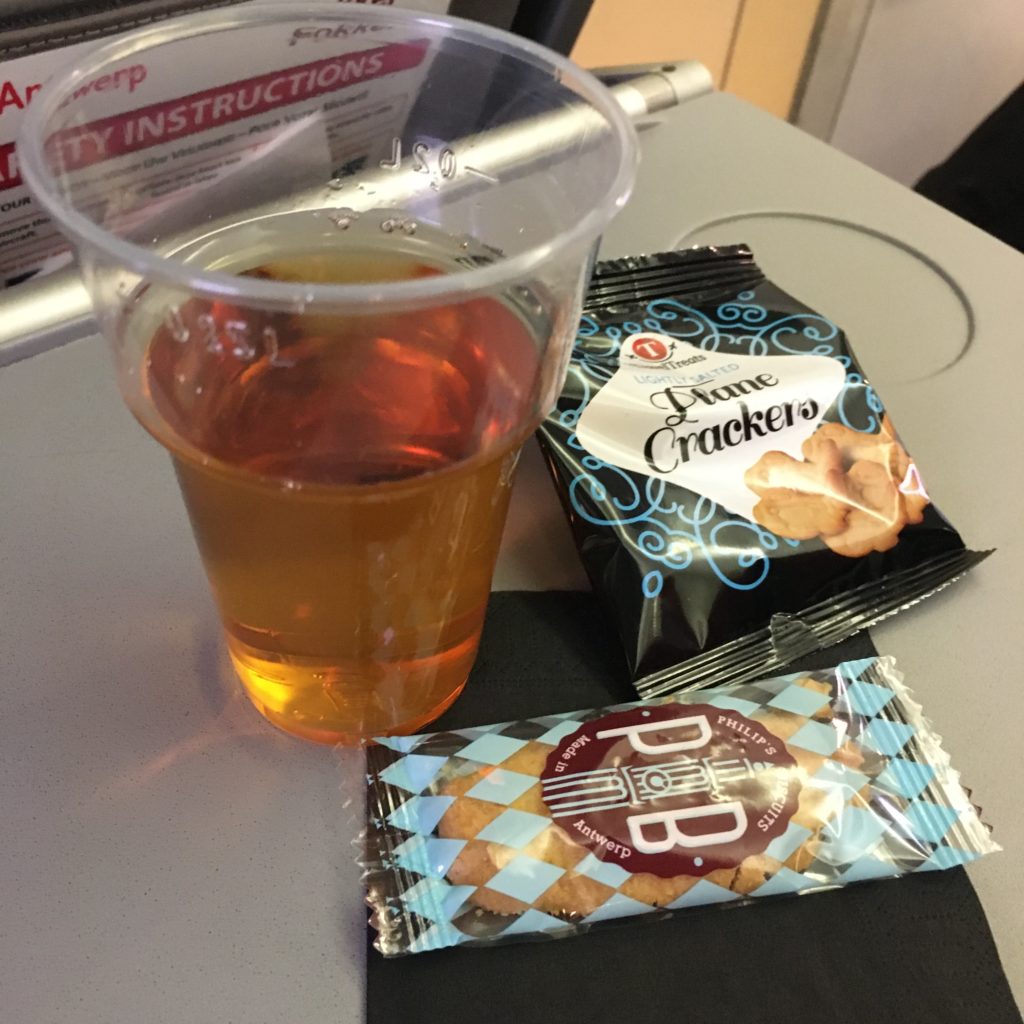 You probably could have guessed it, but there is no WiFi; no power. The inflight entertainment is limited to the view out the window, which, thanks to the low cruising altitude, is plenty enjoyable.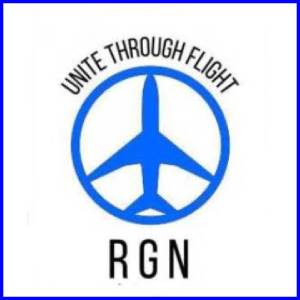 The flight landed early in a foggy Antwerp International Airport. I stuck around to snap a few pics and wound up chatting with the pilots, who clearly love their job. We chatted so long that security had assumed the airplane was empty, and was surprised to see one last straggler pop out and start wandering across the otherwise empty ramp.
There was no line at immigration, and if I had checked a bag it would have beaten me to the belt. The crew passed me on the way out of the terminal, waving goodbye and exchanging one more round of pleasantries.
Commuter routes on commuter airplanes on commuter airlines are not generally known for their service. Yet everything about Air Antwerp bucked that trend. The flight crews were so friendly and personable, both airports were easy to use, free checked bags, adorable little airplane crackers?! It was all so wonderfully quaint.
Unfortunately, quaint doesn't keep the lights on. A handful of friends have also flown the route in recent months, each reporting loads well under 50%. If that trend holds across each of its flights, its future might be in question.
But I'm pulling for 'em.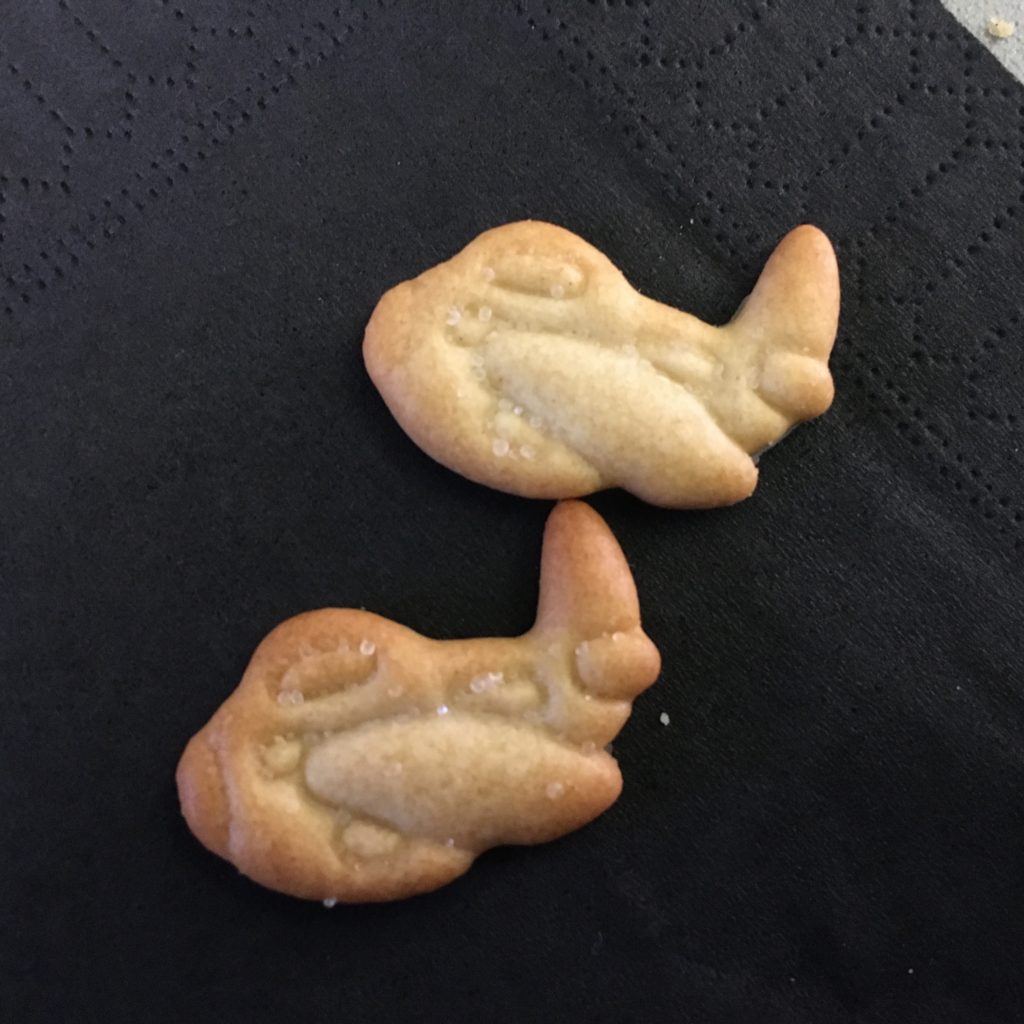 All images are credited to the author, Jeremy Dwyer-Lindgren
Related Articles: