While airlines in North America have found a way to bolster their profitability by offering a distinct domestic first class product, European carriers continue to cling to the Eurobusiness service model.
This #PaxEx strategy was reconfirmed most recently by Air France, with the announcement that its new domestic business class will deliver a number of enhancements to customers, but keep the same basic economy seats. The main driver for this decision, the airline explains, is the need to have capacity flexibility to fit demand.
Air France's new business class product benefits from aesthetic changes, including blue cushions embellished with a red headrest cover. It is separated from the main cabin by a mobile curtain.
As is tradition on Eurobusiness, the middle seat on the seat triple is left empty, giving business class passengers extra room.
Air France's service for business class passengers is where the product is more differentiated. Passengers get SkyPriority access at the airport, access to lounges, priority boarding and disembarkation, and priority baggage delivery on arrival. The airline is also offering passengers an allowance for up to two pieces of checked luggage (32kg each), two carryon bags, and a "cabin accessory" (up to 18kg). Business class passengers can also pick their seat in the cabin at the time of booking.
On board, they will be served both a savory snack and a sweet snack as well as a selection of beverages, including wines and Champagnes from the Air France business class wine cellar.
But while the airline sees a benefit to offering continuity of the premium experience for those passengers connecting domestically from long-haul service, it does not perceive sufficient market demand to justify a different business class seat and separate cabin.
"On its domestic network, Air France already offers cabin separation thanks to a mobile curtain as part of its business offer," airline spokesperson Cédric Landais tells Runway Girl Network. "This enables the airline to adapt the number of seats available and thus adapt its offer to demand. On [the] Airbus 320 family, if the seat is indeed identical, many attentions are reserved for business customers." The attentions referenced by Landais are the aforementioned differentiated service and inflight snack and beverage package
The same capacity-driven considerations apply to Air France's flights within the continent. "On medium-haul flights in the Air France network, the business offer is also adapted to the length of the flight, thanks in particular to a generous catering offer," says Landais. "As on the domestic network, everyone has more space in the cabin thanks to the guarantee of a seat left free in the middle and more privacy thanks to a mobile curtain. Air France has no plans to change seats in the business cabin at this stage. This is in particular to be able to adapt its seat offer to demand, while guaranteeing optimum cabin space for each of its customers."
One missed opportunity – though perhaps reflective of the expense of offering the service – is that Air France does not offer a discounted pass on inflight connectivity for business class tickets. The new Air France Connect, powered by Global Eagle's Ku-band satellite service on medium-haul aircraft (and by Gogo 2Ku on long-haul), will be available across the Air France fleet by the end of this year. It supports a free "message" pass option that is available to all passengers, and separate paid passes for higher-bandwidth Internet functionality.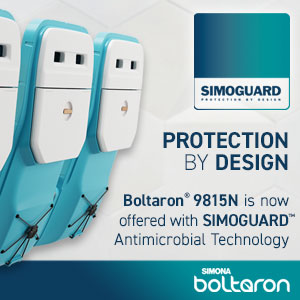 The empty middle Eurobusiness concept has taken a strong hold in Europe. In purely practical terms, this approach has the advantage of requiring fewer aircraft interiors parts in inventory, and simplifying maintenance. But sometimes customers don't know what they might want until it's offered to them. Could a European carrier persuade passengers to pay more for a completely separate cabin?
North American operators have profited from offering a clearly differentiated premium experience – even low-cost hybrids like JetBlue have benefited – but it is a different marketplace, and consumers have a different set of values.
Given today's political climate in Europe, it might be difficult for airlines to persuade consumers that a differentiated business class is the environmentally responsible option, though the carbon footprint might not be significantly different than flying an empty seat.
Corporate travelers might also have greater difficulty gaining approval for this more significant upgrade, particularly on shorter flights. Moving away from the tried-and-true Eurobusiness product would require a certain level of intrepidness from any European airline that chose to do so.
Related Articles: