Like a breath of fresh air David Neeleman's new airline start-up wants to breeze into your air travel life and make it easier, while maintaining a flexible approach to configuring its Airbus A220-300s, which could give the low-cost carrier a competitive advantage.
Formerly monikered Moxy, the newly named Breeze Airways has applied for its airline operating certificate with the US Federal Aviation Administration and Department of Transportation, and hopes to be flying by the end of 2020.
Breeze will initially operate all-economy Embraer 195 aircraft on lease from Brazilian carrier Azul, which Neeleman also founded. But beginning in 2021, Breeze will start taking delivery of the first of a 60-strong A220-300 order, and with it the possibility of offering a dual-class configuration on some aircraft.
The A220 is being positioned as ideally suited for nonstop flights between mid-size markets, while the E195s can connect smaller markets cost-effectively.
Speaking to Runway Girl Network this morning, Neeleman said the 2-2 layout of the E195 and the extra-wide economy class seats on the 2-3-configured A220 (18.5 inches to 19 inches wide) played a pivotal role in his decision to adopt these aircraft types for Breeze.
"When I picked the A320 at JetBlue, having the wider cabin and extra inch in the seat was one of the major reasons we did it. The reason I picked the E190 at JetBlue was 2-2 seating and it's very comfortable," said the serial airline entrepreneur, who founded JetBlue in 1998.
In addition to the wider seats of the A220, Neeleman was impressed with the twinjet's larger windows, the range capability of the aircraft and "what we could do with the cabin".
The A220's flexibility, he said, will enable Breeze to swap out first class seats depending on demand. "The configuration on the A220 is flexible. We can do 145 coach seats with extra legroom in the front or take out seats before the exit and put in 36 first class seats if we want to," he told RGN.
Intriguingly, a couple of years after launch, Breeze is looking to introduce a JetBlue Mint-type lie-flat product, which would enable the carrier to offer 21 first class seats before the over-wing exits, said Neeleman. It is working with a top aircraft seatmaker to develop the modular premium seating concept.
"We want to move seats around" depending on capacity needs, he explained, noting that he is "not doing it for the sake of doing it". He sees a "real market need" and feels he's in a position to do what others "can't or won't do".
Like Mint, he said, the overhead bins will be the same throughout the aircraft, and the passenger service units up front will "all be in coach configuration" so when it's time to swap seats, nothing above the passenger will need to be done.
Because Breeze is going all-wireless for entertainment and connectivity, it won't be encumbered by wired systems when it's time to add or remove seats. "The wires are usually the biggest problem," suggested Neeleman.
"So you pull it up, and slot it in, put in different seat tracks."
He admitted he still has to "figure out the power". The carrier might have a "plug-in power solution" or "wireless power". Breeze's inflight Internet and wireless entertainment provider has not yet been announced.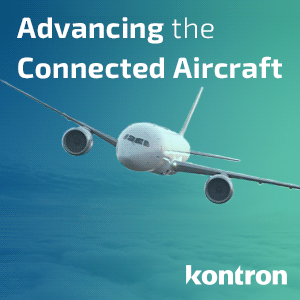 While it is Neeleman's preference to offer dual-class service on at least some A220s, he said Breeze might need to fly some all-economy A220s on routes in very beginning and "maybe to get ETOPS to fly long-hauls" over the ocean.
The E195s will have 118 or 122 slimline seats "and if we go to 122, it's one more row in the back" and the carrier will offer extra legroom seats up front for those who want to pay a bit extra. He believes these configurations are perfect for his planned E195 missions under two hours in length. Noting that fuel is "an important component", Neeleman said the "sweet spot for that aircraft is under two hours".
Breeze will have different fare classes. "If you want to buy basic [economy], there will be more add-ons. If you want to buy full fares, then you can upgrade. We have a lot of flexibility. I think change fees have gotten out of hand, and are revenue negative, so the airline ends up making less money." As such, Breeze is eager to make flight changes and real-time upgrades easy via an app.
To streamline the certification process, Breeze is working with many of the same people who handled JetBlue's certification. It submitted its DOT air carrier fitness application today.
Breeze is Neeleman's fifth airline start-up after his four successful new entrants Morris Air, WestJet, JetBlue and Azul. Like Azul, which introduced air service to destinations throughout Brazil that previously had none, Breeze's initial markets will be mid-sized US city pairs that currently have no nonstop service. The airline said in a statement that it plans to connect these cities with "low-fare, high-quality nonstop flights, with new consumer technology innovations, improving the flying experience while saving travelers both time and money".
As to why Neeleman continues to hug close to a blue palette for his airlines, Neeleman quipped to RGN that, given his legacy of adopting blue hues, he can't let it go. The colors and logo are blue "because it fits with aviation".
Related Articles: