When Safran Seats (formerly Zodiac) in 2017 revealed that its new Z400 economy class seat was "the first out of the gate" to be selected for the Boeing 777X by an airline customer, company executives touted the seat's improved living space for passengers. Two years later, at the Aircraft Interiors Expo in Hamburg, it was clear that the Z400 seat had evolved to offer more comfort options, including key features aimed at facilitating sleep in coach.
The Z400 product evolution makes sense, not just because passengers value sleep on longhaul flights but because Boeing has vowed to ensure the 777X interior – in 10-abreast configuration – will be more comfortable than the 777-300ER in 10-abreast.
"Comfort in general on this seat is key. When you fly 10 hours, that is really what passengers are asking for; that is what airlines are trying to answer," Safran Seats VP marketing Jean-Christophe Gaudeau told Runway Girl Network.
"Comfort-wise," he said, the new design "is taller than the initial one. It brings further comfort for the taller passenger." Moreover, the six-way headrest system, which is standard on the Z400, offers an increased sliding range. It can move up three inches and down two inches, the latter "mostly to address the smaller passengers, when you have kids, for instance".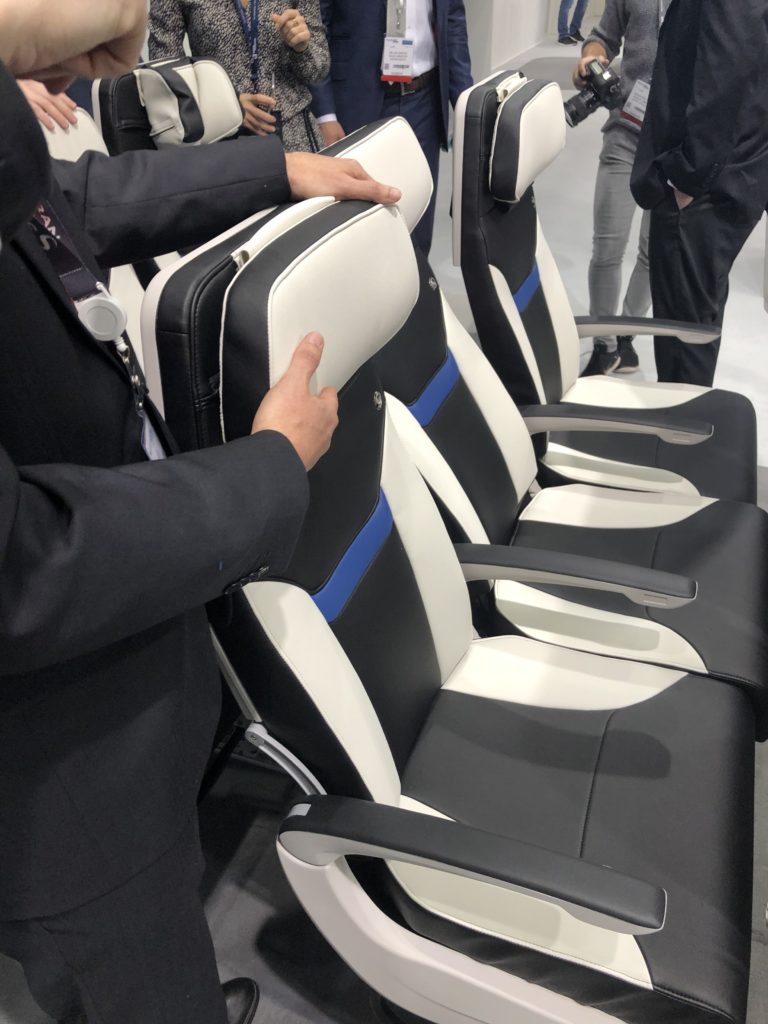 With the Z400, Safran Seats also considered passengers' penchant for micro-nesting, offering several bi-fold tray table solutions, as well as seatback straps to secure electronic devices, glasses and other personal items.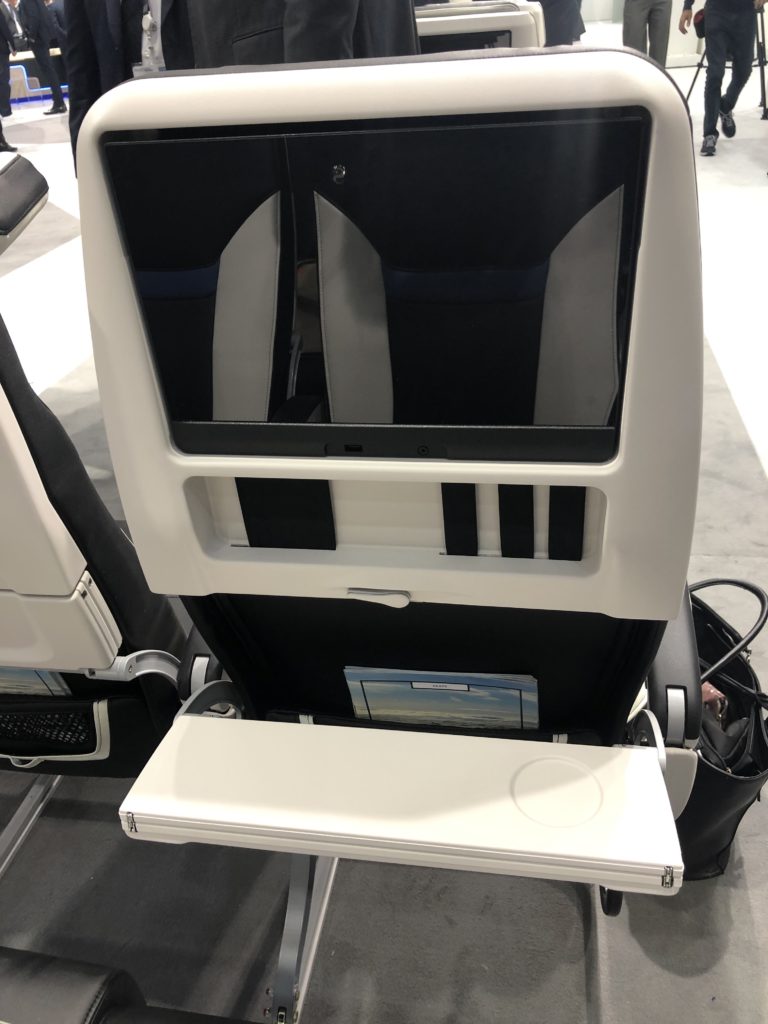 So, is this the iteration we should expect to see when the 777X enters into service (now planned for 2021) with the Z400's as-yet-undisclosed launch airline?
"It's going to be close to it," said Gaudeau in reference to the general cluster of Z400 seats on Safran Seats' stand. "Though, given the customer, its size, it's a pretty specific version of the seat that they wanted. But at the same time, it shares all the core elements that make the strength of the product – its very efficient base frame, its low weight starting point. So, all of those are common. Then of course in the detailed definition, there are a couple of differences in between what is shown here."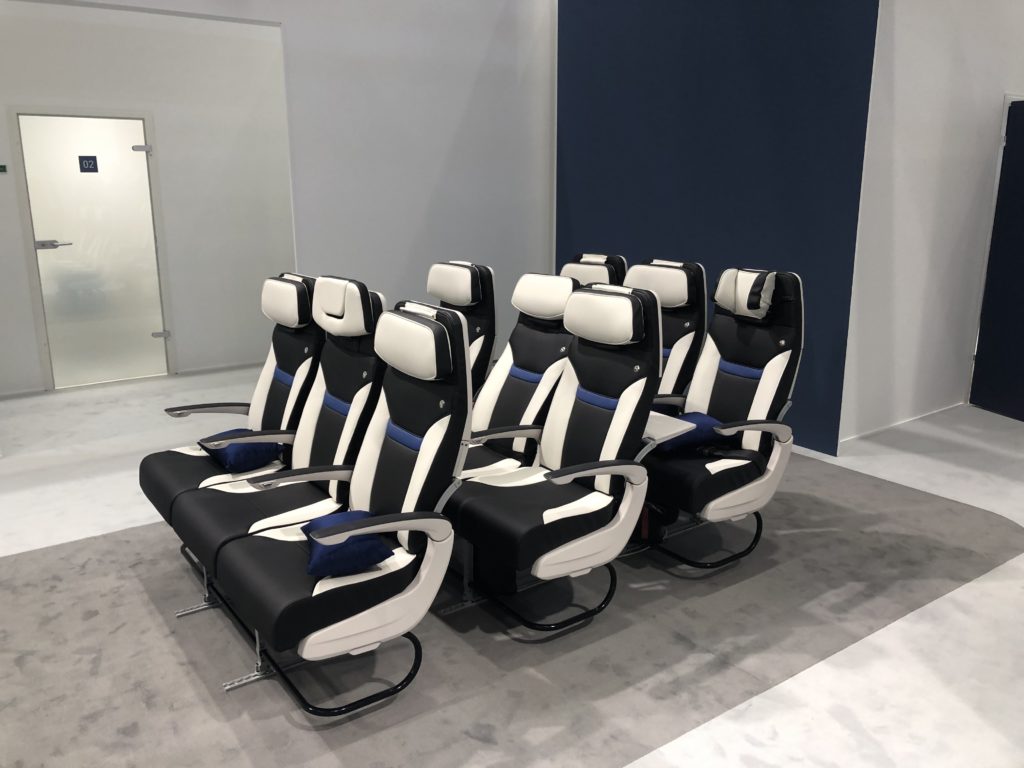 Airlines can select other Z400 comfort features on offer, including the option to elevate economy passengers' legs with either a conventional footrest or a foot net solution.
Gaudeau explained:
A lot of airlines in recent years took away the foot bars. I'm convinced that this will come back. Maybe not for the full cabin, but you know as a couple of rows, where people will buy for a couple of euros extra, to get the foot bars. Because it's true that the foot bars, depending on how tall you are, for some people they are useless. For some others, when they don't have it, it's really missing. So, I'm convinced that this will come back, but in the way airlines are now thinking about unbundling the offer .

Take a seating map when you check in, and look at all those seats where you pay extra to get that specific seat. That's just the beginning of the story.
In time, a "pillow headrest" will be offerable to airlines. Noting that passengers regularly bring inflatable travel pillows on board to sleep, Gaudeau said Safran Seats set about to design something similar for the Z400, tucking it discreetly into the headrest, as shown in the middle seat below.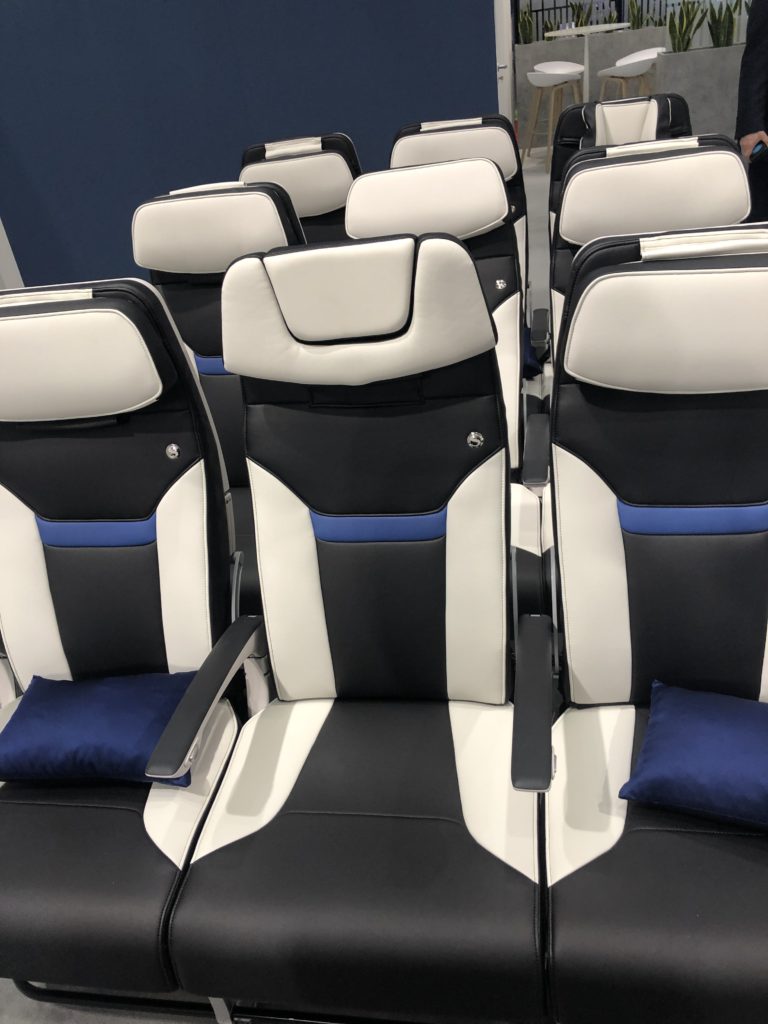 A prototype of the design was on display at the Aircraft Interiors Expo, but Gaudeau said further tweaks would be made to ensure the neck support can go higher for taller passengers. This would have benefitted your 6ft tall author at the time.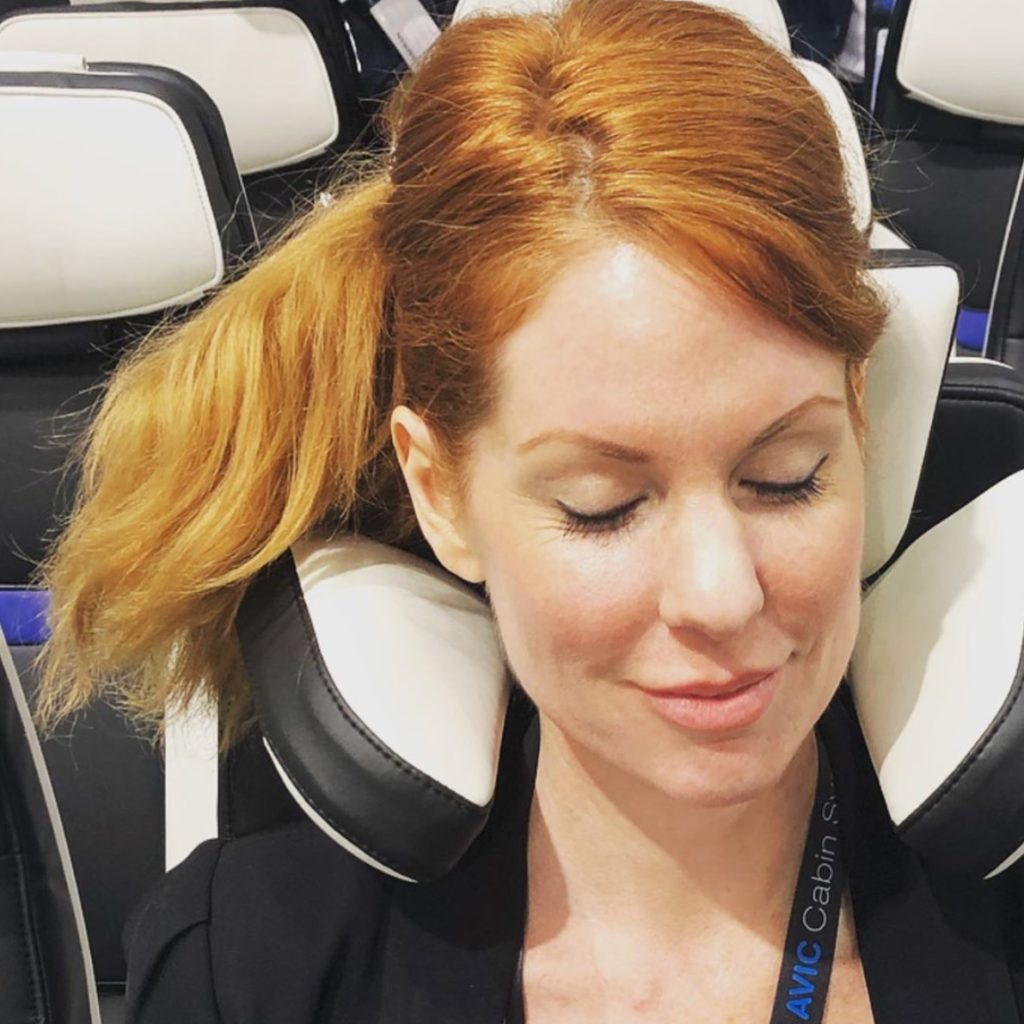 On the inflight entertainment front, the RAVE embedded IFE system offered by Safran Seats' sister Safran Passenger Solutions (formerly Zodiac Inflight Innovations) is offerable on the 777X and other types. That puts Safran in the unique position of being able to bundle the integrated IFE/seat and offer it in a complete package to airlines.
Some carriers are "very happy to have a bundled solution", confirmed Gaudeau, but some don't want to be confined to one single IFE vendor solution. "It really depends on the airlines. I wouldn't tell [you] that there is one scheme driving the others."
However, Safran is able to offer a more economical proposition to airlines that take both the seat and IFE. "That's what we're striving for, yes."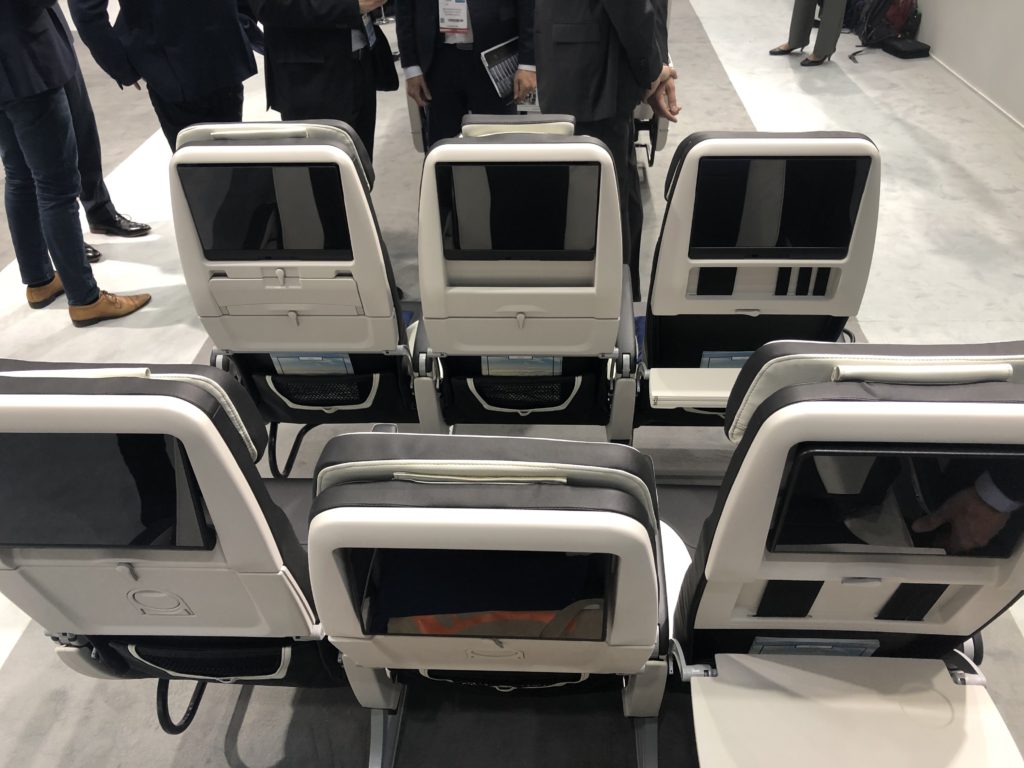 Safran Seats also studied extended seat bottoms for the Z400, and even conducted a couple of tests with airlines. But whenever you introduce more moveable parts to an economy class seat, you must consider maintenance. That's among the reasons why airlines often eschew more elaborate seat designs.
"That's the trick in that it's always a tradeoff between the complexity [of] whatever you provide … the weight it comes with and the additional benefit. Sometimes it also depends on the airlines; some value one more than the other," said Gaudeau. "So the game we're playing, yes we have to bring those comfort items, but have to do it very smartly, weight- and simplicity-wise."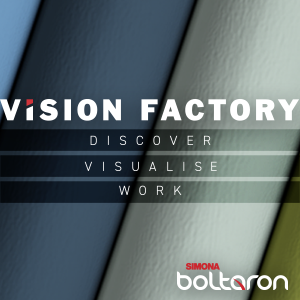 Regarding seat width, the Z400 measures in at an exact 17.4 inches, which is precisely the seat width that Boeing said it would be able to offer customers selecting 10-abreast 777X configurations. For comparison, seat width on the current-generation, 10-abreast 777 is roughly 17.2 inches. (Every centimeter counts.)
"The longer the flight, the more expectations come from the passengers, and we're actually looking at those super longhaul flights now … and we're looking at even going one step further," said Gaudeau in reference to the company's seat comfort work for ultra-longhaul flights.
Though entry-into-service of the 777X is delayed until 2021 due to engine and other issues, passengers have reason to hope that the widebody aircraft will boast passenger-pleasing attributes, including seat comfort features that aid rest and sleep.
Related Articles: