All Nippon Airways' collaboration with internationally renowned architect and designer Kengo Kuma extends beyond is aircraft interiors to the carrier's lounges, including the most recent addition – a state-of-the-art new lounge in Tokyo Narita International Airport (NRT) which will open on 29 March.
Kuma, who played a pivotal role in developing ANA's "The Suite" first class suite and much-lauded "The Room" business class seat, also previously supervised the renovation of ANA's domestic lounges at Chitose, Itami, Fukuoka and Okinawa Airports.
The design concept for the ANA lounges is "Ichigo ichie" described as "treasure every encounter as if it were once in a lifetime". To achieve this goal, Kuma created carefully considered purposeful spaces that allow for chance encounters, opportunities to make new friends, while ensuring relaxation, productivity and enough room for contemplation.
"We have designed the lounges with an immersive, engaging atmosphere so that whether one is staying for a few minutes or a few hours they will be able to relax and enjoy their surroundings," Kuma said of the domestic lounges when they were announced. "I aim to subtly incorporate unique local characteristics from each region into each of these lounges, to add to their individual distinctiveness as works of art."
The lounges reflect Japanese hospitality, offering comfort and luxury in quality materials with simple lines, neither crowding nor overwhelming. The new Narita lounge, like the domestic lounges, features a traditional "Yamato-kabe" wood wall made of walnut trees, creating a bright, warm, open and relaxing atmosphere.
The notion that less is more also marked Kuma's design of ANA's new aircraft interiors, first introduced on the 777-300ER route from London to Tokyo Narita and now flying to New York.
"The design process is just as much about what we decided to include as what we decided to omit," said Kuma of the cabin interiors project. "My work is about understanding how space is used and creating the most comfortable conditions in any environment."
It is also marked by the use of fine natural materials, within the certification restrictions of aircraft cabins.
"Building on the Omotenashi philosophy of Japanese hospitality, every aspect of the new cabin designs — including the redesigned galleys and entranceways — is built around wholeheartedly looking after guests," explains Ian Dryburgh, founder and CEO at Acumen Design Associates, which worked with Kengo Kuma on the design of the new ANA brand experience.
"ANA is renowned for its impeccable service and when they first approached us to create a new brand experience, we knew we wanted to break the mould and design an interior that showcased the true 'Inspiration of Japan'. Working alongside Kengo Kuma we've been able to achieve that vision."
The Suite is inspired by luxury Japanese hotels and offers the passenger a well-appointed room on board which transforms itself to the needs of the traveler at different stages of the journey. It offers privacy doors, a movable partition which allows two passengers to pair their seats, a 43-inch 4K IFE monitor, and access to power – all beautifully framed in dark wood finishes.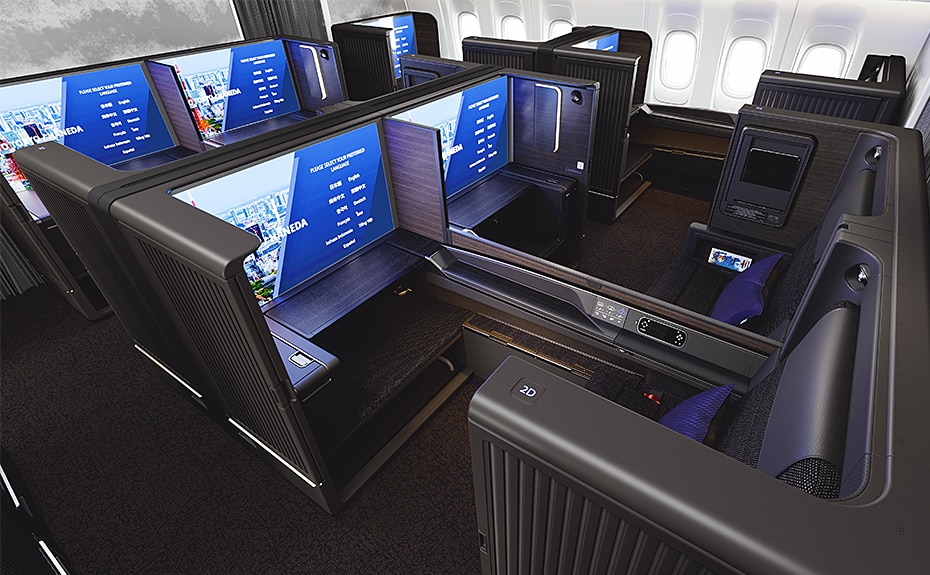 The Room marks the introduction of the Safran Fusio seat to service, as inspired by Japanese living spaces.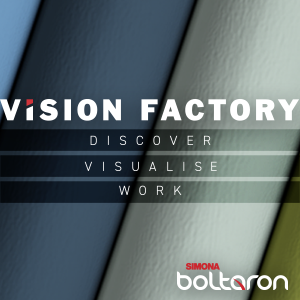 Here, Kuma wanted to create a "home away from home", using a combination of wood finishes in rosewood, light Japanese ash and dark Japanese ash.
The lavatory design on the 777 also features a heavy use of natural, organic effect materials inspired by Kengo Kuma. The first class lavatories feature a decorative dark rosewood laminate for the sink cabinet. In business class, it is a light Japanese ash laminate. All the lavatories have a specially designed non-textile flooring pattern which represents Vals stone tiles.
The new look and feel of the entryways on the 777 also reflects Kengo Kuma's architectural approach and echoes the design of the new lounges by incorporating natural colors and materials. These include wood and basalt slate stone, with back-lit panels that resemble traditional Japanese hand-made paper—known as 'washi'.
Related Articles: