ATPCO and Sirena Travel, the leading distribution system provider in Russia, announced the GDS has signed a multi-year deal for ATPCO's retailing content. With this deal, Sirena Travel is now a subscriber to ATPCO's Routehappy Rich Content. The agreement will considerably expand the reach of rich content throughout Russia and Eurasia.
Sirena Travel is integrating all three Routehappy Rich Content types: Amenities, Universal Ticket Attributes (UTAs), and Universal Product Attributes (UPAs). The GDS plans to first integrate Amenities into its e-commerce platform Mixvel to modernize and enhance its flight shopping display. Thereafter, Sirena Travel will implement UTAs and UPAs into the booking platform and will work closely with ATPCO's Retailing team to evolve the user experience.
Sirena joins a growing list of GDSs innovating their flight shopping displays so travelers can see more than just price and schedule. This deal comes on the heels of ATPCO's announcements last year with TravelSky, Amadeus, and Sabre, and an earlier deal with Japanese GDS Infini.
Amenities provide at-a-glance information about flight features, while UTAs provide easy-to-understand benefits and restrictions, like cancellation, refundability, and boarding priority by fare. UPAs provide relevant media to describe an airline's product and services by aircraft type, cabin, time of day, and more.
Sirena Travel is one of the first channels in Russia to integrate Routehappy Rich Content, with the deal bringing more descriptive and visual information to even more travelers and agents around the world. Sirena is urging more Russian and Asian carriers to partner with ATPCO in the creation and distribution of rich content so Sirena can consume their Amenities, UTA, and UPA content and get it in front of more passengers.
"Modern flight shopping is now ready for the spotlight in Russia," said Innokentiy Baskakov, Deputy Director of Product Development at Sirena Travel. "Sirena Travel is always looking for innovative solutions that solve problems. ATPCO's Retailing Solutions and Routehappy Rich Content give us easy API access in multiple languages to information that matters to agents and flight shoppers. The new era of retailing in Russia is now here."
"We're starting 2020 with a strong message—this is the year rich content achieves global acceptance. With the Sirena Travel deal, ATPCO is getting closer to having every corner of the globe covered. It's very encouraging to see that nearly every major GDS is now accessing our retailing content, along with many other channels and airlines," said Chris Phillips, Head of Global Accounts at ATPCO. "Consumer expectations aren't shifting – they have shifted, and comprehensive product information is now an expectation. Russian travel agents and consumers can now experience a better shopping experience because of Sirena Travel."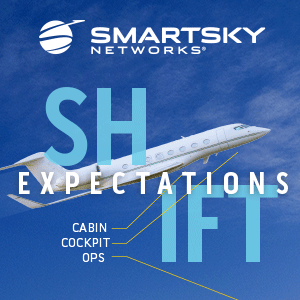 About ATPCO 
ATPCO is the world's leading provider of pricing and retailing content, tools, and services to airlines, global distribution systems, travel agencies, and technology companies. With a focus on driving innovation, reducing complexity, and delivering network economics to the entire distribution ecosystem, ATPCO continues to develop new standards and technology solutions that are underpinned by its reliable airline pricing data that lies at the foundation of flight shopping. Owned by airlines, ATPCO content and standards ensure industry-wide consistency, including for NDC, NGS and dynamic pricing. Building off its 2018 acquisition of Routehappy, its retailing solutions are also setting the standard by which airlines differentiate their products using compelling rich content, and which channel partners are using to create informative, next-gen shopping displays.
About Sirena
Sirena (Sirena-Travel JSC) is recognized as Russia's largest provider of IT and business solutions for the transport industry. Sirena enjoys leadership across Russia and the CIS as a GDS and a business solution supplier for airlines and travel sector. Sirena-Travel GDS provides access to the resources of all Russian and CIS air carriers operating scheduled flights as well as to the vast network of the region's travel agencies.
Key figures
19,000 terminals at 7,000 salespoints in Russia, the CIS and beyond
200+ airlines use our agency network to distribute their products
40+ mln airline tickets sold annually
50+ airlines are managing their resources through our Leonardo PSS
Astra DCS by Sirena is serving 75 air carriers at 320 airports globally
The company's business solution portfolio features online booking and web ticket sales, statistics services, sub-agency network management, non-aviation services and more. In 2019, Sirena has become Russia's first IATA certified NDC Level 4 provider. In 2018, Leonardo PSS – a Sirena passenger service system has been ranked in the world Top 10 aviation PSS in terms of service volume.
Featured image credited to istock.com/JakeOlimb