ANA's Airbus A380 interior is designed for the leisure Hawaii market but the broader look shows ANA evolving to a more sophisticated brand. ANA is seeking innovation for its forthcoming Boeing 777-9s since its last major cabin design is a decade old and has been adopted by other airlines.
The A380 for ANA marks a bigger leap in the airline's design evolution than upping the ante in the still-notable A380 product war. Yet comparisons to other A380s are unequal since ANA's A380 will exclusively fly to Hawaii. That dictates a more practical cabin (including, in ANA's case, a multi-functional room which can be used for breastfeeding moms).
First class gets a big upgrade on the A380, but ANA is conservative. "We could have designed a more gorgeous product," ANA cabin products & LOPA manager Katsunori Maki tells Runway Girl Network. "This aircraft is not going to New York or Frankfurt. It's flying 7-8 hours, Tokyo-Honolulu back and forth."
Flight time and schedules mean passengers are looking to have a nap, "not deep sleep," Maki says.
But other parts of the A380 underscore ANA's design evolution: first class doors, more premium economy seats, and darker hues as airlines increasingly favor toned-down colors to connote premium (see Lufthansa's new livery). To wit, ANA's Boeing 787-10 entering service later this month has the same business class as the A380.
ANA has again selected Jamco to provide its first class seat, and, as mentioned, is debuting a door with the seat on the A380, albeit one not as high as the old Emirates first or even Qatar's QSuite.
Aisle traffic is well visible.
More practical is the wider seat and unobstructed windows – three in row one and two in row two. (Some faulted ANA's 777 first product for being too narrow and difficult to look out of the windows.)
Ahead of first class in the A380's dead space, ANA has a galley monument on top of which is a self-service bar featuring a dark blue background, wood slats on either side, and finishes of dark gray and an almost copper-looking metal.
At worst it is eye-pleasing, and at best it is stunning, the design passengers might expect of a Japanese airline, and a hint of the sophistication ANA is embracing.
It is tempting to visualize this design elsewhere so more passengers can enjoy it, such as at the entry door galleys. These are given a light wood finish with beige pull-down screens that make the space bright but also dull.
ANA's flat-bed business seat is normally staggered so center occupants have privacy. But on the A380, the center seats are together in alternate rows for couples traveling together.
There is also a very tall privacy divider for non-couple center seats. Yet ANA did not opt for doors in the A380 business class, with Maki saying, "We want to offer privacy but also offer openness, especially for center seats."
Blue in business class is a subdued approach. The hue is darker and used around the shell. The seat cover is gray and the side console has a wood laminate, metal rim and gray lower shell. This more thoughtful design replaces the previous blue-and-white.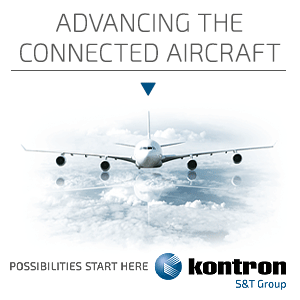 Mood lighting is designed to match Hawaii-themed bulkheads like beaches and night stars. This can come across as kitsch, but in person is more abstract.
ANA notes the A380 design is "totally different" from the rest of its fleet. The bulkhead artwork and green lines on some economy seat covers are different, and Couchii is a family-oriented economy product that ANA does not expect to offer on other aircraft, where leisure and family travel is lower.
Even so, some key design features, and the overall tone could be adopted on other types. We do know that ANA's future 777-9 will not have the center couple seats of the A380; ANA wants to maximize privacy.
Business class doors are in fact a discussion point. "It is a passenger request now," Maki says. "Maybe we will have it on future aircraft."
Meanwhile, ANA is looking to innovate its business class for the 777-9 since its last major business product, the introduction of direct aisle access, "is getting standard", notes the ANA executive.
Related Articles: