My return from a recent trip to Geneva for the International Air Transport Association's annual Media Days could easily have turned into a remaking of the holiday classic Planes, Trains and Automobiles, were it not for the efficient and friendly disruption recovery service of Lufthansa Group carriers Brussels Airlines and Eurowings.
I was connecting through Brussels en route to Billund, Denmark and our departure flight from Geneva was delayed in boarding by more than 30 minutes, cutting into what was already a short connection time. Due to the wintry weather bringing strong winds, one of the two runways at Brussels Airport was closed and all flights were running late. We were advised about a change in equipment, on boarding, with our flight served by Eurowings.
Connecting to other European flights in Brussels Airport's Terminal A is generally very easy – thanks in large part to the ample moving walkways which can really boost the speed of my short legs. I've succeeded in meeting my next flight on a tight connection before, but even as our aircraft approached, my next flight was already boarding.
I was at ease because the Eurowings cabin crew were alerted to all passenger connections and had already told me that I would not make my next flight and that I should go directly to the service desk, near gate 40. It was disappointing not to get home that night, as planned, but I was assured by the cabin attendant that the airline would take care of my ground transport and accommodations for the night, as well as the re-scheduling of my flight for the next day. When you are in a situation outside of anyone's control, just knowing that things are being managed can be a great relief.
Fortunately, I had brought my bag on board so I didn't have to worry about having my toiletries and a change of clothing. One too many recent incidents of lost luggage has made me weary of checking my bag under any circumstances. While I tend to pack light, I always ensure I have enough basics for one or two nights of an unexpected stay.
There was a brief moment of hope when, upon deplaning, the customer care staff at the gate told me that I could still make the connection to Billund if I ran to the gate immediately. However, their information was a bit out of date. I did run, but the plane was gone by the time I got there. The gate agent was empathetic and reassured me that I should go to the customer care desk, as I had initially been instructed to do by the cabin crew.
At this point, it was past 9:30pm and I was tired after two full days of meetings. But while there were other flyers stranded as I was, the Brussels Airlines desk had planned well on staffing. The queue was short and it was only a few minutes wait before an efficient agent took my information and came back with my new boarding pass and a hotel voucher for the Crowne Plaza Brussels Airport, with transport on the hotel shuttle which serves several nearby hotels from Level 0 of the airport.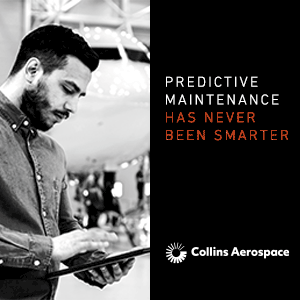 The stay included dinner and breakfast, covered by the airline. Dinner consisted of a "takeaway" bag supplied by the front desk, which had a really fresh and tasty chicken club sandwich along with a selection of small baked goods, a yogurt, a bottle of water, juice, a smoothy, and an apple.
The room at the hotel was well appointed, with a multi-connection converter on the night stand to keep my devices topped up. The breakfast buffet served at the downstairs restaurant in the morning had a nice variety including hot dishes, cold cuts, cereals, yogurts and baked goods – and Belgian waffles, of course. Reasonably well rested and well fed, I made my way back to the airport.
Brussels Airport is making merry for the season with staff dressed as Santa's elves handing out cookies and magdalenes to passengers, which is a friendly, festive touch. Elves are also positioned with a sleigh for a photo-op just past security.
It's always annoying to have your plans upended, but at least I wasn't lost trying to find room at the inn. And I had a surprise waiting when I landed at Billund: SAS' new Airbus A350 was making a secret stop and I got to take a picture of it from the window of my plane.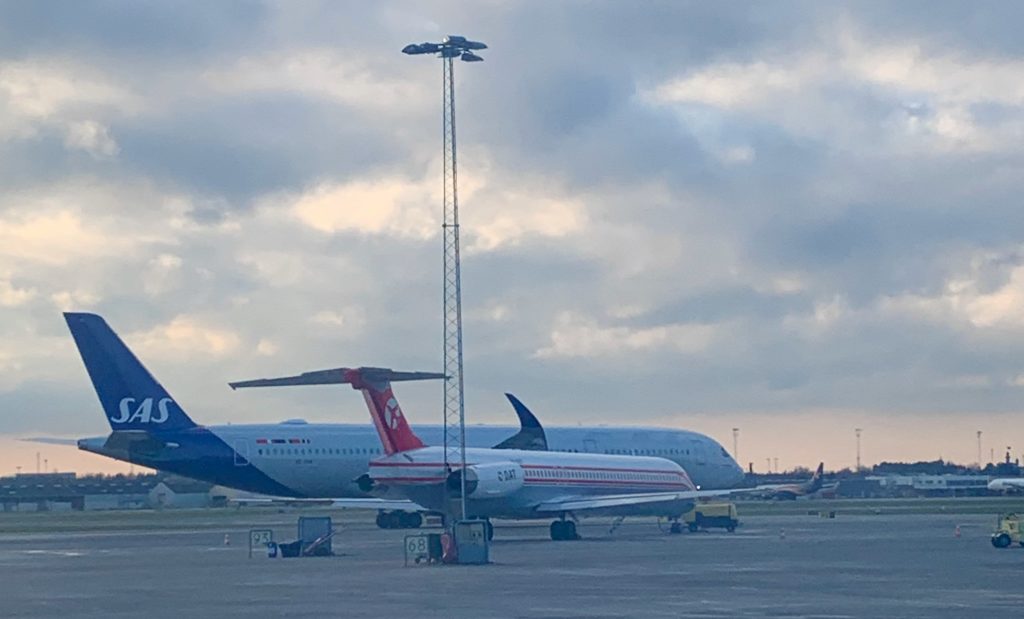 All images are credited to the author, Marisa Garcia

Related Articles: