Spanish design consultancy firm Mormedi has won a German Design Award for its Super Eco Seat proposal for the Future Cabin of the Asian Market (FUCAM). Optimized for a high-density cabin, this ultra-slim economy class seat concept is a minimalist's dream. Runway Girl Network spoke with Mormedi founder and CEO Jaime Moreno to understand the design thinking behind this creation.
Before looking too askew at the seat, with its webbed back, slimline bottom and conjoined headrest, it's important to review the program scope for FUCAM. This visionary project is a three-year collaboration between EU and Japanese firms, led by Airbus and partially funded by the EU's Horizon 2020 research and innovation program. There are nine research and industrial partners participating from six European countries and Japan including Airbus Group, Airbus, Cranfield University, Stelia, Jamco, Bertrandt, EASN, Aalto University and Mormedi.
It imagines an alternate cabin configuration, suitable to high-traffic growth markets in Asia, with separate in-cabin social areas. The Super Eco Seat would be used in the high-density upper cabin, which is complemented by a lower deck Air Lounge and Experience Space, imagined as built into an interchangeable cargo container system. The lower deck would offer passenger services, meals and entertainment sold as ancillaries.
The Super Eco Seat is heavy on "eco" and light on everything else. It was designed to reduce the weight and cabin footprint of the seat structure, but there are allowances for comfort. The fully retractable armrests could make it easier for passengers to get in and out, and possible for larger passengers to be seated more comfortably on a double-seat booking. The continuous bottom cushion design also makes the seat easier to convert to a bed when passengers have the seat triple to themselves. This might also avoid items being lost between cushions.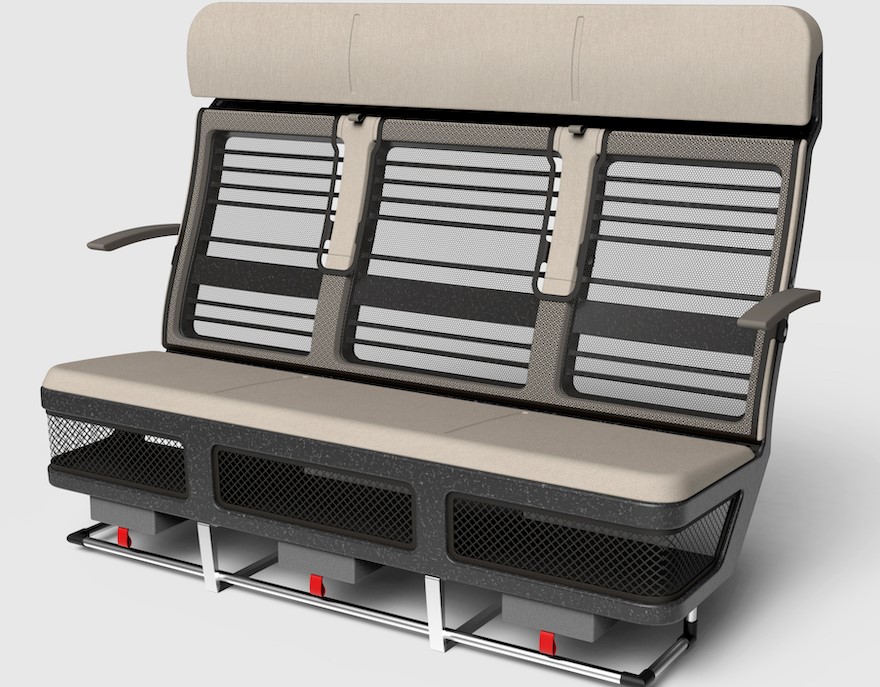 Reducing seat bottom cushions and headrest cushions to a single assembly – which could be made from formed foam with a textile-feel surface – might be a smart way to reduce parts and associated costs for airlines. Though it does imply that one damaged spot requires replacing the unit for all three seats, it is a simple enough assembly that this maintenance should be inexpensive.
Storage space under the seat is designed as shelving, which might make it awkward to store luggage, but it does protect life vests from damage and is angled in such a way that it is being touted by the designer as improving legroom. The unique webbed seatback also contributes to legroom, Moreno tells RGN.
"For the backrest in a seat, in the knee area and your back, you are wasting up to one inch. With the same pitch, you are giving the passenger another inch of space, so there is a balance," he says.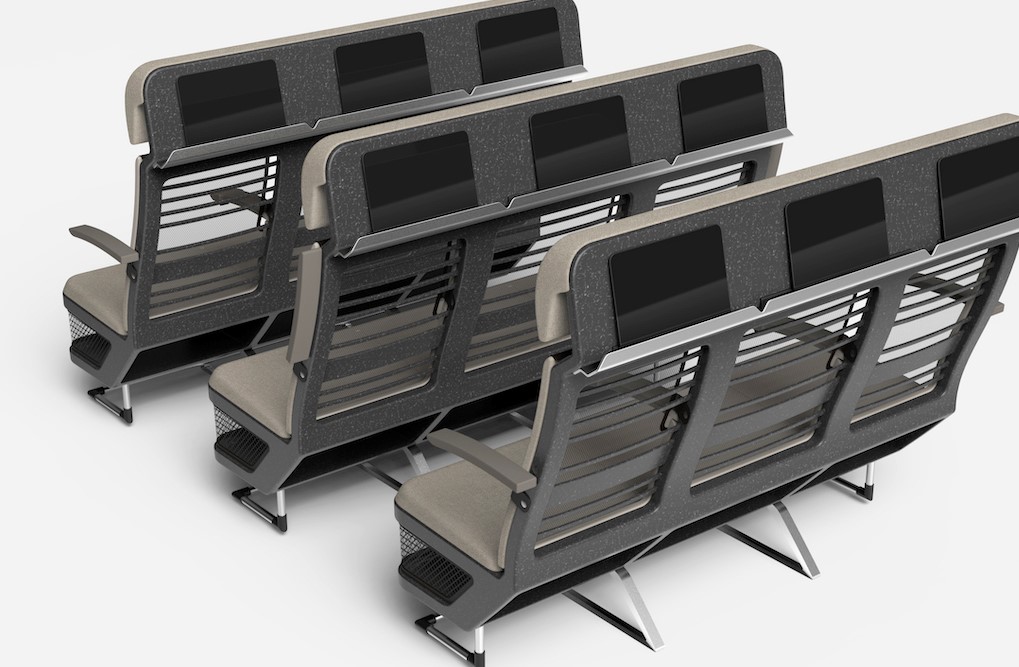 With other experiences offered on board, the designers don't imagine passengers being at their seats for the duration of the flight. As Moreno points out, using webbing in place of a back works in the modern design of office chairs.
"It has the structure responsible for rigidity," he says. "The net gives you comfort in an office chair for eight hours, so why not on an aircraft?"
Moreno also believes that with the right material selection, the webbed seatback can withstand the heavy wear and tear of aircraft cabin interiors.  "Nothing is proof against vandalism, but you have some meshes that are really prepared for high density use," Moreno tells RGN.
"It's true that if someone takes a pen and starts to play around [it could tear], but that could happen also with a textile … You have different type of meshes and some have more density than others in terms of thickness and transparency."
In terms of varying appearance for an airline's unique branding, the foam bottom cushions and headrest could be made in a variety of colors and patterns, as could the webbed seatback.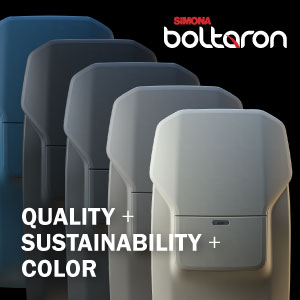 Mormedi also left room for BYOD entertainment with a device-shelf included in the seatback. "Technology is evolving so fast and one of the biggest investments for airlines in IFE. They have to change it within 3-5 years, and content is adapting to new formats," says Moreno.
He opines: "I see that business class will still have a big screen, but economy will be on your own device."
This is a drawing-board item for now, as is the whole of the FUCAM program, but Moreno says the process of research and collaboration has been rewarding in and of itself.
"We were with two great universities and given the opportunity to do some deep research with them – engineering and poly-technical. It made for a very interesting team to share knowledge and experience," says Moreno. "With FUCAM, we worked from strategy to product, and Airbus was coordinating everything, discussing what is possible and not possible and what changes you would make … it was a great experience."
Images provided by Mormedi
Related Articles: