Lufthansa's foray into low-cost, long-haul by using Eurowings was unpopular with passengers, unions and one important person: Lufthansa Group CEO Carsten Spohr. "I have to take the blame for that," he said.
Yet this is not vindication for travelers espousing only premium, full-service airlines. Lufthansa is going to make a second attempt at having a lower cost German airline fly long-haul – unlike Air France, which ended Joon to exclusively focus on its mainline operation, or the collapse of independent long-haul LCCs Primera Air and Wow Air, or Norwegian's restructuring.
Spohr still believes in the underlying strategy of multiple brands at different service and cost points. But he regrets the initial solution was Eurowings, which the group was primarily developing for short-haul flying. "When we introduced Eurowings long-haul, it was never meant to be an essential part of the Eurowings business model," Spohr told an investor forum earlier this year.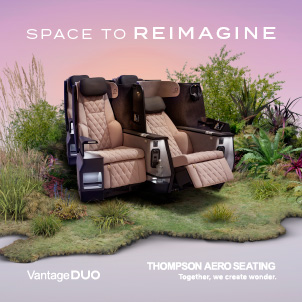 Eurowings was already stretched when it was tasked to absorb airberlin in a rare opportunity to secure slots and marketshare in the constrained German market. "Eurowings had to solve too many open issues of the Lufthansa Group," Spohr reflected.
The group has taken long-haul – and a planned integration of Brussels Airlines – out of Eurowings to allow the latter to focus on restructuring short-haul. But it is also an opportunity to re-think how to run a second long-haul brand in the German market. Lufthansa's "Jump" program allocated a handful of A340s to previously regional-only CityLine, but to passengers the brand and service was the same as Lufthansa.
"We have other options," Sphor said, commenting on changes in Lufthansa pilot agreements since Eurowings was established as a LCC. "We can have an Edelweiss-type operation, as we have in Switzerland, also in Germany without needing Eurowings."
Edelweiss, the quiet leisure arm wholly owned by Lufthansa's Swiss, is a model for the next long-haul brand, which has the internal project name "Purple Moon". But staff are nicknaming it "Edelwings," Wirtschaftswoche said. Lufthansa told the newspaper it would announce the brand next year but did not provide details. The newspaper does not expect an "exotic" name as Air France did with Joon.
Referencing Edelweiss and Eurowings brings an array of possible passenger experiences. The two platforms are different. Edelweiss has greater headquarter efficiencies than Swiss, but to passengers, Edelweiss' long-haul service is not much different from Swiss – or maybe better. On the soft side, some passengers reckon Edelweiss crew are friendlier since they often have longer layovers.
For hard product, Edelweiss' ex-Swiss A340s were retrofitted with mood lighting and Panasonic's eXLite IFE whereas some Swiss aircraft have an older product. On Edelweiss, IFE is free, as is food & beverages and checked luggage. Edelweiss took out Swiss' first class and reduced the number of business class, but kept lie-flat seats. Eight-abreast economy was retained, but Edelweiss fit one more row in the last section of economy.
Eurowings long-haul was no Lufthansa. Baggage and meals were separate. For premium seating, initially there was only premium economy but then business class seats – the same as at Lufthansa, footsy games and all – were added. Punctuality was weak and made worse as Eurowings quickly grew by adding airberlin planes. Eurowings kept eight-abreast rather than have an AirAsia X-style nine-abreast. Yet some passengers preferred Eurowings over Edelweiss due to frequent flyer earning rates.
Spohr referenced IAG's Level as part of the space Lufthansa's lower-cost platform needs to be in. Product wise, Level is closer to Eurowings than Edelweiss. Yet Level is more integrated into its parent full-service brands, which brings benefits of connectivity, IT and sales distribution, which Lufthansa told investors it wants. Eurowings flights are achieving greater yields since being sold by Lufthansa, according to Wirtschaftswoche.
Eurowings was originally kept out of Lufthansa's Frankfurt and Munich hubs the way Level was kept out of Madrid and London. Edelweiss flies from Swiss' main base at Zurich, and now Eurowings flies long-haul from Frankfurt and Munich, an expansion it referenced as a "tourist-oriented long-haul program". It shows the group is better capable of managing brands and hubs, a turnaround from Sphor's first attempt at low-cost, long-haul.
Related Articles: