Though we suspected as much, Carlisle Interconnect Technologies has confirmed to Runway Girl Network that its new FAA supplemental type certificate (STC) for installation of dual-band satcom provisions on Boeing 777-300 and 777-300ER series aircraft was obtained in support of the Taqnia hybrid Ka/Ku connectivity project for Saudia. The solution will provide broadband connectivity to passengers.
"This STC implements the Taqnia Ka/Ku antenna onto the Saudia aircraft and serial modifications are already in progress," revealed CarlisleIT director of product management, integrated products Jeff Behlendorf as part of a broader interview during which he explained CarlisleIT's decision to join the Independent Aircraft Modifier Alliance (IAMA).
Asked if CarlisleIT followed the ARINC 792 spec for this Saudia package, Behlendorf confirmed that the Saudia installation follows the ARINC 791 standard "and we expect that standard to remain in use for most gimballed antenna installations in the future. ARINC 792 is more likely to be adapted for use with flat panels that require a large footprint on the aircraft."
Saudia is a long-time customer of SITAONAIR's L-band-supported Internet connectivity service (and offers a variety of packages including a free WhatsApp plan on various routes). Yet it opted for the Taqnia broadband hybrid terminal for Airbus A320 narrowbodies, and is clearly now doing so for the 777s.
Broadly, industry appears to be seeing some meaningful movement now regarding dual-band antenna offerings. In addition to Taqnia's work for Saudia, Viasat has placed renewed attention on a hybrid (having originally launched on Virgin America), and both Viasat and Gilat are eyeing potential hybrid opportunities in China.
From CarlisleIT's perspective, RGN asked, is hybrid antenna business on the march, and what regions will most likely adopt in the near-term – the Middle East, China, India?
"CarlisleIT has done Ku, Ka, and hybrid antenna installations using the same installation philosophy with a mix of radomes tuned for optimum performance. Generally, customers who fly over regions without a large single provider giving uniform coverage, see advantages in hybrid antennas," responded Behlendorf.
He added: "It seems likely this will remain a solution being used in the Middle East and on Pacific Ocean routes. Central Asia as well as China and India have single-band options available to them and we would expect them to opt more often for a non-hybrid antenna on the majority of their fleets."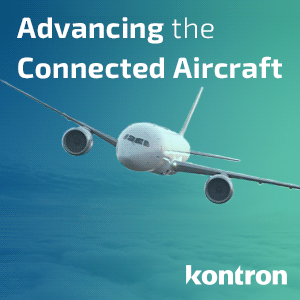 CarlisleIT is on record saying it is eager to support Inmarsat and Panasonic's nextgen GX antenna work. But has any work started on a hybrid solution combining Panasonic Ku with Inmarsat GX?
"CarlisleIT remains in contact with Inmarsat and Panasonic regarding their future antenna plans, but we cannot share that information publicly," said Behlendorf.
Interestingly, Inmarsat regional vice president APAC Chris Rogerson told RGN correspondent Neelam Mathews that – quid pro quo-style – the year-old arrangement between Inmarsat and Panasonic enables Inmarsat to offer Panasonic's NEXT IFE solutions to Inmarsat's commercial aviation customers.
"Over the past year, Inmarsat and Panasonic have made significant progress with aligning our processes and systems. This has been our core focus… [covering] important areas such as sales process, contracts, technology and operations processes," he said.
Related Articles: