Everyone loves a special livery, the uniquely designed paint jobs that celebrate an airline's history via a retrojet, a partnership with a beloved sports team, a connection with a city or country, or even just a commercial flying billboard style relationship with something bang out of popular culture. And airlines spend big on them too.
Everyday travelers certainly love them: just look at the window of any departures lounge when an eye-catching unique airplane rolls past, and phones are out capturing it.
But what about the inside of the plane? All too rarely does any airline bring the passenger experience inside the aircraft, with the notable exception of TAP and the former TAM on certain flights.
I had occasion to mull over the whys and wherefores in the most unlikely of places recently: the Novotel at Munich Airport, where, full disclosure, Lufthansa put me up during a media trip.
Turning up quite late in the evening, I was expecting to simply slide into bed, perhaps watch some Netflix and head off to the land of nod.
Instead, I turned up at my room to find myself in a Prosecco Barn.
Literally: my room was called the "Proseccostadl". lnstead of the standard, relaxingly but forgettably predictable Novotel experience, I was greeted with rows of beer steins, cute gingham curtains and cushions, handmade wooden ornaments hanging in the entryway, the internal doors covered in a wood-effect film, and an entire wall covered in a vinyl print of a truly gorgeous view out of a mountain chalet. Oh, and a cowbell.
That's the Stadl (local dialect, I'm told, for a barn or perhaps a rustic sort of mountain hut) part of the name, and it would have been cute enough to make me smile and share the pictures with all my friends and family, which naturally I did. (Organic marketing win, right there.)
But the Prosecco part of the Proseccostadl was, even more delightfully for this amateur of sparkling wine, little mini-bottles of the Italian fizz sitting in the fridge, which very swiftly made their way into a glass as I kicked back on the (standard issue) Novotel armchair with (very much not standard issue) heart-motif gingham cushions.
It's all part of a wider program of uniquely decorated rooms in Novotel's parent chain, Accor.
Crucially, the rest of the room was the Novotel norm: a large desk suitable for getting some work done, the good shower and standard amenities that you can predict, everything really that you want from a mid-range executive-focused hotel at an airport.
It might sound like the most ridiculous thing to have been charmed by, but it got me thinking. Airlines spend a substantial amount of money and effort on special liveries, but they don't bring it inside the aircraft.
Think about British Airways, celebrating a hundred years of one of its predecessor airlines, this year, and its four retrojets from BEA, BOAC, and the Negus and Landor liveries.
Inside, there's nothing really different. Why not cover the front bulkheads with a scene from the 70s? How about a fun retro antimacassar? Roll the barrel out with an occasional special flight featuring a menu from, say, the Negus livery's introduction in 1984?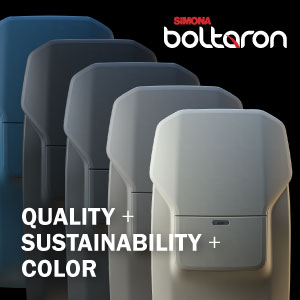 The exceptions are largely in the softest of soft product: the two-and-a-half-year-old ANA C-3PO jet, for example, has android-golden antimacassars and special service aprons for flight attendants, but the seats are otherwise the standard ANA blue.
United's new Star Wars Boeing 737, meanwhile, goes a little further: with one side of the plane's livery the Light (blue) side of the Force, and one side the Dark (red), the full headrests of the airline's seats inside the single-aisle are also separated into blue and red coloring, with D, E and F having gone over to the Dark side.
So, I thought to myself, why not? Why no fun (even if pre-recorded) Star Wars themed passenger announcements from a James Earl Jones impersonator, sure to go viral as people record it on their phones?
At a time when passengers have never been so mobile, social and vocal, why not give them something fun and memorable to talk about?
Lufthansa arranged for a single night's accommodation from the Novotel Munich Airport, but as ever all opinions are the author's alone.
Related Articles: