Global Eagle's decision to focus on providing inflight connectivity to airlines operating the world's best-selling narrowbody aircraft families – versus spreading itself thin with widebody IFC deployments – is paying off. The Los Angeles-based firm has been selected by Turkish Airlines to provide Ku-band satellite-powered Internet on 100 narrowbodies in the carrier's fleet. With this deal, Turkish Airlines, a long-time customer of Panasonic Avionics Ku on longhaul aircraft, is opting to take the ever popular dual-source approach for IFC.
The new agreement covers equipage of Turkish Airlines' Boeing 737NG and Airbus A321 twinjets, and involves multiple partners, including the airline's MRO arm, Turkish Technic and Istanbul-based Profen Group. Under the terms, line replaceable units from Turkish Technic will be integrated with Global Eagle's Airconnect-branded inflight connectivity solution, explains Global Eagle, which is also bringing its Airtime Portal, entertainment content, and satellite network to the table. Profen Group's "substantial teleport, regulatory, billing, and security infrastructure" will also be employed.
Financial terms have not been disclosed, but during a third quarter earnings conference call, Global Eagle management said engineering for this end-to-end IFC solution is underway. Equipment sales are expected in the first half of 2020, and activation of the service is slated to occur by year-end 2020. Global Eagle president Per Norén assured that the service will offer high speeds, full coverage and "world-leading ease of access" to Turkish's passengers.
Global Eagle is certainly no stranger to fitting Ku IFC to Boeing 737s and A320 family aircraft. After all, it counts 737 operators Southwest Airlines and Norwegian as customers, as well as A320 operator Air France. And it has been bolstering its "ease of access" credentials by integrating with Apple Pay for Southwest, for instance,
But the company bills itself as being band agnostic, insofar as it is willing to support Ka-band installs with a new Qest-made Ka antenna should the need arise.
During Global Eagle's conference call to report strong revenue in the third quarter, Runway Girl Network asked if there are any near-term Ka-band IFC deals in the offing, or if meaningful Ka work will wait until the Telesat LEO constellation or indeed other LEOs come on line in the coming years. Company CEO Josh Marks said that Global Eagle's commercial success continues to be driven by Ku-band connectivity deals due to "a combination of capacity, redundancy and coverage".
On all three fronts, the vast amount of legacy Ku satellite assets plus the new breed of Ku high throughput satellites (HTS) enable Global Eagle to support data traffic on 737s and A320s that operate in specific regions.
"In most cases, we're operating gate-to-gate service which means that the capacity load has a very high level of concentration at those hub airports. And bluntly what we see today is Ku-band infrastructure, particularly with HTS, provides that combination of capacity, scalability with consistency of coverage that airlines demand," he said. "Simply put, we just don't see a lot of airlines willing to make the compromises in coverage of Ka-band assets in orbit today. And while there is a promise at some point in the future that LEO networks will help to fill in those gaps, particularly with constellations like Telesat, which we expect to come on line now, airline decisions today are driven by passenger experience now…"
Unlike many of its competitors, Global Eagle is not a value added reseller (VAR) for the near global Inmarsat Global Xpress Ka-band service. And satellite operator Viasat, which is building out its own near global high-capacity Ka network, is approaching the market directly with its proprietary system, having only just won additional business from Israel's El Al to fit the carrier's Boeing 777s under a full-fleet deal. But Global Eagle doesn't feel as if it's missing out by continuing to zero in on Ku and regional deployments, while standing at the ready to offer Ka. "So we continue to be very bullish on the future of Ku to address today's passenger requirements," said Marks.
Looking forward, he said, "As you say we do believe that LEO will be a very important piece of the puzzle and we see LEO constellations coming in both Ku- and Ka-band. We are ready with our Ka-band antenna both for new installations and for retrofits at the point when those constellations are live. And I think that having the flexibility to retrofit apertures and to move aircraft from Ku- to Ka-band is an important protection for our airlines looking five or ten years out into the future to make sure they are not locked into any one technology with the decisions they are making today. So, we are dual-band, we are agnostic in the way that we approach our hardware stack, but we are seeing continued commercial success and wins where our Ku-band global solution, multi-satellite based is the winning proposition in the market today."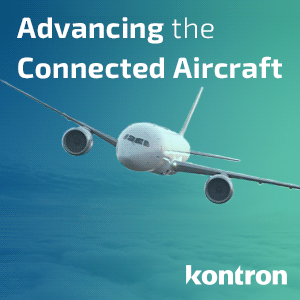 For its part, Turkish Airlines has high #PaxEx expectations for the Global Eagle Ku service in partnership with Profen. "Since its founding in 1933, Turkish Airlines has earned a worldwide reputation for consistent service innovation and the highest levels of passenger experience, from safety to quality, comfort to value," said M. İlker Aycı, Turkish Airlines' chairman in a statement. "This partnership perfectly reflects the airline's world-leading reputation."
Meanwhile, Turkish Airlines and Panasonic Avionics are long-time partners, with the latter providing embedded IFE and inflight connectivity on Boeing 777 and Airbus A330 widebody aircraft. Live television is also a popular service supported by Panasonic Ku for Turkish Airlines' passengers. In 2016, Turkish Airlines tapped Panasonic to provide IFE and Ku connectivity on 167 narrowbody aircraft, including Airbus A321neos and Boeing 737 MAXs, the latter are of course grounded. Two years later, Turkish Airlines announced it would equip its Boeing 787s and Airbus A350s with Panasonic IFE and connectivity. In each instance, Turkish Airlines has a contractual understanding with Panasonic that will enable it to fit certain aircraft with its own direct affiliate's embedded IFE system pending linefit offerability with the relevant airframers.
Embedded IFE is just one portion of the aircraft interiors world being addressed by Turkish Airlines through Turkish Technic. A Turkish Technic joint venture called TSI Aviation Seats happens to already be providing seats for the 787. A TSI/Panasonic seat/IFE integration project was on display at the recent Aircraft Interiors Expo in Los Angeles.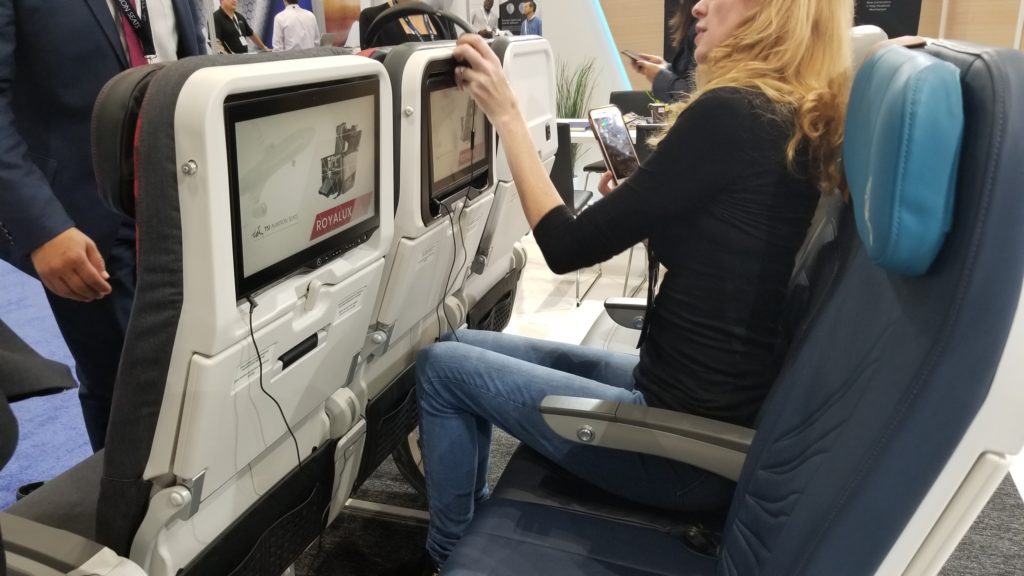 Related Articles:
Featured image credited to Turkish Airlines