British Airways' unveiling of its Collins Aerospace-designed Super Diamond-with-a-door Club Suite is, for business class, a major upgrade from its previous yin-yang version. But it creates a problem for the airline's most high-paying customers, those left in first class seats which don't measure up to the new business class.
The current first class seat has evolved in look and feel since BA in 1995 became the first airline to unveil a convertible fully flat bed in modern times, with the herringbone style seating in the nose of its Boeing 747 aircraft considered revolutionary at the time.
But subsequent updates have left the airline in the dust, offering the kind of outward-facing herringbone that has been found in business classes for the last decade, with a bit of extra trim and finish. It was still better than Club World's yin-yang, but was never up to par with the rest.
As a result, many used to call BA first "the world's best business class", but in the age of the Qatar Airways business class Qsuite BA could no longer even argue for that moniker.
With the A350 débuting the Super Diamond Club Suite, and the airline planning to refurbish its older aircraft, the choice, or indeed choices, that British Airways makes will be informative.
Essentially, the first choice for the airline is whether or not it retains first class, given that its current product is markedly inferior to almost any other airline's longhaul first class product (and even some of the shorter haul versions).
The tea leaves and the scuttlebutt are that it will retain an "upgraded" version of this existing product, the latest version of which arrived with its 787-9 aircraft in 2015.
But a direct upgrade of the existing product could be a mistake if it expects to attract first class passengers beyond BA loyalists.
Those heading eastbound from the UK or westbound to the UK have numerous excellent first class options from a wide variety of Asia-Pacific airlines from Japan to Qatar and beyond.
British Airways may well, of course, argue that its bread and butter is the transatlantic market, where international first class is either nonexistent (Delta, Virgin, United, Air Canada, WestJet) or rare and about on par (American).
But it would be an unusual airline that ignored the clear and present trend that the growth markets of the world are in Asia. And these passengers are no less mobile, social and vocal than any others.
So, how to bring BA first up to scratch in a post-Club Suite world?
The most obvious option is to cut first class from the future fleet entirely and raise the standard of Club World, leaving first as a frequent flyer tier sort of benefit, along the lines of what Qantas has done with the exception of its A380 aircraft.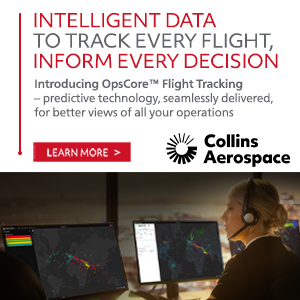 Another choice could be to create and install a proper first class style suite, as most other airlines maintaining a first class passenger experience have done.
Trying a 'sunsetting' model like United, where first class offers just extra soft product, runs the risk of ending up like United's, where the difference was basically "first class gets a soup course".
Most likely to me, though, is that BA may look to take advantage of the concepts created by Collins Aerospace around the front row of this sort of outward-facing herringbone layout.
It feels like there has to be some clear blue water between the Club Suites and a first class on the same plane. With the extra width of the 777, is this some sort of individual closet arrangement, a massive inflight entertainment system, the usual BA attempt to create a premium look-and-feel… or something else entirely?
Related Articles: