Airlines are increasingly using new-design fabrics to improve the look, feel and cosiness of their cabins, whether in first, business or economy. Blankets, pillows and cushions are also growing in the premium economy space, as airlines look to differentiate the middle cabin.
Runway Girl Network sat down with Ellie Parkes, business development manager at UK-based aviation textile specialist manufacturer John Horsfall, to learn more about how the latest generations of fabrics are designed.
"There is a big focus on sustainability throughout the whole industry, across all product areas, whether that is the actual fabrics that we're using or whether it's the construction of the product," Parkes explains. "We have several ways of approaching that. Some of it is changing the fibers we're using in our fabrics, so using recycled content. Another way of looking at that is also making products which have a longer lifespan, so they aren't going to landfill, there aren't huge issues with plastic waste."
In some cases, Parkes says, "that means making a product which is essentially a better quality, and which might cost more initially but has a longer life cycle and over the period of its lifetime will be better for the passenger, the airline and the world."
While artificial fibers have been getting a hard rap recently, Parkes is clear that there are real benefits for aviation in continuing to use them in its designs. "A lot of the products we make are polyester, and that is because they wash well, they last well and they can go through an industrial laundry and not come out in pieces. For a long time that has had a reputation as being a cheap and nasty looking fabric. By adding textures into the weaves, by adding color, design, details, print, we can really elevate that product."
New weave structures not only improve the look of a product — less monotone cheap fleece, more premium blanket with a wider palette of colors — but its feel: thicker, cosier, and often with either a smooth, cool surface on one side and a fluffier, warmer option for chillier passengers.
The company is even branching out into woven mattress pads, using the same sort of technology as is seen in modern "athleisure" shoes. It's soft, squashy, and remarkably impressive, developed in partnership with an airline and woven using a three-dimensional loom.
The company is also working hard to use more recycled materials in its products, especially those that are fully or primarily polyester. Since the process of creating polyester fiber is essentially identical whether recycled or virgin plastic is used, and since there is a substantial amount of recycled plastic — largely from drinks bottles — in the market, this is a real sustainability opportunity.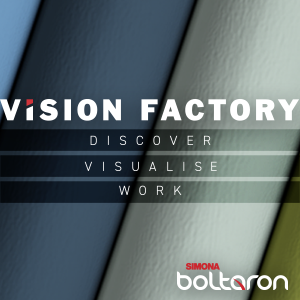 Recycled polyester can now be used in a growing variety of fabrics, from woven blankets to the fillings for pillows, mattresses and thicker comforters, all the way to the peachskin duvet material that is becoming increasingly popular with airlines. Indeed, most of the products that John Horsfall makes can incorporate a substantial element of recycled polyester.
"About five years ago, you didn't really see it anywhere other than sportswear or outdoorwear," Parkes says, highlighting that "part of the issue we've had to overcome as a manufacturer is getting our partners overseas to understand the benefits of using recycled fiber. Sometimes that's been almost a cultural difference, in that we want to use what is sometimes considered an old product, something that's not brand new, and it's taken some time to get across to our partners what the benefits are for them, for us and the customers — and that it's a desirable trait to have an element of recycled product."
Related Articles: