Every now and again I am asked for hotel recommendations around New York's JFK airport. My answer has always been "there aren't any, plan to stay elsewhere." After decades of being one of a small number of major global gateways without an on-airport hotel, the highly anticipated TWA Hotel opened its doors to the public on Wednesday after years of false starts and construction.
The TWA Hotel incorporates the historic Eero Saarinen-designed TWA Flight Center building as its lobby and public space, while two new eight story towers sit between it and JetBlue's home at Terminal 5.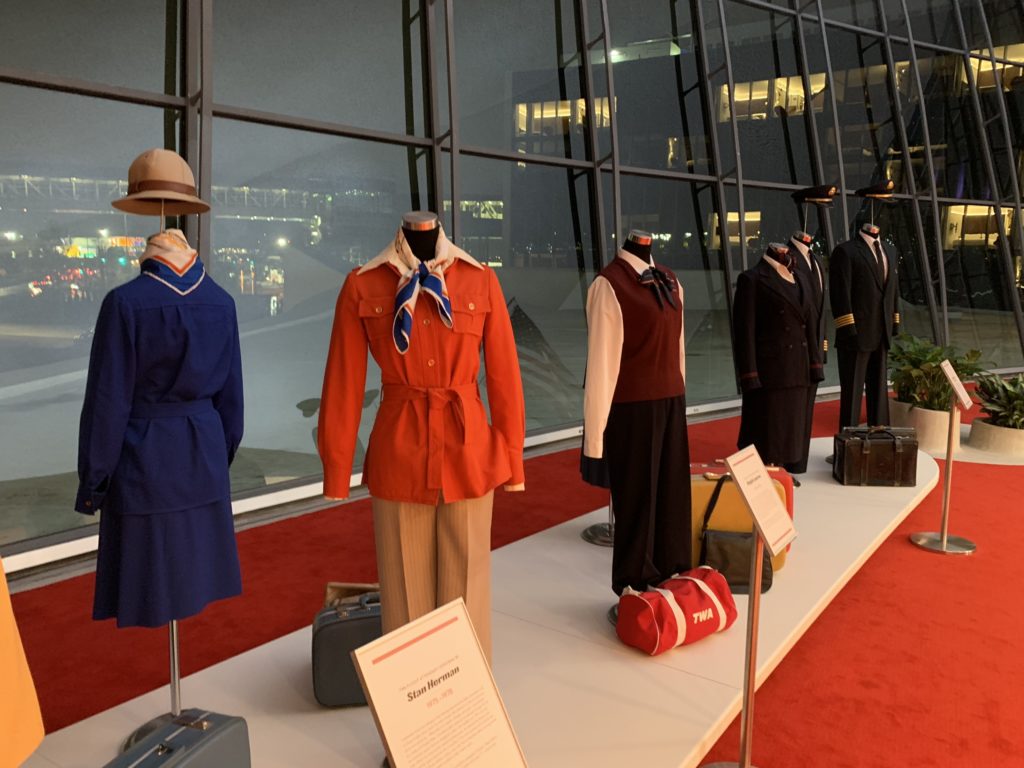 Guest check-in starts at the original space of the TWA check-in counters, now upgraded with speedy self-service kiosks. The space retains the baggage belt for temporary bag storage. Guest rooms are available with several types of views, ranging from "runway" to "historic TWA" view to rooms without much of any view.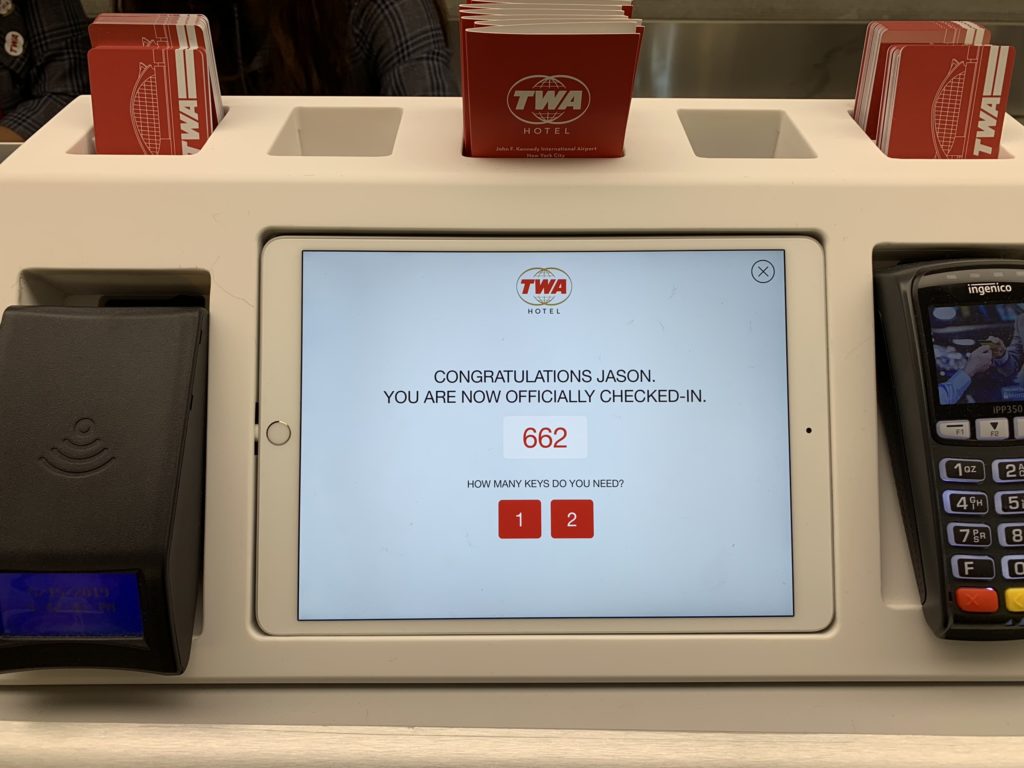 Naturally, I booked a runway view room and was not disappointed. My room overlooked the ramp between T4 and T5, with A380s and E190s right outside my window. The soundproofing kept outside noise to near zero levels, as the hotel claims it has the second thickest windows in the world.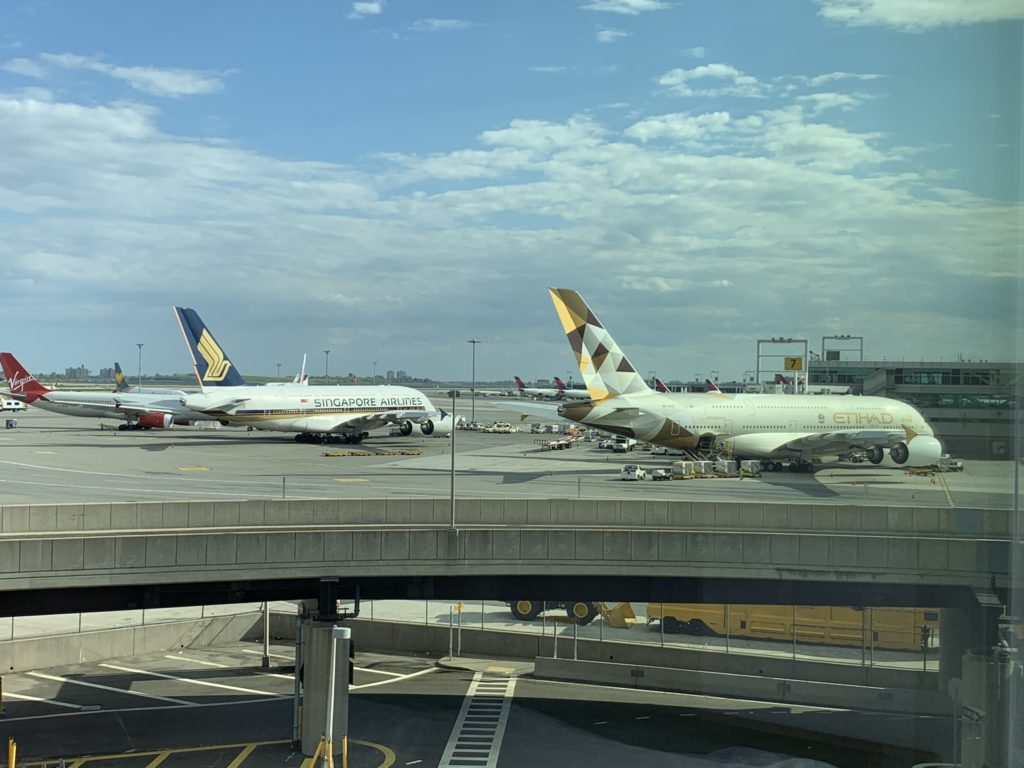 Rooms are extremely well furnished and appointed, with comfortable beds and TWA materials everywhere. Pencils, balsa wood glider plane, robes, glasses, amenity kit, bath mat, everything is on brand with the TWA identity.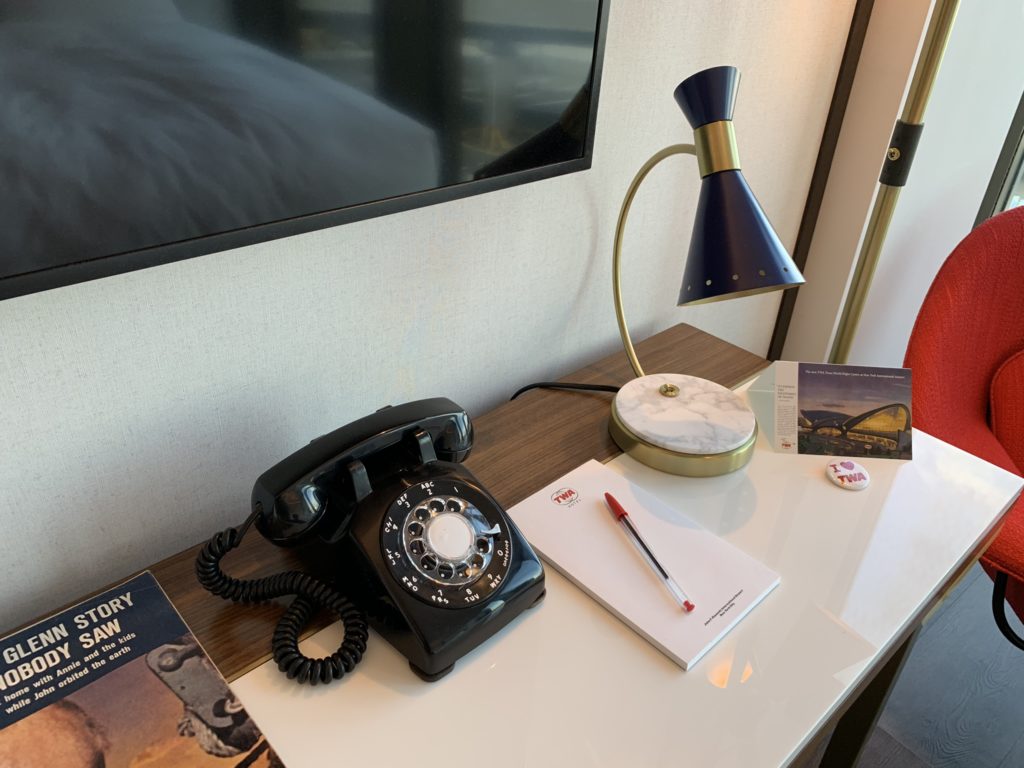 Each room has an elegant and well priced mini bar, unbelievably fast Wi-Fi (marketed as free, but really paid for with mandatory $10 facility fee), large TV and free calls on a rotary dial phone. If you have any emotional attachment to TWA, you will be quite happy in this space. The TWA red theme throughout the hotel brings it all together quite nicely.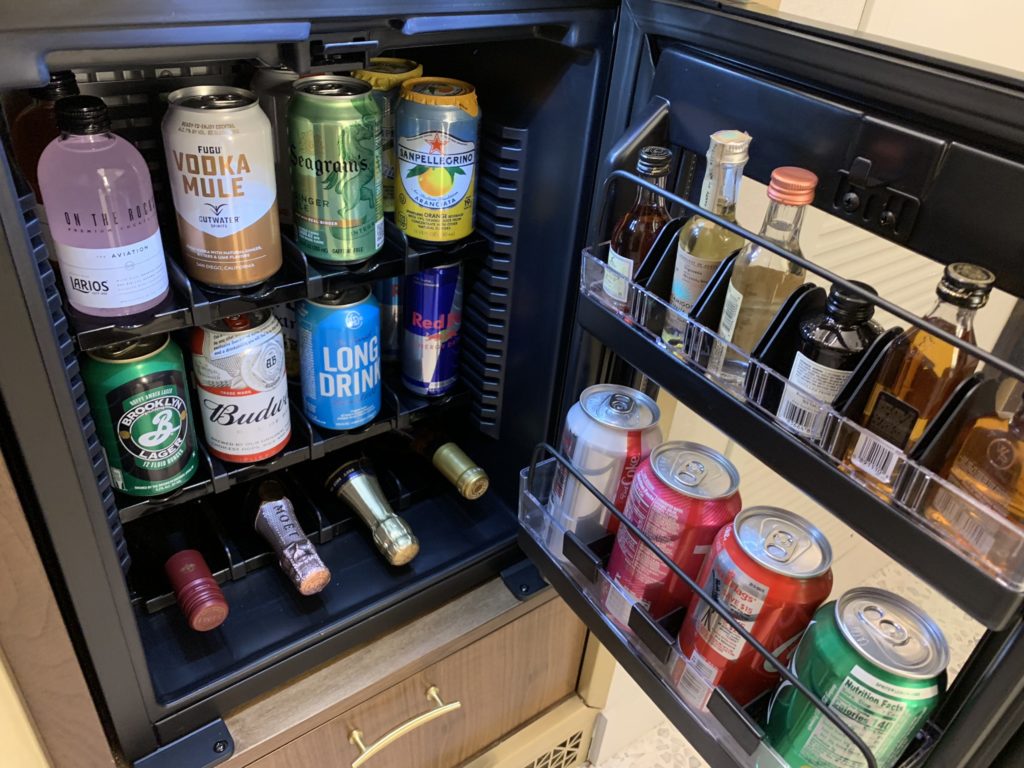 Not all is perfect, though. The shower has only a fixed half door, so naturally water gets everywhere when in use. My room had only one available power outlet between the two beds, and the iPhone charger I use didn't fit well next to the power plug for the bedside lamp.
The floor to ceiling windows have absolutely no privacy frosting or coating, so anyone outside can see everything inside. There is a mechanical shade that lowers from the ceiling, so guests are left choosing between no privacy or total blackout.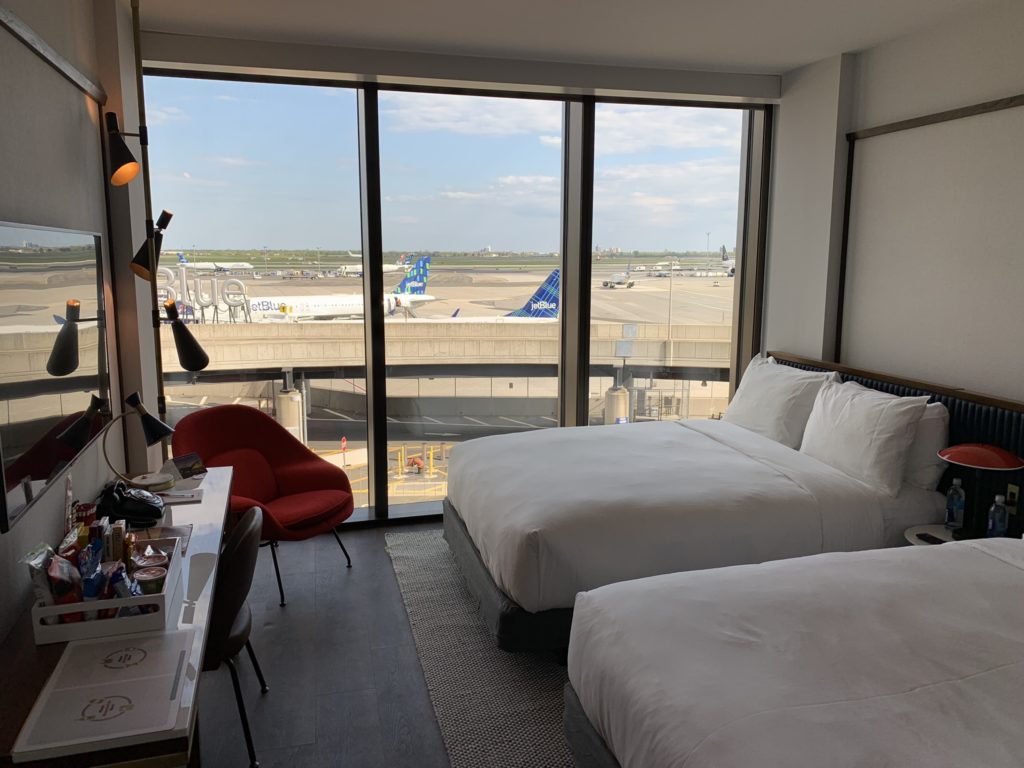 The TWA Hotel's lobby centerpiece is the iconic Sunken Lounge, a charming and open space filled with the click-clack noises of a Solari split-flap board.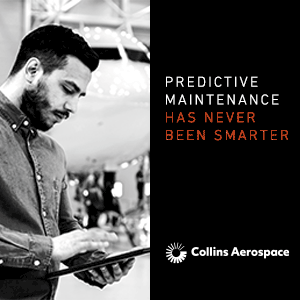 The TWA Hotel's only restaurant, The Paris Cafe, is an elegant space that really nails the aesthetics of the TWA era. The limited menu is quite expensive, even for an airport restaurant, but the dishes we had were enjoyable. The restaurant is not open 24/7, however, and the hotel features no room service option. Hungry travelers arriving off of a late arrival may not like their limited options. A food court of sorts was available on opening day, but it is unclear which options will remain and what their hours are.
Unfortunately, the rooftop bar and pool were not ready for action on opening day. The hotel as a whole was still very much under construction, but that situation will resolve itself within a few weeks.
The TWA Hotel's other attraction, a TWA liveried Lockheed Constellation looks great on the outside but the interior bar space felt like an afterthought and a gimmick. The vibe in there was just a bit off.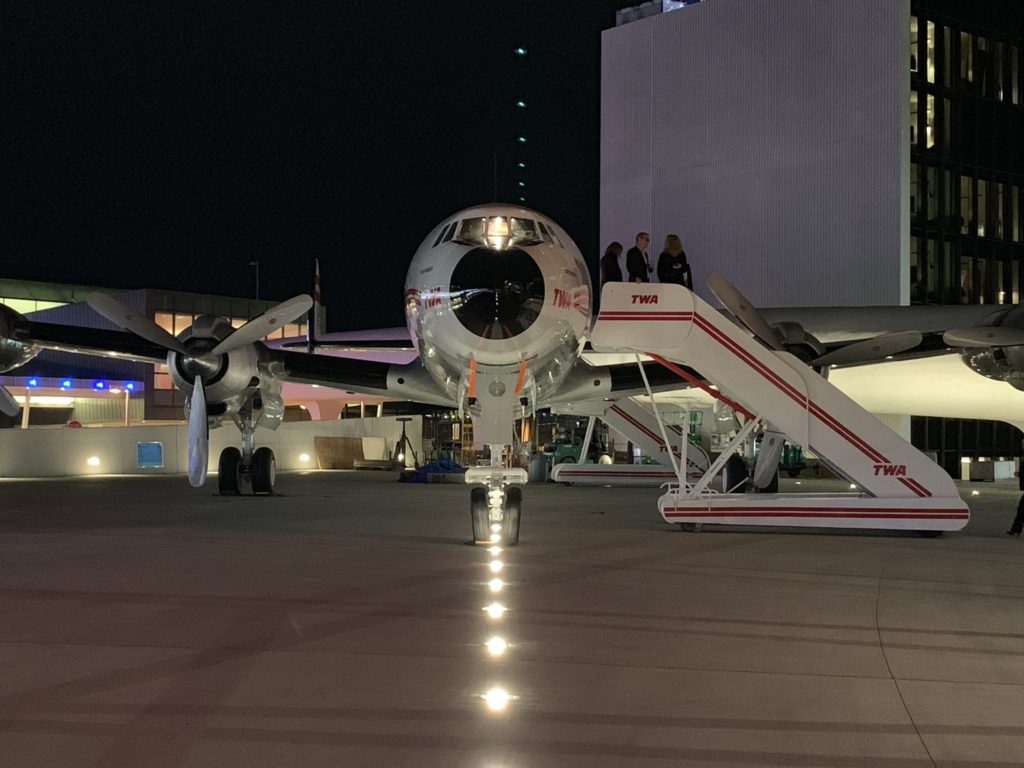 Overall, the TWA Hotel is a gem. It is a bit rough around the edges while construction wraps up, but if the early days are any indication, it will be a hit with travelers.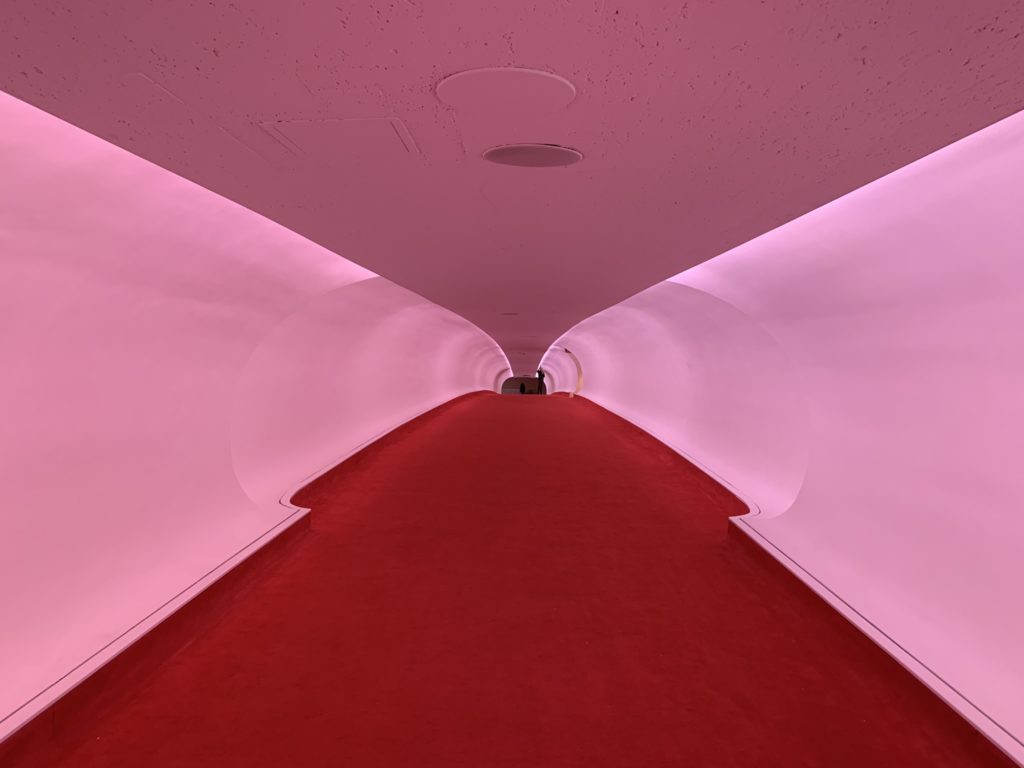 All images credited to Jason Rabinowitz
Related Articles: