Global Eagle's share price may not be soaring, but management is moving full steam ahead to disrupt the inflight entertainment supply chain via the cloud, and reveals to RGN that it has secured a new inflight connectivity customer.
"We're building our digital content supply chain so everything from what we acquire, how we acquire, how we work with studios into really a universe of all content available, so airlines can self-select, disrupting the cycles of four weeks, eight weeks, roll-off and even shoot content over the satellite if you have connectivity, etc," explains company president Per Norén, putting more meat on the bones of the cloud-based capability mentioned by CEO Josh Marks during a recent quarterly earnings conference call.
Of course, a version of this solution has been teased for years by industry, at least since 2015 when RGN begged readers to: "Imagine if an airline could go to an online portal, see all the movies available, know exactly what point in time the movies can be accessed and see different edited versions, put them in a basket, click submit and the order would automatically go to the lab. Imagine if the lab was in the cloud – such as encoding.com or Amazon – and it would just automatically create those files."
And indeed, Global Eagle is now exploiting Amazon Web Services as the core framework for its platform, and has embedded a rights management solution into it.
Global Eagle chief technology officer Chris Esposito explains the platform to RGN, but first frames the current paradigm:
The entire industry runs on spread sheets, phone calls, word documents, pdfs. All old school. All manual processes. So, this platform has a content universe – so that's our universe of content – we have over 1,000 distributors on the video side and all four major music labels on here. Every single TV and video asset has what we call an EIDR ID, which is a unique ID for the entertainment industry, it's a kind of Hollywood standard, and an ISRC code on the audio side so that allows us to track the asset all the way through the workflow, but more importantly it drives the recommendations engines and it truly matches the version with the person that's consuming it so you can have proper personalization and recommendations.
Every single piece of metadata in the entire platform comes into this user interface, and customers can log in, see which OEM hardware system is being accommodated, what cycle it is, then hit approve, and then the order goes through the supply chain. When the airline approves it, the order starts, explains Esposito.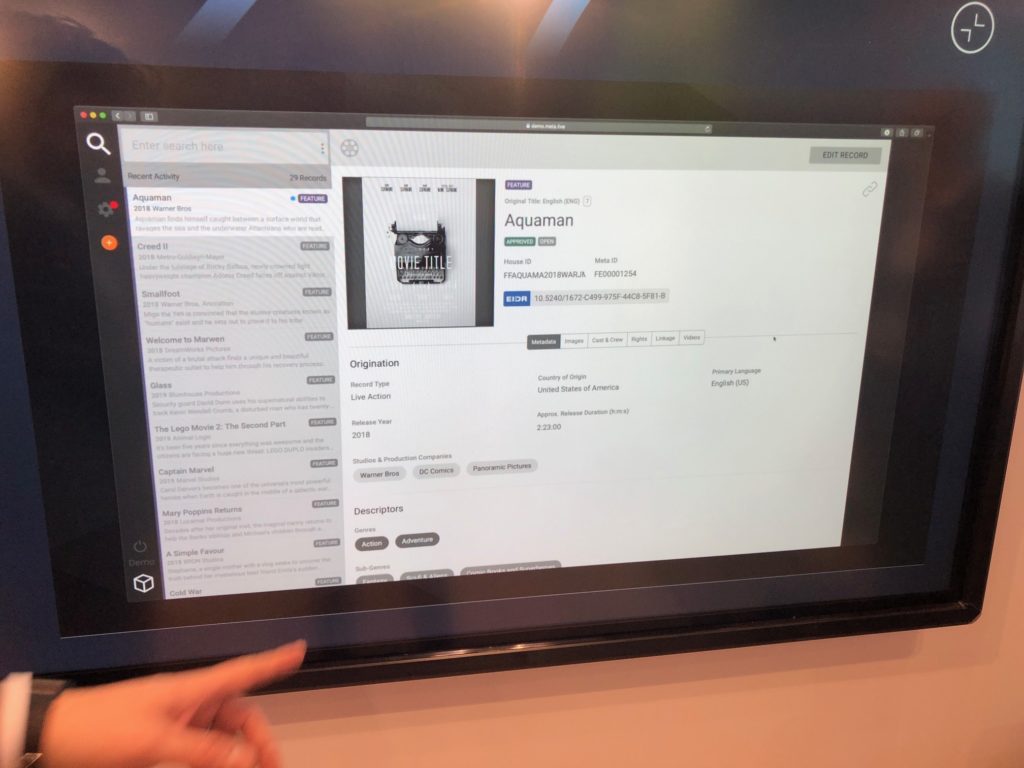 All of the content is either already "rights cleared" or Global Eagle has "in-built rights management", notes the Global Eagle executive. The portal, a web and tablet application, is "something we think is going to revolutionize the industry", as it builds on top of the content universe and allows airline customers and Global Eagle's own internal staff to see into the universe, expose the entire library, pull in third-party ratings data, pull in consumption data, and data from other insights and analytics providers.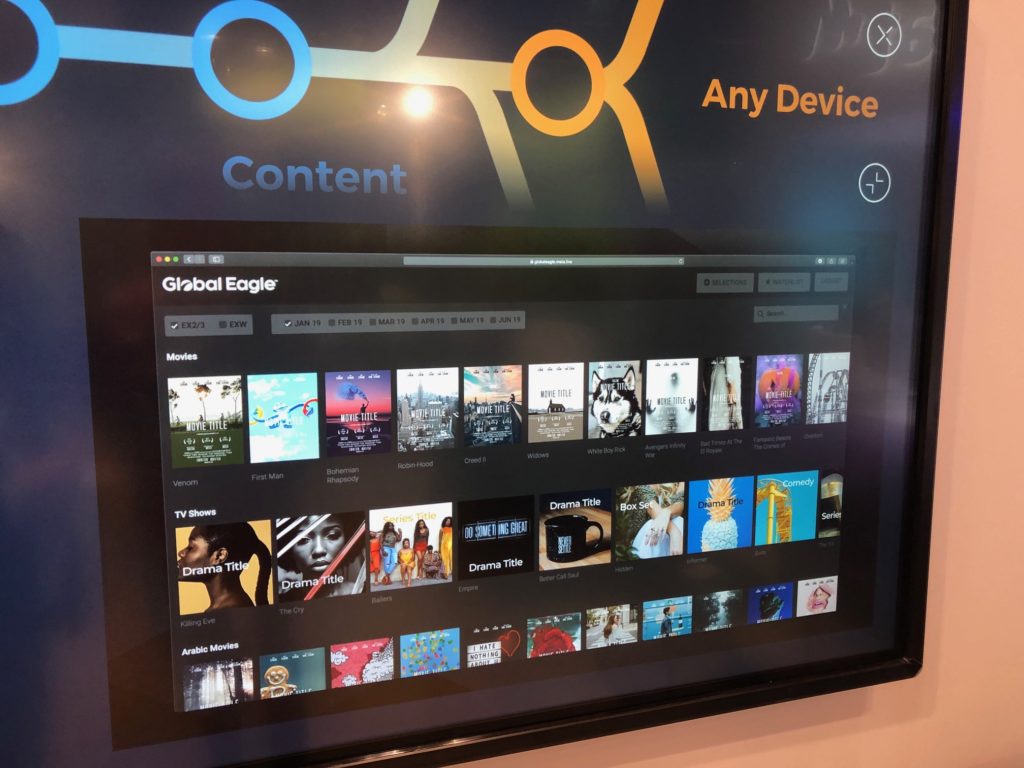 How do the content creators feel about it all? "Good," says Norén, adding: "What we've done is we've worked with them on this. Of course, that market space or that ecosystem is also changing and evolving. I think a lot of what we're doing is also driven by airlines asking about 4K. So, the question is – how do you do it, do you do a giant leap towards 4K or do you do sequential?" But you can't do it without evolving the model, and putting the groundwork in place to accommodate such, he says.
"We're disrupting ourselves. We're moving. And change is hard, but I think we're through the development cycles. We've done 20 months now of internal work and now we're starting to roll it out with customers."
Indeed, Global Eagle is already trialling the portal and metadata side with three airlines, and is working with two "OEM hardware IFE" providers to exchange the metadata in conjunction with the airlines. The platform is what helped the firm recently win a major new CSP contract, snatching it from a rival.
SVP, media & content services Terri Davis says Global Eagle went through all of the movie studios' security protocols to get to this point.
One of the complexities of the CSP industry is all of the different types of IFE hardware solutions – "we have 125 different versions to manage and then multiple languages as well, so that's 1,000 spread sheets a month, so now [we're] using software to validate the rules to make sure we've got the right synopsis, with the right language before we deliver it to hardware or our own inflight wireless systems", Esposito tells RGN.
While the content universe solution represents an investment for Global Eagle, Norén expects it to both drive efficiencies and increase the revenue stream from airlines because they have more content to choose from, and a more efficient means of selecting and acquiring the content.
As Global Eagle seeks to disrupt on the IFE content supply front, it is growing its inflight connectivity business, revealing to RGN that the firm has secured a new Ku-band IFC customer "in the EMEA region".
The business was secured, says Norén, following Global Eagle's "very good rollout at Air France".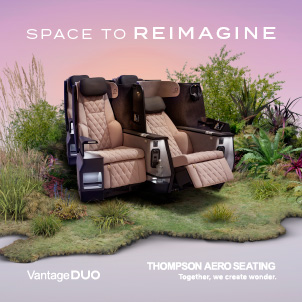 Over at Norwegian, Global Eagle has facilitated the launch of a tiered connectivity service on the carrier's Boeing 737-800s.
A free Surf tier enables basic browsing and text-like messaging for passengers; a Social + Surf tier provides faster web browsing, access to email and all social media at a price of €5 per device; and a Stream + Surf tier facilitates all of the aforementioned and adds the ability to stream TV shows, movies and music content on services such as Netflix, YouTube and Spotify at a cost is €12 per device.
Global Eagle manages the network for Norwegian, looks at what applications passengers are using, and engages in "block and tackle" to make sure that those who surf can do what they want to do, Norén tells RGN. Consequently, Norwegian is "seeing very good uptake rates on it".
Related Articles: