As airlines continue their push towards multi-functional third spaces on the aircraft, more and more attention is being turned to dual-function galley spaces. Collins' M-Flex fold-out galley is one solution, and HAECO Americas has another, which is bang in the middle of the zeitgeist Venn Diagram between Tiny Homes and Things Fitting Perfectly Into Other Things.
The transforming galley — currently nameless, so suggestions on a postcard, or on Twitter to @HAECO_Americas_ — is hugely satisfying in its execution, with nifty concealed double hinges from Harper allowing a double-foldback that feels almost Rube Goldbergesque in its function.
Meredith Frazier, HAECO's project engineer, explains that the whimsy is baked in for a reason, telling Runway Girl Network that "we have really tried, across all of our engineering products for monuments, to find new solutions for that Tiny Home feel: where can I put new things? Where can I make things the most efficient but still look really nice, classy and clean, both open and closed."
Specifically, Frazier says, "no-one wants to see quarter-turn hinges every time they're going in and out of a high-class area now. So we wanted to put everything tucked away, nice and sleek, when passengers are boarding. Then it opens up into a completely bespoke area. You can do whatever you want. You can have whatever kind of passenger experience you want at that point."
This, of course, is something that many airlines are already looking at even without the existing hardware. China Airlines' self-service premium tea station at the doors 2 galley of its latest widebodies is an early example, Emirates' A380 lounge-bar is legendary, and of course Virgin Atlantic has had its Upper Class bar for decades.
But the elegance of this new HAECO option is in its suitability for a thirty-second foldout from the secured position for taxi, takeoff and landing, as the video above shows. No more need to have a flight attendant spend those crucial minutes after takeoff to unpack glassware, display bottles, and zhoozh the area up to make it look nice: this can all be done in advance during loading.
HAECO is keen to understand more about airlines' preferences here, Frazier says. "We could play with the access points. This is a little more of an intuitive — you have everything behind a dedicated door. That way you're not required to take something out to access the item behind it. We wanted to make it as user-friendly for the flight attendants as possible."
"You could make trays for your custom items, so you don't even have to pop the trays in and out — they just have little slots for each item," Frazier suggests. "We also talked about the fact that you could do duty-free storage and show it off, light it, put it behind glass if you wanted to make sure no-one touches it, or bring it completely out and let people see it."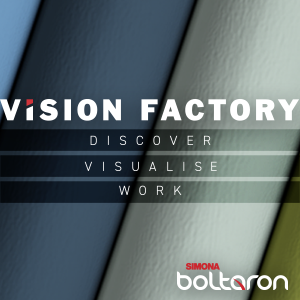 This will be a welcome suggestion for airlines like Korean Air, which has a walk-in duty-free section on its Airbus A380 aircraft, and particularly useful in the substantial number of regions where duty-free sales are still big business for airlines.
But behind the whizz-bang fold-out form, the monument is also functional: six full galley carts can be stowed underneath, with six Atlas boxes on one side of the structure and three on the other. For airlines where the quick-change is less important than stowage, more pull-out boxes could also be an option.
And the galley isn't not just convertible pie in the sky, it seems: HAECO is reusing some previously created structures to reduce risk and speed things to market. "Parts of it we have used in the past," Frazier says, adding that "the lower section is relatively standard. The top right now is more concept but we're hoping to get a little further this summer."
Related Articles: