With the global grounding of the 737 MAX fleet Boeing faces what is possibly the greatest crisis of confidence in the company's history. The significance of the events leading to this grounding cast doubt on the foundations of regulatory harmonization between the FAA and its global peers. For the manufacturer's airline customers, the grounding has had significant operational impact and raises questions over the wisdom of a single aircraft fleet strategy. For the public, the situation is simple: they are scared of the plane and they want to fly without fear.
In these difficult circumstances, the standard operating procedures for investigating and resolving the causes of air crashes have been largely abandoned. Decisions to ground the aircraft started happening even before a link between the Ethiopian Airlines and Lion Air crashes was fully evident, and despite the FAA's initial finding that the aircraft was still airworthy. In a mobile, social, vocal world, public outcry holds sway indeed.
The rift between regulators who initially opted to ground the MAX (among them, China, India and Europe's EASA) and those who did not (the FAA and Transport Canada) was initially surprising. But as more information came to light about the circumstances that Lion Air and Ethiopian Airlines pilots faced when dealing with the MCAS system's handling of faulty readings from AOA sensors, the decision by those regulators to ground the planes before there might be more loss of life became justified.
Additional information later emerged which only served to impress on regulators, operators and the public the challenges for pilots in managing these system-fault conditions.
Boeing had already been working on a software update which might make it less likely that pilots would be faced with these conditions again, and it has pushed forward with an effort to prove the effectiveness of that software fix.
Yet, in your writer's opinion, Boeing's own angle of attack in addressing these headwinds had been largely inadequate. Rather than be transparent and actively engage in proactive communications that anticipated public concerns, the company seemed to initially stick by SOPs and limit its communications to just the basics.
European Union Aviation Safety Agency (EASA) representatives skipped Boeing's meeting of regulators and operators to reveal details of the software fix in March. This is telling. It suggests that EASA may not have felt, at the time, that there was enough progress made to substantiate a solution that would satisfy its requirements. In fact, when asked, EASA dodged questions by this writer as to why the agency did not attend.
But it did say, "EASA is working towards having the aircraft return to service as soon as possible, but only once there is complete reassurance that it is safe. This includes, as stated … at the European Parliament, that EASA will go in-depth of the proposed changes that may include design and training aspects."
In reply to a further query, EASA said it would join other authorities to "conduct a comprehensive review of the Boeing 737 MAX design. EASA has accepted the [FAA's] invitation and has appointed senior EASA staff to join the [Joint Authorities Technical Review] JATR team."
On 4 April, following publication of the Ethiopian Airlines Flight 302 preliminary report, Boeing CEO Dennis Muilenburg stated: "The full details of what happened in the two accidents will be issued by the government authorities in the final reports, but, with the release of the preliminary report of the Ethiopian Airlines Flight 302 accident investigation, it's apparent that in both flights the Maneuvering Characteristics Augmentation System, known as MCAS, activated in response to erroneous angle of attack information.
"The history of our industry shows most accidents are caused by a chain of events. This again is the case here, and we know we can break one of those chain links in these two accidents. As pilots have told us, erroneous activation of the MCAS function can add to what is already a high workload environment. It's our responsibility to eliminate this risk. We own it and we know how to do it."
Muilenburg's statements certainly seem heartfelt. And in terms of a fix, he assured "we own it and we know how to do it".
Even so, the Boeing CEO's latest comments ring hollow when they are not matched by strong and clear actions that reveal a commitment to safety above and beyond the industry norm.
As Boeing acts to address the system faults that contributed to these two tragic accidents, the FAA has published a preliminary report finding the 737 MAX operationally suitable.
This reserved regulatory language – "suitable" – is unlikely to boost public confidence in the aircraft, even if it were to satisfy regulators. But we already know that the initial determinations of this report do not have the buy-in of Transport Canada.
Canadian Transport Minister Marc Garneau told Reuters that computer-based training on the new software system was not enough. "It's not going to be a question of pulling out an iPad and spending an hour on it," he said. "Simulators are the very best way, from a training point of view, to go over exactly what could happen in a real way and to react properly to it."
Runway Girl Network reached out to EASA for comment on its position on training, and had not heard back at the time of writing, but given its previous comments we would not be surprised if EASA, like Transport Canada, would expect Boeing to require higher standards of proof that the software will prevent future accidents.
Of course, it was the FAA who published the report touting operational suitability, but the technical basis for that report came from Boeing – this is not irregular, it is how the regulatory process works even beyond the US. But regulators have a responsibility to push back if they feel manufacturers are not adequately covering all contingencies.
More importantly, manufacturers can choose to go beyond the minimum acceptable standards set by regulators.
That is what Boeing needs to do next.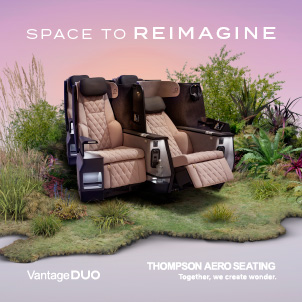 Because the solution presented by Boeing is largely software dependent, it is invisible. Boeing can't show that they have resolved faults as readily as they would if part X was malfunctioning and they replaced it with part Y which was tested in a lab to prove that it will not malfunction. The best proof of software is beta testing with a large enough group of users to gather data that proves the system works as intended while also identifying unexpected problems.
Opening up the system to admittedly costly simulator training, as Transport Canada suggests, would do a double service of training pilots to manage irregular operations while also helping to gather substantive data of the MCAS system's integrity.
The reality is that operators will need to reassure their pilots, flight attendants and the public at large, that they will be flying on safe aircraft. They will need to know that Boeing, regulators and airlines have done everything possible to ensure safety. The minimum is not acceptable. Boeing has to go above and beyond in this case to eliminate doubt.
The Boeing name means something to people. The 737 has a remarkable history of reliable operations. The 737 MAX needs to live up to the legacy of the rest of the Boeing line. Boeing earned the trust from the aviation community over more than 100 years, but that reputation must be defended every day.
CEO Muilenburg rightly said that Boeing "owns" safety. Now, they just have to prove it.
Related Articles: