Shopping for premium brands at many airports is a decidedly unpremium experience. Even for passengers who want some retail therapy, having to push your way through a garishly lit duty free store filled with frequent flyers or late passengers exasperatedly navigating an unavoidable labyrinth on a too-narrow path is not a premium experience. But Melbourne Airport is changing all that with its T2 Luxury precinct, a double-high, gold-ceilinged home to luxury brands seen in other airports but never quite so prominently showcased.
Home to almost a dozen luxury branded shops — not quite A to Z, but Bally to Watches of Switzerland via Emporio Armani, Michael Kors, Salvatore Ferragamo and Tiffany's, among others — the Luxury space "takes advantage of its existing double-height space to pay homage to Melbourne's grand arcades with their magnificent ceilings and decorative floors" according to designers NH Architecture, who explain that "our design response draws from the cultural and physical characteristics of the city. The new pedestrian precincts reflect Melbourne's distinctive urban forms."
The space is unquestionably striking. A series of triangular golden panels on the ceiling make the most of the space, and the way that the designers have lit these ceilings shows a level of thoughtfulness and a luxury-for-all that is rarely seen in airport passenger experience.
The ceiling and the space also harmonize the individual brands, enabling the more practical Tumi and more style-forward Michael Kors to overlap with luggage options without competing. And certainly the all-glass storefronts enable even the most retail-averse traveler an interesting glance past to check in with the latest trends of the season.
But Melbourne's growth is from markets that are anything but retail-averse, particularly on the luxury side. The number of passengers from China in particular is rising fast, and that's a market that not only loves shopping, but where the growing middle class segment particularly appreciates luxury retail.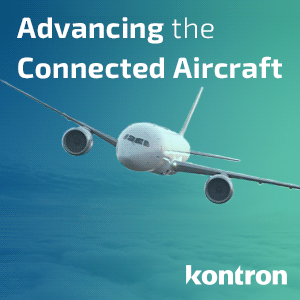 T2 Luxury is almost impressive enough to make up for the fact that it is an unavoidable part of the route from checkin and passport control at Melbourne's international international terminal to the departures zone.
In a terminal that was already a trek — the five furthest gates would already be a serious hike even without the sideways-U shaped diversion through the duty free and the retail precinct — it's problematic to add a detour that doubles the distance to the nearest cluster of gates, especially since there are a further five gates the same distance again away.
It would be less galling if passengers had not already had to snake their way through the more usual kind of duty-free shop, and did not have another walkway full of options before reaching the primary gate area. Indeed, if there were a shortcut for travelers to avoid the mandatory walk through both the regular duty-free and luxury zones the T2 Luxury precinct would be nothing but a success.
Airports are of course diversifying their revenue streams in the context of passengers wanting lower fares, airlines putting pressure on airports to lower landing fees, and competition between airports for new routes, new carriers and new travelers. Creating new retail options and new spaces is a key part of this work, and it's hard to begrudge innovation of any type in the passenger experience.
But there is already some disagreement between airlines and airports about to which entity a passenger "belongs". There is a point at an understanding of the financial pressures on airports is not sufficient to excuse a passenger experience excessively focussed on retail gains compared to a terminal's primary purpose of getting passengers onto planes.
Related Articles: