Thales, a world leader in military drones, commercial avionics and air traffic management, has been tapped to lead a SESAR Joint Undertaking public/private project aimed at readying Europe for future increases in drone traffic.
U-space is a set of new services and specific procedures designed to support safe, efficient and secure access to airspace for large numbers of drones. In a statement today, Thales reveals that it will manage SESAR JU's Geosafe project, whose goal is to establish state-of-the-art geofencing solutions (virtual perimeters) regarding U-space regulation, and to propose improvements and recommendations for future geofencing system definition.
Geosafe will be based on a one-year long flight-test campaign, assessing a number of commercially-available geofencing solutions in order to propose an improved geofencing system for tomorrow. Thales' efforts will be supported by the competences of Aeromapper, AirMap, Atechsys and SPH Engineering.
"By securing the flight pattern of drones to avoid determined zones, geofencing solutions are key safety enablers," says Thales. "They are notably mandatory to ensure that drones do not fly in protected perimeters around critical infrastructures, such as power plants or airports."
Indeed, the news falls on the heels of multiple recent drone scares at airports, including notably at London Gatwick, London Heathrow, Newark International Airport in the United States, and Dubai International Airport.
But Thales is also pursuing other initiatives aimed at stopping drones from causing disruptions at airports, and imperiling flight safety. Runway Girl Network recently reached out to Thales to learn more about its stated efforts on this front.
Our Q&A with Thales executives is below.
RGN: A few years ago, Thales announced the launch of ECOsystem UTM, an advanced solution for Unmanned Aerial System Traffic Management (UTM), built with key technology from partner Unifly. ECOsystem UTM conducts real-time validation of drone flight plans. Thales said the goal was to provide the premier UTM application to the industry. A report last year suggested that ECOsystem UTM would launch in the summer of 2018. When and where did the solution launch, and what air navigation service providers are now using it?
Thales: Thales continues to develop its UTM solution and is supporting a variety of pilot projects around the globe. On July 16th, 2018, the US FAA adopted Thales' UTM solution for their LAANC program as a UAS Service Supplier. Under the SESAR USIS project Thales is deploying two other operational pilot projects – one in France, which is currently scheduled to be available in the coming weeks, and one in Hungary, which is currently scheduled to be operational in the second quarter of 2019. Other trials and projects are ongoing and details will be made available as the projects mature.
RGN: What are the challenges to rolling out this real-time drone flight plan validation solution? What milestones have been achieved thus far?
Thales: The biggest challenge is the desire to move quickly into operational usage of drones without the standards necessary to ensure interoperability, safety and security. Building a solution which is viable today while supporting the growth necessary to achieve high volume, high density, autonomous operations, and be fully integrated with manned aviation, is how success will be measured.
Progress has been made on architecture and standards in many countries/regions and ICAO endorsed authoritative UTM services to ensure safety and security of airspace during the Thirteenth Air Navigation Conference. However, different countries take different approaches to regulation, policy and oversight which impact the entire industry – manufactures, operators, technology service providers, ANSPs, and law enforcement. That is why Thales actively engages in international regulatory forums as well as works with ANSP customers (and their regulators) to define what the right outcomes look like.
RGN: A key part of the UTM application required drone and pilot registration. Have pilots voluntarily opted in? Does more work need to be done to identify drone pilots and urge them to participate in the name of safety and security? How might this be accomplished? Are awareness campaigns afoot?
Thales: There are many good actors who are voluntarily participating in regional initiatives aimed at moving the industry in the right direction. These good actors are never the problem.
The challenges are bad and unaware actors. In many countries communication and awareness campaigns are ongoing to help inform the unaware – but those only work if people pay attention. That is why some countries have also implemented civil and/or criminal penalties for failing to comply with regulations. As these actors also present potentially serious safety risks to critical infrastructure zones – whether through voluntary or involuntary knowledge – special considerations may be necessary to help protect both people and assets.
RGN: The recent incidents at Gatwick and Heathrow appear to have spurred some action on the part of these facilities, with military-grade drone jamming technology under study. Thales has previously suggested that the most effective solution for immediately tackling drone threats remains jamming in all its forms (directional, omnidirectional, variable frequency ranges, etc.). But jamming is not always feasible and industry needs to recognize that in some instances of critical infrastructure, jamming may not be an option because of the reliance on other radio signals being emitted around airports. What are the options, in Thales' view? And do laws still need to be changed in many countries so that first responders can issue a jamming notice for prescribed perimeters and frequency bands?
Thales: Options are available to help protect critical infrastructure zones from unauthorized drone operations, including critical airspace around airports.
However, there are many considerations that must be taken into account to effectively implement counter UAS systems that adequately, acceptably and without creating unintended consequences, help address the threat of unauthorized drone usage.
Today, many countries have laws and regulations in place that prevent certain drone countermeasure techniques – including jamming – from being deployed as they create secondary issues or are inappropriate for civilian environments.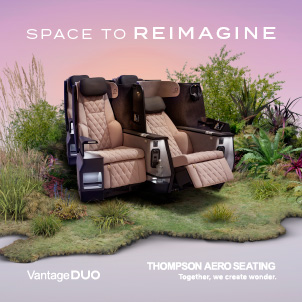 RGN: In 2017, Thales said its installed base of control center equipment covered more than 40% of global airspace. Given this leading position in Air Traffic Management, Thales seems like a natural partner to aid in addressing drone threats at airports. In addition to the aforementioned work with UTM and jamming, is Thales engaged in any other projects with ANSPs, airport facilities, or other stakeholders that we should be aware of? Can it identify any clear business opportunities for addressing drone threats around the world?
Thales: Thales has many activities ongoing related to drones – from creating and facilitating their use to protecting against malicious ones.
Recent incidents of drones disrupting airports have occurred because of the inability to know if a drone was actually in the airspace.  Situational awareness has been a fundamental element of air traffic control for decades but the surveillance solutions widely used in ATC today do not perform well for drone tracking, and special solutions are required for protecting airports and other critical infrastructure zones from drone incursions.
The Thales HOLOGARDE solution – which is currently in-use at Paris-Charles de Gaulle airport – uses holographic radar to provide 3D identification and tracking of drones up to 5 kilometers away, radio frequency detection to monitor their communications, and long-range infrared cameras to properly identify them. These detection, tracking and identification capabilities are managed by a customizable command center so threats can be rapidly identified, analyzed, and neutralized according to customers' needs and capabilities.
Deployments of these types of solutions are a good first step for addressing unauthorized drone incursions because they help authorities limit the impact of unauthorized drone usage in critical infrastructure zones – for airports this can mean potentially reducing the closure of airspace from hours to minutes.
RGN: In Thales' view, just how big is the drone threat to aviation? And why is it imperative that industry not ignore it?
Thales: Drones are part of aviation. Therefore, we don't see them as a threat but as part of the changing aviation industry landscape. We have an increasing diversity of users who want access to the airspace. This includes a variety of manned vehicles, space launch systems, airships, and of course drones. In most countries, the prevailing philosophy is that the airspace is a public asset to be allocated to deliver the greatest good. Today, scheduled commercial aviation has a strong role in the use of airspace because the socio-economic benefits that it delivers. A future of on-demand drones used for transporting people and goods could provide additional socio-economic benefits which may generate similar magnitudes of impact and drive the need for increasingly optimized airspace.
Related Articles:
Featured image credited to Becca Alkema