Inflight Media Digital, IMD, a subsidiary of IMM International, broadens its on board advertising audience thanks to a strategic partnership with Lufthansa Systems.
The airline optimized technology of AirSAS Ad Server allows advertisers to communicate with passengers on their personal devices. AirSAS provides a platform for international brands to target passengers based on their demographic profile such as nationality, age, gender and aircraft route.
With AirSAS, advertisers can reach a selective audience in a captive in-flight environment supported by tactical campaigns such as pre-ordering and in-cabin fulfillment with real-time payment.
The open architecture of Lufthansa Systems' w-IFE platform BoardConnect enables easy integration of the advanced ad-tech solution allowing targeted services to the passengers on board.
BoardConnect is accessible gate to gate through mobile devices and offers a wide range of entertainment with movies, TV series, destination guides, music, games and shopping.
The AirSAS technology is now the preferred partner feature for the BoardConnect airline community consisting of airlines like Aircalin, Air Europa, El Al, Lufthansa Group airlines, Virgin Australia, etc. with almost 800 aircraft in service. AirSAS Ad Server provides real-time reporting and detailed analytics with volumes of ad impressions and click through rates (CTR) by passenger segments which are updated at every plane take-off and landing.
AirSAS, recently awarded Best Supplier Innovation at Inflight Asia 2018, currently runs advertising campaigns for brands such as Breguet, Coca-Cola, Hewlett Packard, LG Electronics, Moulin Rouge, Uniqlo, Sixt, Vodafone… towards 7 million monthly passengers across Europe and Asia.
This innovation represents a key opportunity for airlines and brands to build a bigger customer base through digital advertising. According to a case study conducted last year by the London School of Economics and Inmarsat, a market worth $130 billion is predicted by 2035 and contributing to $30 billion to airline revenue.
About IMM international
IMM International is the N°1 independent in-flight media agency specialized in the recommendation and sales of media advertising for more than 185 airlines worldwide. As the leader of in-flight media, IMM International is the only point of contact for all international inflight media campaigns. IMM advises, manages the planning, the buying, and the follow-up process for all inflight media: Print, IFE TV, IFC, Digital, and Ambient Lounges.
In 2016, IMM international launched Inflight Media Digital to focus on digital advertising campaigns.
IMD allows advertisers to reach travelers at every stage of their journey on their personal device:
Pre-flight before take-off: Flight booking emails, Prime Audience Targeting, Social Media, Airport
In-flight Wireless Entertainment and Wi-Fi connectivity portal onboard, IFE Pre-rolls, Interactive Destination Guides and Microsites
Post-flight: Hotels Wi-Fi Portals, Travel Agencies data, City area Geofencing and Retargeting.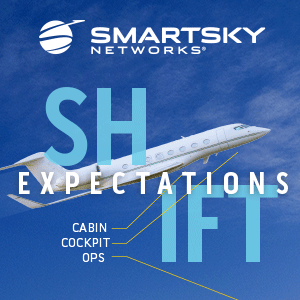 The purpose of the IMD solutions remains on reaching captive audience at the right stage of the trip on the adapted device while providing detailed reporting for immediate campaign learnings.
About Lufthansa Systems
Lufthansa Systems GmbH & Co. KG is a leading airline IT provider. Based on long-term project experience, a deep understanding of complex business processes and strong technological know-how, the company provides consulting and IT services for the global aviation industry. More than 350 customers worldwide rely on the know-how of IT specialists at Lufthansa Systems. Its portfolio covers innovative IT products and services which provide added value for its customers in terms of enhanced efficiency, reduced costs or increased profits. Headquartered in Raunheim near Frankfurt/Main, Germany, Lufthansa Systems has offices in 16 other countries.