HAECO Cabin Solutions, a division of HAECO Americas and a business unit within the HAECO Group, announced today that interiors industry expert Uwe Salzer has joined the company as Vice President of Product Development. His initial focus will be on the company's new seating product development initiatives.
Mr. Salzer's career began at Dornier Flugzeugwerke, where he was responsible for primary structure designs, including design and development pressurized doors and emergency exits. He later joined Recaro, holding several positions in design and management before being appointed president of its seating division. Most recently, Mr. Salzer was vice president of research and development for economy and premium seating at ZIM FLUGSITZ.
"For more than 30 years, Uwe has demonstrated strong leadership in managing the technical and administrative functions of complex seating products," said Jose Pevida, Senior Vice President of Engineering and Product Development at HAECO Cabin Solutions. "We look forward to the experience and creative insights Uwe will bring to his new leadership role with us," he added.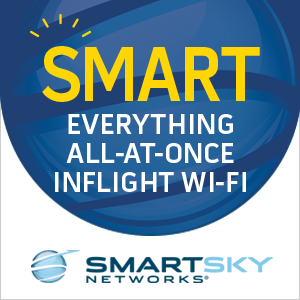 About Hong Kong Aircraft Engineering Company Limited ("HAECO Group")
The HAECO Group is one of the world's leading aircraft engineering and maintenance service providers. The Group provides a comprehensive range of services encompassing Airframe Services, Line Services, Cabin Solutions, Private Jet Solutions, Fleet Technical Management, Inventory Technical Management, Component Overhaul, Aerostructure Repairs, Landing Gear Services, Engine Services, Parts Manufacturing and Technical Training. The HAECO Group consists of 17 subsidiaries and affiliates, employing around 17,000 staff in Hong Kong, Mainland China, Singapore and the United States.
About HAECO Americas
A wholly-owned subsidiary of the HAECO Group, HAECO Americas (formerly TIMCO Aviation Services) supports global aircraft operators and owners with comprehensive aircraft care services including base maintenance from two multi-hangar locations in the U.S. The company's HAECO Cabin Solutions division provides interiors design, engineering, certification and cabin reconfiguration services, as well as manufactured products including passenger seating, structures, galleys and lavatories.